The big day is drawing near and, if you're like me, so is family. In this holiday series on feasts without frenzy, we've talked about planning ahead, freezing ahead and keeping it light. Our next strategy for enjoying time together instead of toiling endlessly in the kitchen is making certain dishes ahead.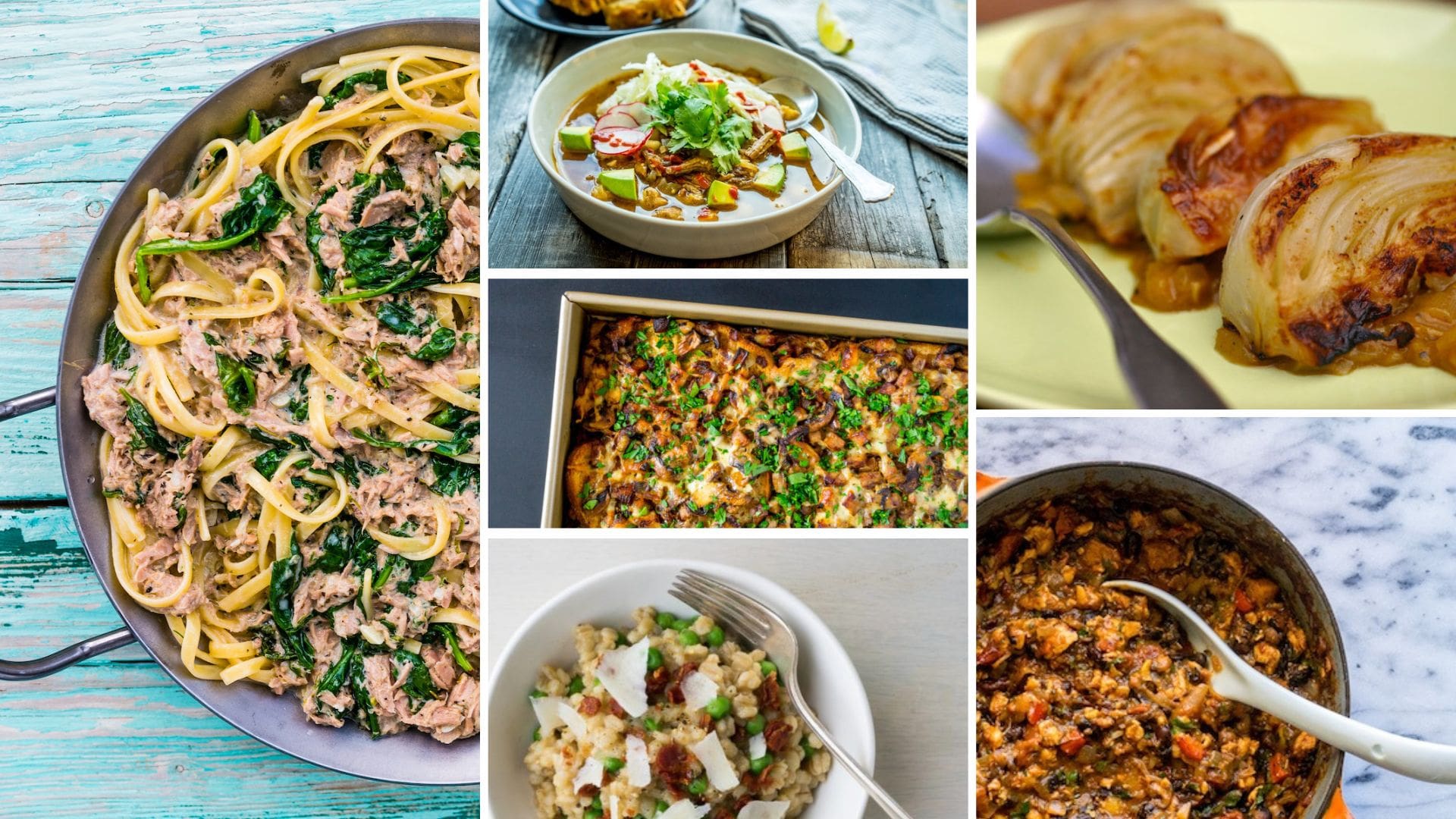 Some meals—like sautés and roasts and stir-fries—are prepared a la minute, essentially just before sitting down to the table. Others are more adaptable, allowing you to make them ahead, refrigerate, and reheat when the time is right.
Here are three suggestions for delicious do-ahead meals:
Stews, Braises and Ragus – These dishes range from whole cuts of meat (like the Braised and Glazed Five Spice Beef Short Ribs) to smaller chunks or ground meat simmered into a stew, chili or thick sauce. The beauty is, not only can you make these ahead; their flavor actually improves when you do. Just cook, chill (they'll keep just fine for up to four days in the fridge), and then gently reheat when it's time for the table.
Stratas – Breakfasts are tough with company. It's often either the same-old, same-old cereal and toast, or playing short-order cook to the morning parade. Stratas—like savory bread pudding—are an excellent way to break that cycle, especially when you've got stale bread and leftover veggies on hand. Bread, fillings and an egg and milk mixture are layered in a roasting pan and left to soak overnight. The next morning, all that's left to do is tuck it in the oven for a hearty start to the day.
Salads – Salads don't hold well when dressed ahead. But having the fixings cleaned, cut and bagged in the fridge is a smart strategy for easy meals or to round out a soup or sandwich. Keep a double batch of a simple dressing on hand along with cleaned lettuce, sliced carrots, peppers and green onions for a fresh, mix-and-match salad that can be assembled in less than a minute.
This week, make a few meals ahead to free up time for family and friends. Happy holidays, all!
Here are a few handfuls of our favorite meals (and other goodies) to make ahead to make the holidays easier.