There's much to love about this easy Green Bean Salad … including that you can pull it together almost entirely with what's in your pantry. It holds up well too, making it a nice make-ahead lunch. Tuna is a star ingredient, so pick up a good-quality brand packed in olive oil, which you'll use for the dressing.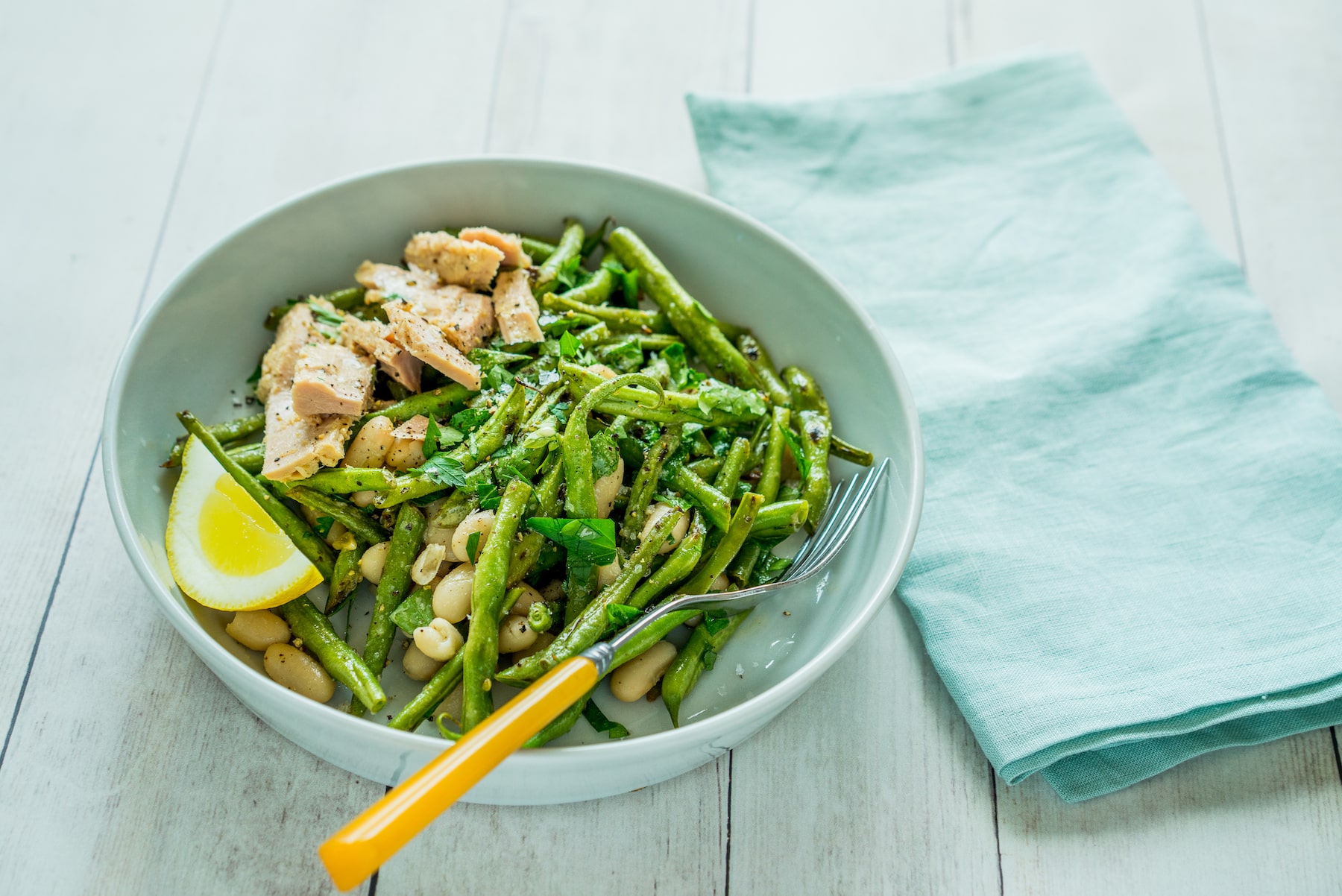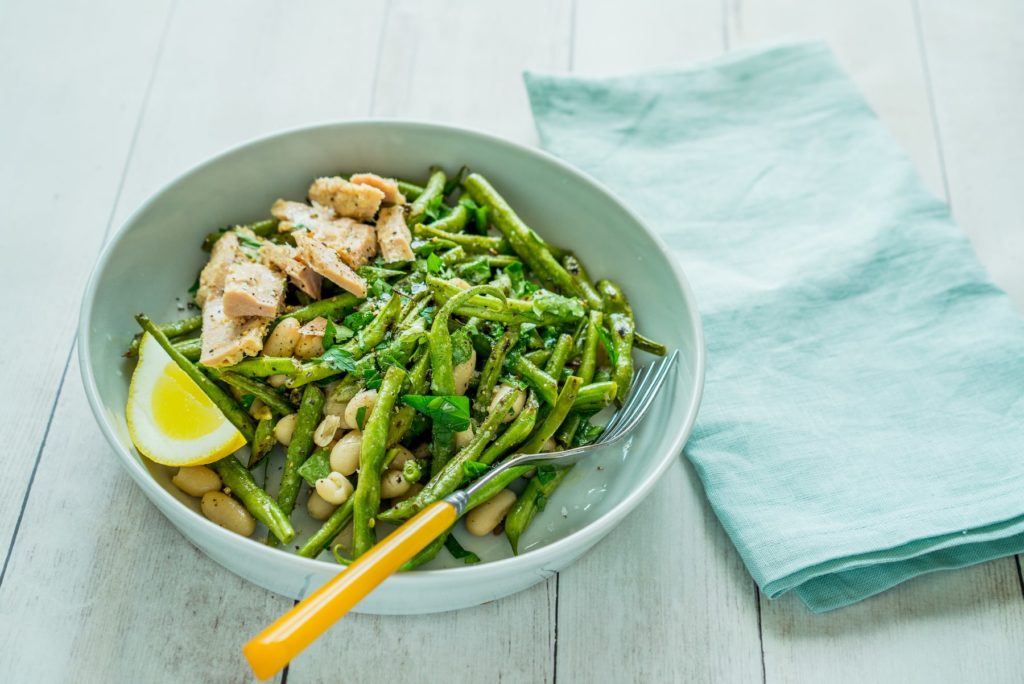 2 cans tuna, packed in extra virgin olive oil
2 tablespoons white wine vinegar
2 teaspoons Dijon mustard
sea salt and freshly ground black pepper, to taste
1/2 recipe Sautéed Green Beans with Toasted Garlic
1 can cannellini beans, drained and rinsed (15 ounces)
1/2 cup flat-leaf parsley, coarsely chopped
flake sea salt, to taste
1 lemon, cut into 4 wedges (for serving)
Drain the tuna, reserving 3 tablespoons oil. In a small bowl, whisk together the oil, vinegar, mustard, salt and pepper.
Combine the green beans, cannellini beans and parsley in a medium bowl. Drizzle with 2 tablespoons dressing. Divide among 4 shallow bowls.
Top evenly with tuna. Drizzle evenly with remaining dressing. Garnish with another grinding of pepper and flake sea salt. Serve with lemon wedges.
Serves 4
Prep time: 10 minutes
Cook time: 0 minutes