I made this dressing one day when I was craving a lemony tahini dressing, but found myself without tahini. Almond butter made a terrific stand-in. Feel free to use tahini, or even peanut butter, in place of the almond butter. The fish sauce may seem like an outlier, but it adds a nice, round mouthfeel to the dressing.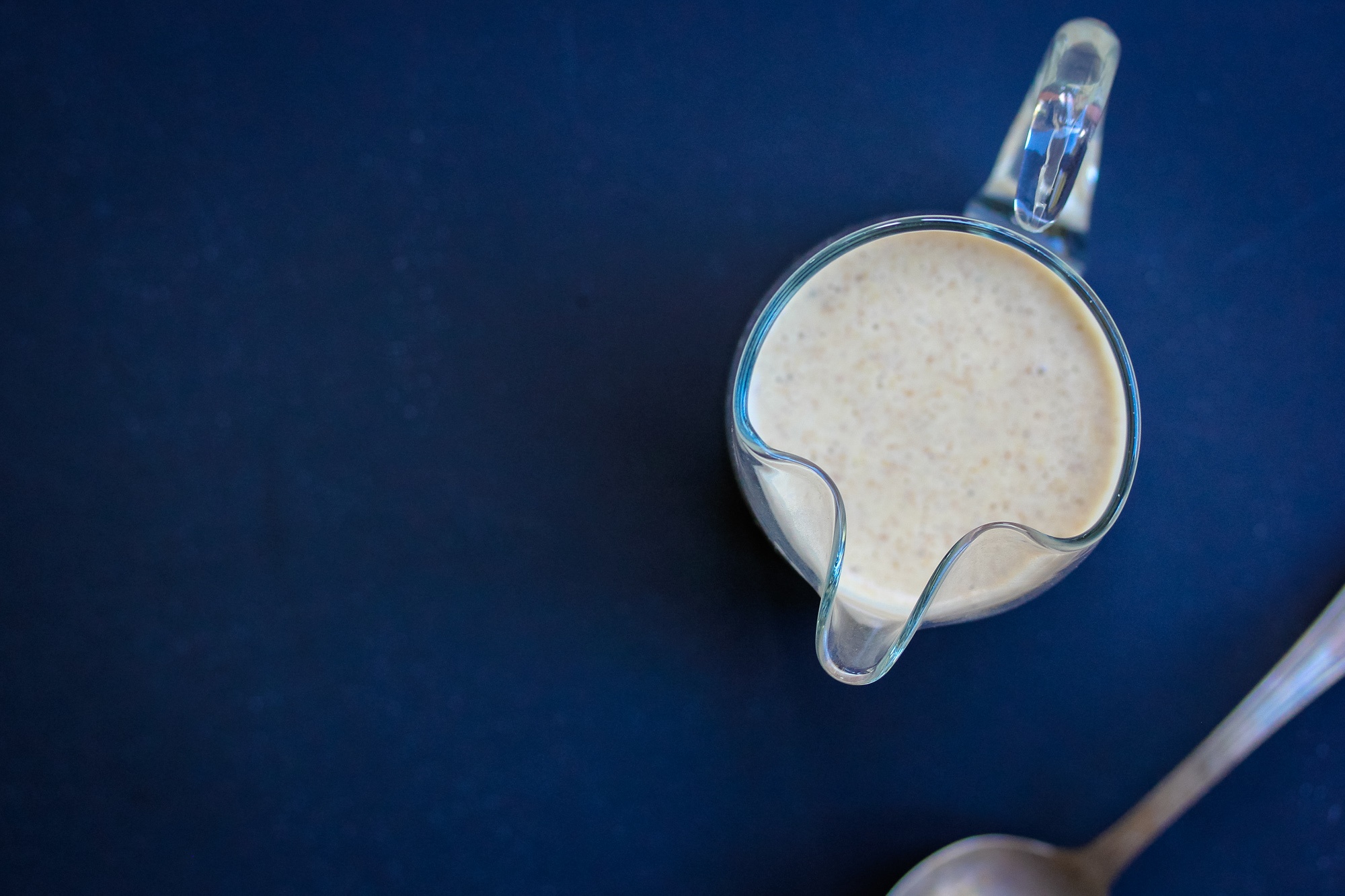 1 tablespoon almond butter (or tahini or peanut butter)
1 teaspoon fish sauce
2 tablespoons extra virgin olive oil
3 tablespoons apple cider vinegar
1 lemon, juiced (about 3 tablespoons)
1 teaspoon ground coriander
1/2 teaspoon ground cumin
1 clove garlic
2 tablespoons onions, chopped
1/4 cup water
sea salt and freshly ground black pepper
Blam everything in a blender until smooth.
Makes 2/3 cup