This strata is like a savory bread pudding; custardy on the inside and crisp on the outside. It's a nod to the version my Aunt Judy makes . . . serious incentive to wake up.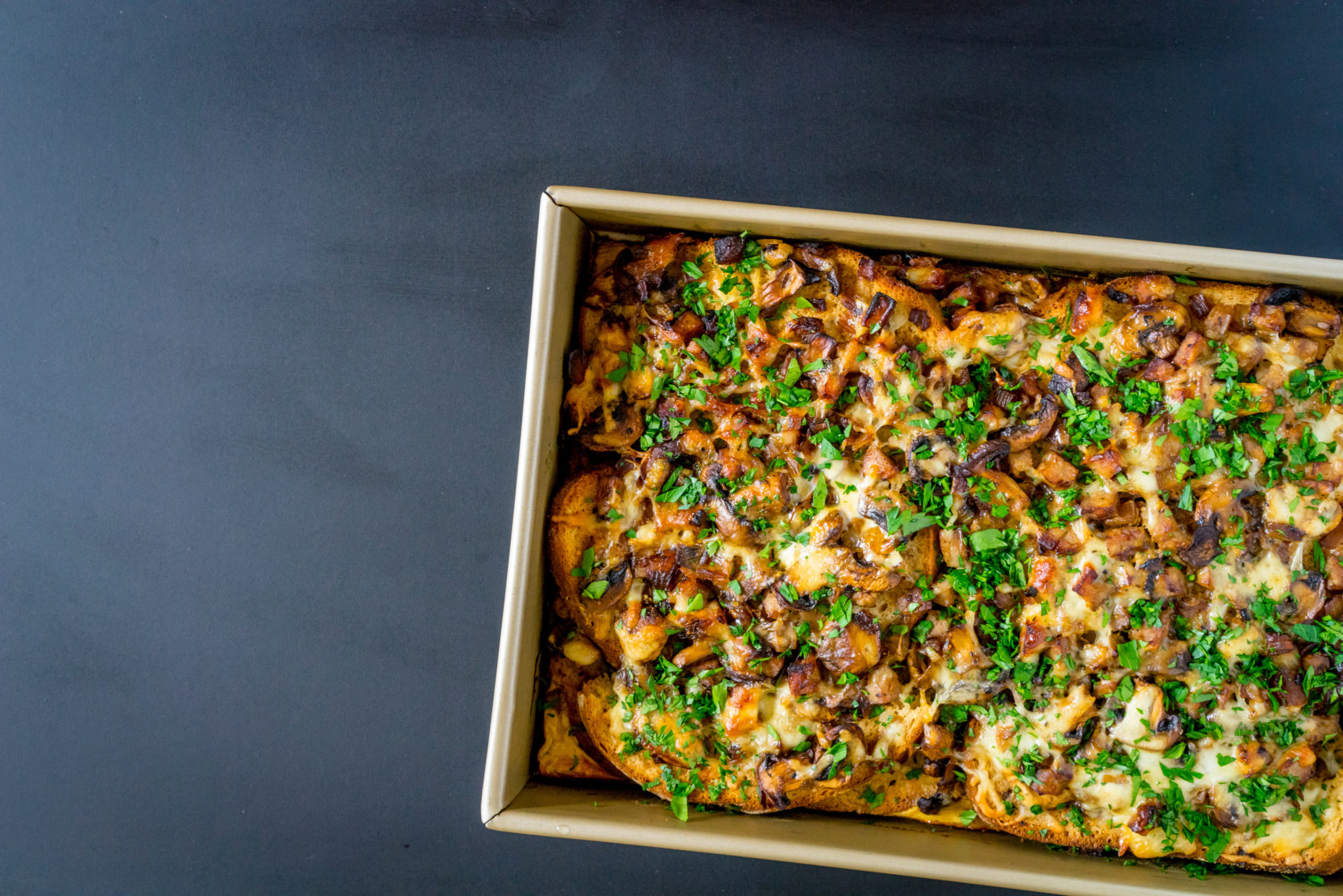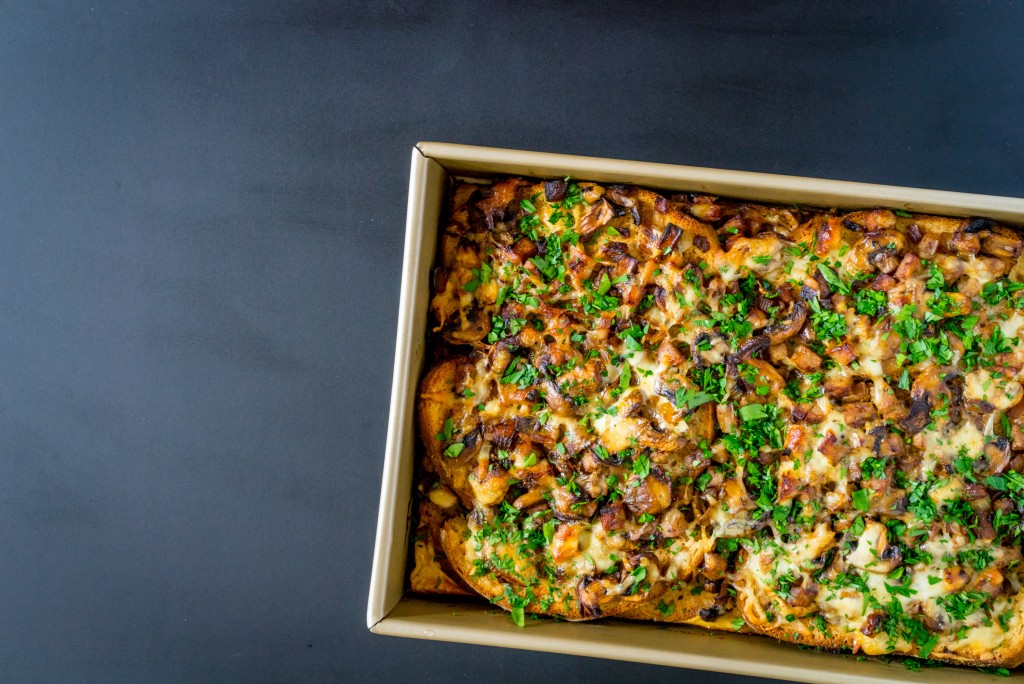 1 pound sweet Italian sausage, casings removed
1 medium onion, chopped
4 cups sliced cremini mushrooms
sea salt and freshly ground pepper
2 cups 1% or 2% milk
1 tablespoon Dijon mustard
1 teaspoon dry mustard
1/8 teaspoon ground nutmeg
5 large eggs
1 pound whole grain bread (day old is best), cut into 1/2-inch thick slices
3/4 cup shredded Gruyere cheese
Heat a large skillet over medium heat and cook sausage for 5 minutes, until browned, breaking apart with a spatula. If there is fat, spoon out and discard all but 2 teaspoons. Add onion and mushrooms to pan, season with salt and pepper and cook for 8-10 minutes, stirring often, until golden brown. Remove from heat and set aside.
Whisk together milk, Dijon mustard, dry mustard, nutmeg, eggs and a pinch of salt and pepper in a medium bowl.
Spray a 9×13 baking dish with olive oil or cooking spray and arrange half of the bread slices along the bottom. Spoon half of the sausage mixture evenly over the bread followed by 1/4 cup of cheese. Top with another layer of remaining bread, sausage and 1/4 cup cheese. Pour egg mixture evenly over the top. With the back of a spatula, press everything down to moisten with liquid. Cover with foil and refrigerate overnight.
The next day, preheat oven to 350.
Top with the remaining 1/4 cup cheese and bake, uncovered, for 40 minutes. Let stand 10 minutes before slicing and serving.
Serves 12