This easy spring trout dish is made en papillote, a classic French technique that involves wrapping food in parchment so it gently steams in the oven. It's a great technique for delicate fish and springtime ingredients. Try this with a side of our Slow-Cooked Asparagus with Balsamic Reduction.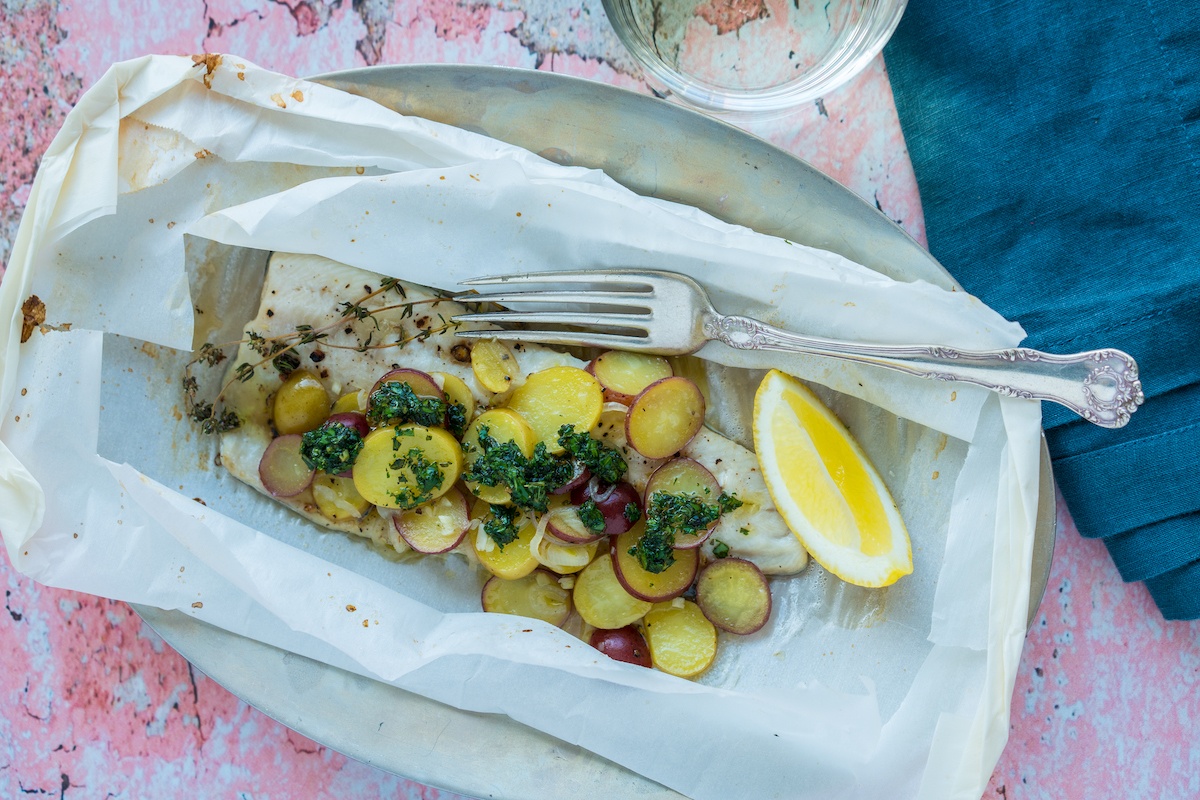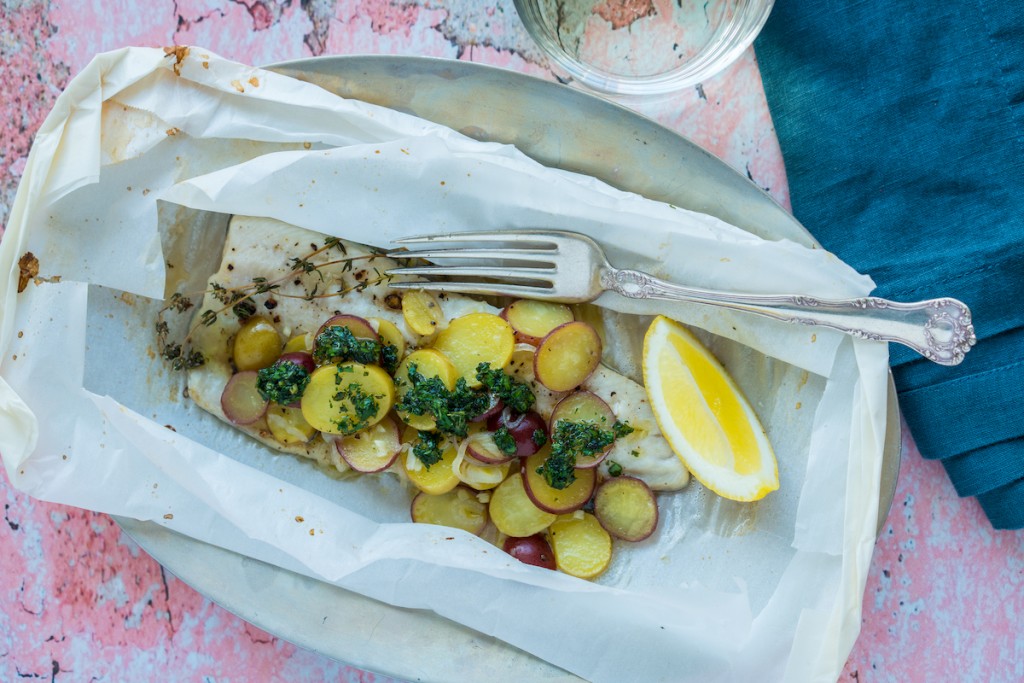 ½ pound new potatoes
¼ cup extra virgin olive oil, divided
2 shallots, thinly sliced
3 cloves garlic, minced
sea salt and freshly ground black pepper, to taste
4 (4-ounce) trout filets
4 thyme sprigs
¼ cup dry white wine or vermouth
¾ cup mixed spring herbs (such as parsley, mint and/or chives)
1 lemon
Preheat oven to 400°F.
Slice the potatoes 1/8 inch thick. Combine in a medium bowl with 1½ tablespoons oil, shallots, garlic, salt and pepper, tossing to coat.
Cut 4 (14-inch) squares of parchment paper. Fold each in half. Then unfold and lay each flat. Top half of each parchment square with 1 fish filet. Sprinkle with salt and pepper. Top evenly with potato mixture and thyme sprigs. Drizzle evenly with wine.
Fold empty half of parchment over filling. Beginning at one short end, fold edges up and tightly over themselves, working your way around the rectangle. Transfer packets to a sheet pan. Bake 10-15 minutes or until puffed and golden brown.
Meanwhile, chop herbs and place in a small bowl. Grate lemon zest to equal 1 teaspoon. Stir lemon zest and remaining 2½ tablespoons oil, salt and pepper into herbs.
When fish is done, transfer packets to individual plates and let rest 5 minutes. Cut lemon into wedges. Carefully slice packets open and serve drizzled with salsa verde and lemon wedges.
Serves 4
Prep time: 20 min
Cook time: 15