This pasta dish comes together in minutes with simple items from the pantry and fridge. It's a nourishing, super tasty answer to "what's for dinner?"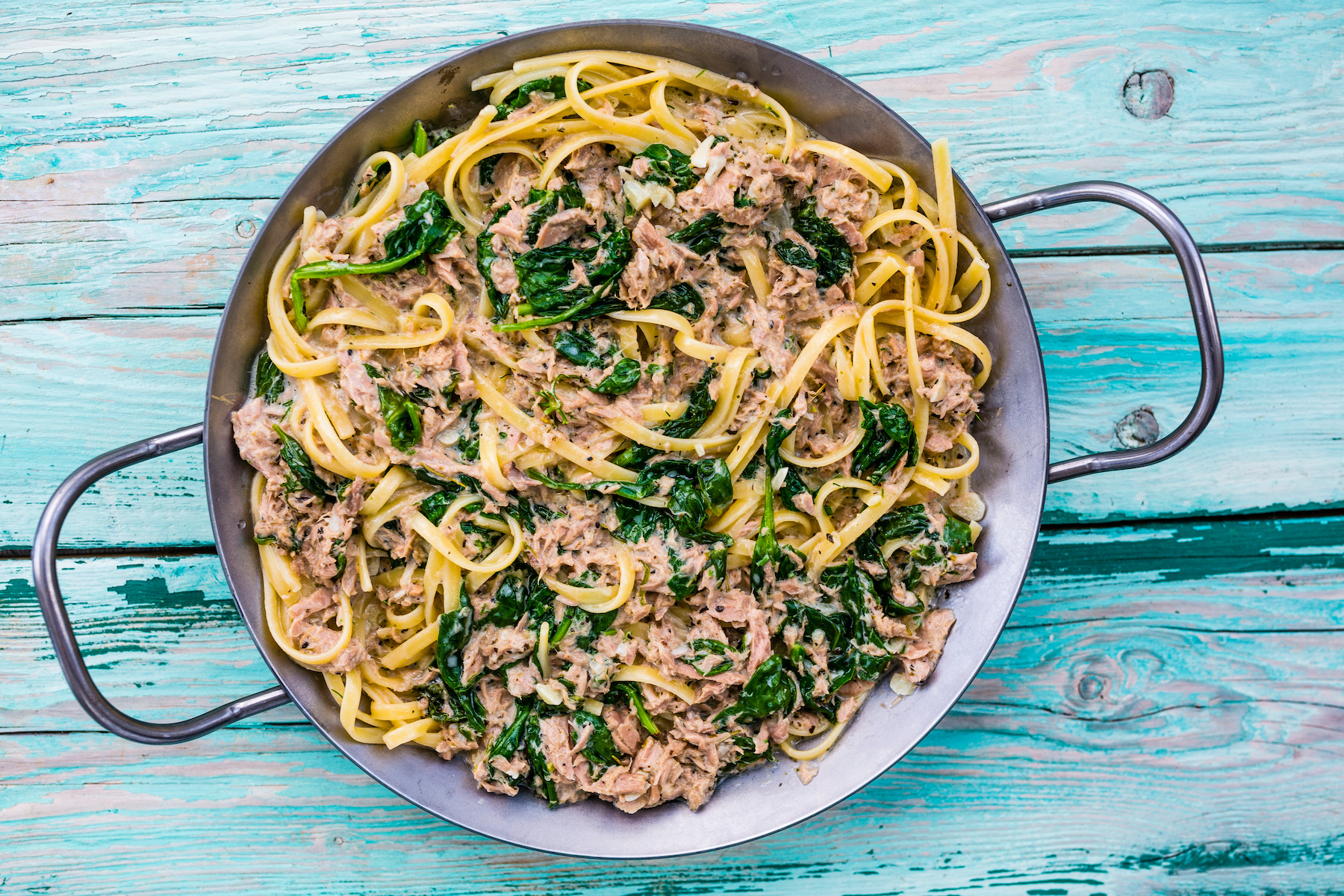 3 cloves garlic, peeled, smashed and mashed to a paste with a pinch of salt
3 tablespoons extra-virgin olive oil
1 tablespoon vegetable broth
Zest of 1 whole lemon, plus 1 teaspoon juice
1/2 pound pasta of your choice (we like fettuccine, trenette or penne)
1/2 pound spinach
1 (8-ounce) can high-quality, sustainably-caught tuna in olive oil, removed from oil and broken into large chunks
2 tablespoons capers, rinsed
Sea salt and red pepper flakes
Whisk together the garlic, olive oil, vegetable broth and lemon juice. Set aside.
Bring a large pot of water to a boil and add pasta. Three minutes before pasta is done, add the spinach. Reserve 1/2 cup pasta water before straining.
Toss the pasta gently with the sauce, lemon zest, tuna and capers. Add pasta water tablespoon by tablespoon if needed. Season to taste with salt and red pepper flakes.
Serves 4