These carnitas are based on a recipe by Michele Anna Jordan that I've been using for years. Because the pork is braised in its own juice, these carnitas are much lighter than the traditional version, which is cooked in ample fat. Serve this Mexican-style pulled pork with guacamole, lime wedges, salsa and a basket of hot tortillas.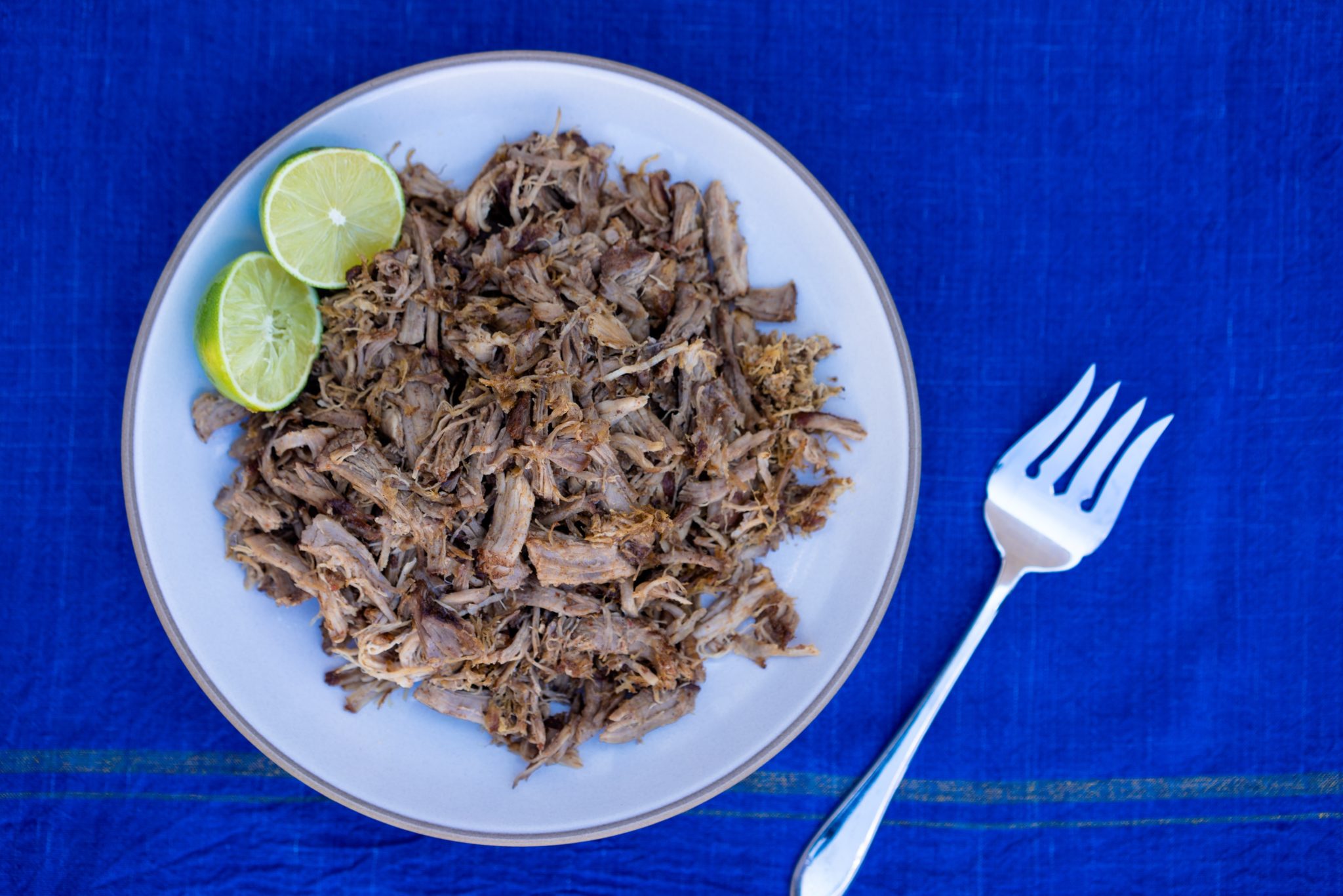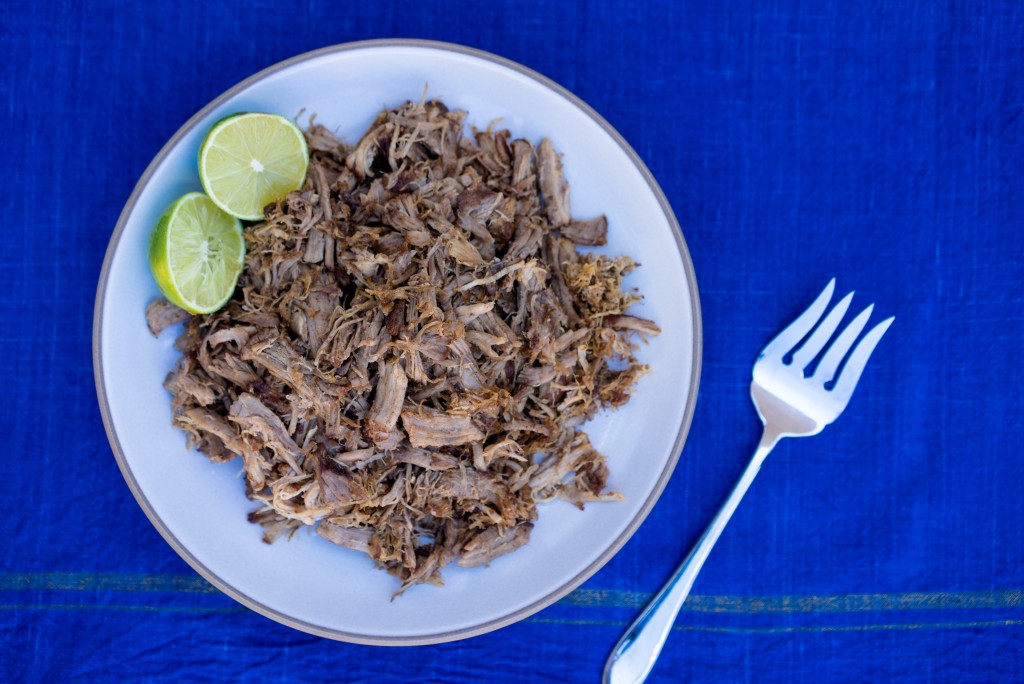 2 tablespoons kosher salt
1 tablespoon ground ancho chile powder
2 teaspoons ground cumin
2 teaspoons ground chipotle powder
1 teaspoon ground cinnamon
1 (3–4 pound) boneless pork shoulder roast (may be labeled "pork butt" or "Boston butt")

Preheat oven to 275°F. Mix together salt and spices in a small bowl. Take pork out of its netting, pat pork dry with paper towels, and rub the spice mixture all over, getting it into the nooks and crannies.
Place pork in a Dutch oven, cover and bake in the oven for 3–1/2 to 4 hours, until pork falls apart with the touch of a fork.
That's it. The easiest recipe you can imagine. Shred the pork and serve the carnitas on a platter along with the suggested accompaniments, or freeze until later.
Serves 12
Note: If you'd like to crisp up either medium-sized chunks or fully shredded pork, saute it in a bit of the pork fat or canola oil.
Prep Time: 10 minutes
Cook Time: 3-1/2 to 4 hours