I love Cristina Ferrare's cookbook Big Bowl of Love (Sterling Epicure)! Her way of using fresh, seasonal ingredients in simple preparations is our idea of nourishing. This salad dressing recipe is inspired by Ferrare's Caesar dressing. It has a lovely, light texture and authentic flavor. Adjust the amount of anchovy to suit your taste. Serve this dressing over romaine lettuce with crunchy croutons.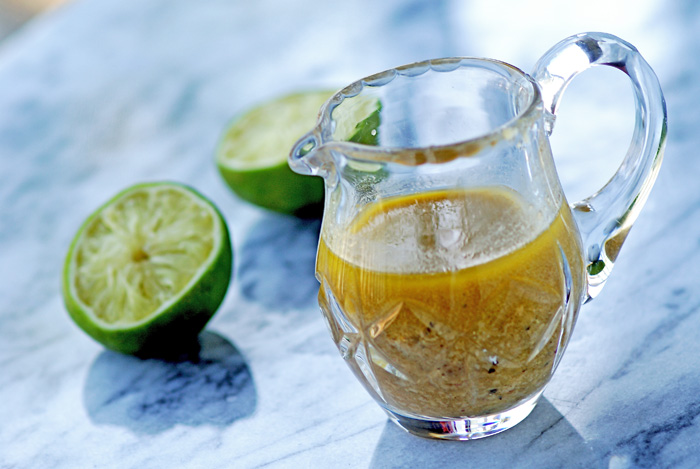 6 tablespoons extra-virgin olive oil
2 tablespoons fresh lime juice
2 garlic cloves, peeled and grated
1-3 anchovies, minced to a paste OR 1 teaspoon anchovy paste
3 tablespoons finely grated Parmigiano-Reggiano cheese
Freshly ground black pepper, to taste
Whisk together the first 4 ingredients in a small bowl. Whisk in the cheese. Season to taste with pepper.
Makes 1/2 cup