When you think about it, dessert can be the simplest part of the holiday feast. That's because you can get it all done–or at least, mostly done–a couple of days ahead so you have plenty of time to attend to other chores and dishes. Here are eight delicious, seasonal make-ahead desserts that you can prep at least two to three days in advance and savor throughout the holidays.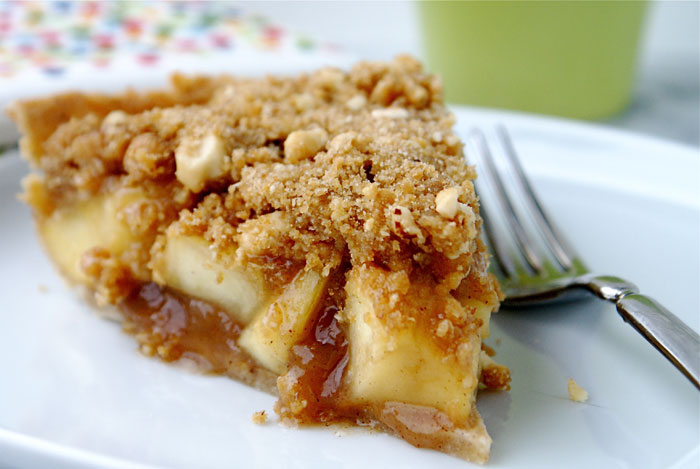 Chinese five spice powder adds a surprising, bright note to the cooked caramel-y apple filling while a nutty crumb topping adds crunch. You can make the Toasted Nut Pastry Dough up to a week ahead, pop it in the fridge, and then cook the filling, blind-bake the crust and finish off the pie a couple of days before the holiday. (Pressed for time? Pick up a pre-made whole-wheat pastry crust. We won't tell.)
---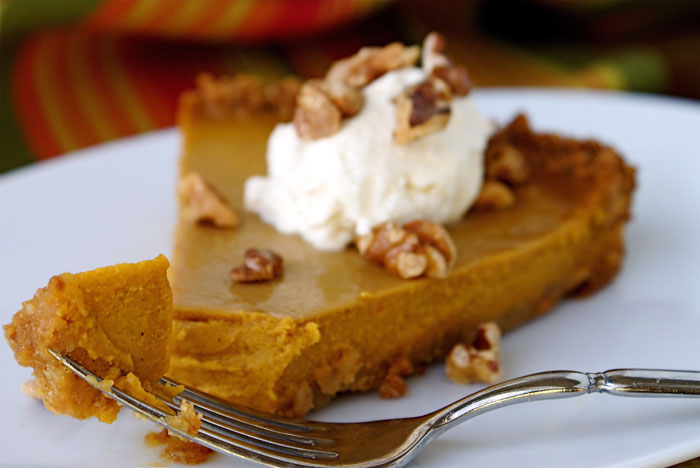 Graham crackers, sugar and butter add up to the world's easiest crust for this tart. Add a simple, spicy pumpkin filling and you're good to go. Bake the tart up to two days before the feast and store it in the fridge. You also can whip the cream a day or two in advance and refrigerate it. Toast the nuts a day or two ahead and stash them in an airtight container.
---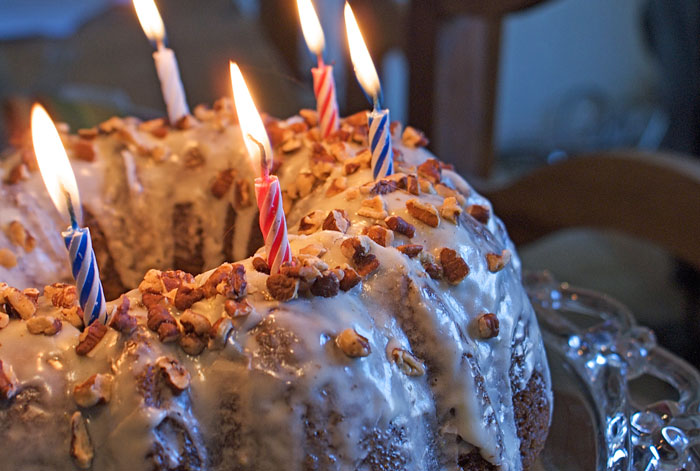 Linda West Eckhardt created this homey, old-fashioned treat to celebrate NOURISH Evolution's first birthday. It's golden and rich with warm spices and a lemony glaze. Leftovers will make delightful snacks all weekend long.
---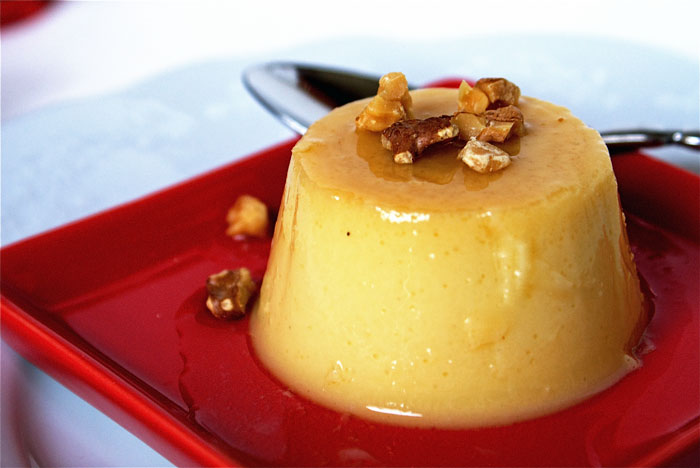 Wondering what else to do with those cartons of premade eggnog besides adding a splash to your coffee? How about using it as a shortcut to make these easy individual desserts. Flans are the ultimate make-ahead desserts because you have to prep them at least one day (and up to three days) ahead so they can infuse with maple flavor.
---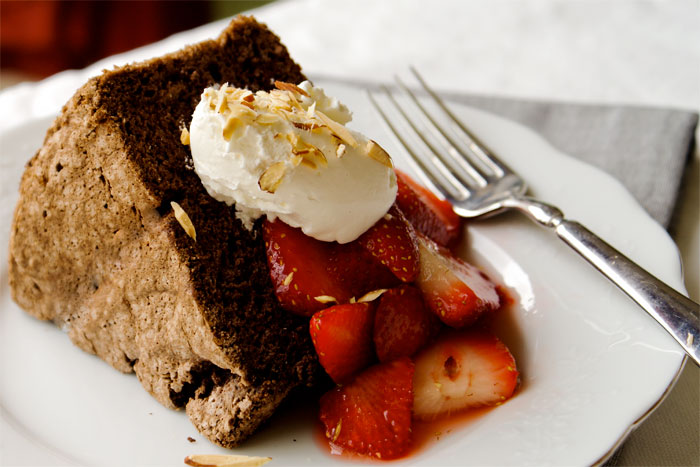 For some crowds, only chocolate will do, so whip up our angel food cake. Only instead of macerated strawberries, pair it with Grandma Friese's Whole Cranberries, which are soaked in port. It's a gorgeous holiday presentation.
---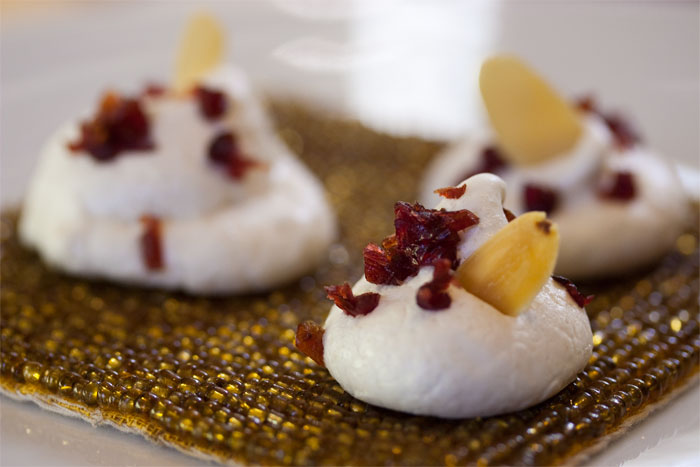 Desserts don't have to be lavish to end the feast on a high note, and your guests may well appreciate a selection of little treats. Decorated with jewel-toned dried cranberries and slivered almonds, these crunchy little meringues are light and festively pretty.
---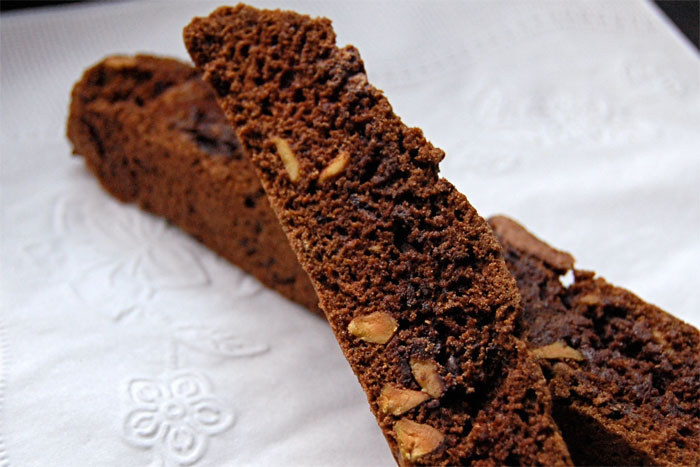 Biscotti are another small sweet, prefect for dunking in after-dinner coffee.
---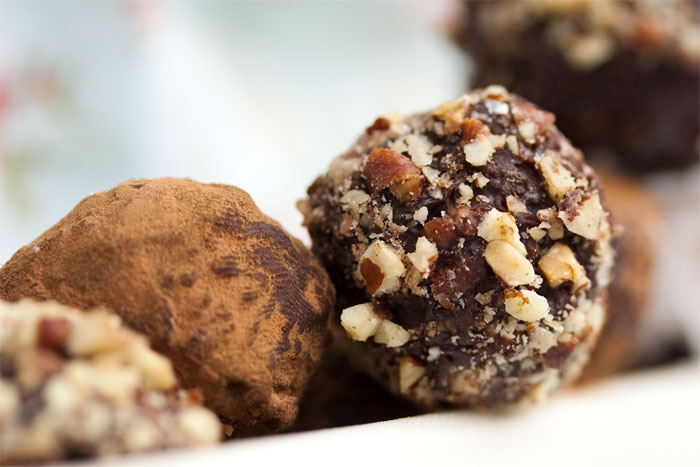 Rich-tasting, impressive and not too heavy, these homemade gourmet candies are a remarkably easy make-ahead dessert. Make extra and freeze 'em to enjoy throughout the holiday season.
Have a happy–and sweet–holiday with these easy make-ahead desserts!