We love how the peppery greens, briny olives, toasted nuts and creamy cheese contrast with the sweet melon. To make these even easier, as leftover grilled melon sits in the fridge, it releases delicious juice that provides the "dressing" to lightly coat the greens. This is great with our Grilled Garlic Bread.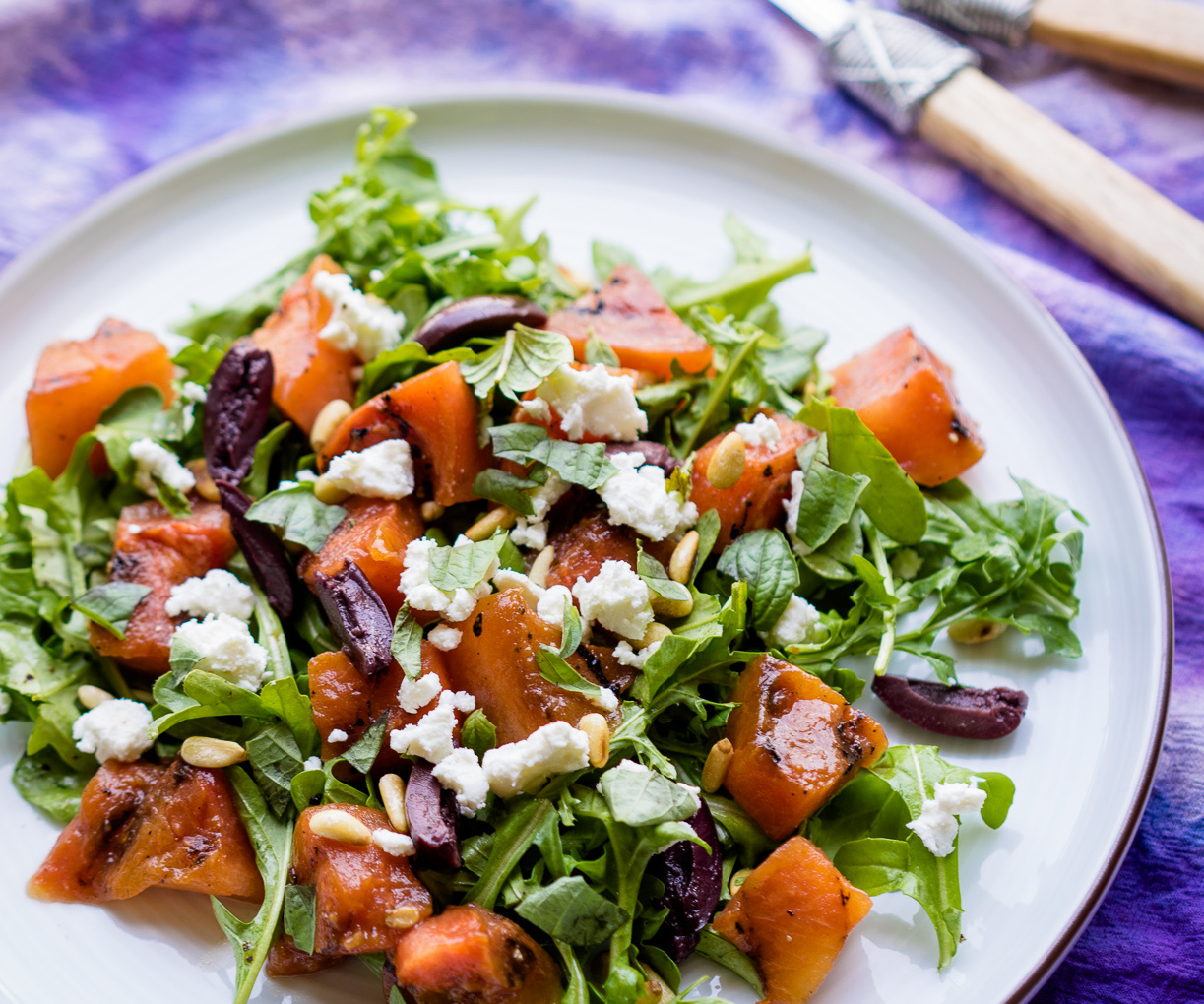 1/2 recipe Balsamic-Marinated Watermelon (about 2-1/2 cups)
8 Kalamata olives, pitted
8 cups arugula
sea salt and freshly ground black pepper, to taste
2 ounces goat cheese, softened
2 tablespoons pine nuts, toasted
2 tablespoons fresh basil, torn
Spoon out and set aside ¼ cup of the liquid released by the leftover watermelon. Quarter the olives lengthwise.
Combine the reserved watermelon juice and arugula in a large bowl, tossing to coat. Season with salt and pepper. Arrange arugula on a platter. Top with watermelon, olives, cheese, nuts and basil.
Serves 4
Variations:
Swap out arugula for baby spinach.
Use feta or blue cheese, instead of the goat cheese.
Trade pine nuts for almonds.
Try mint, in place of basil.