It's amazing what a touch of butter and tarragon can do for summer-fresh sauteed corn. Elegantly simple and addictively delicious, this makes a great side dish with any meat, poultry or fish. For the best flavor use the freshest corn you can find.
Try this with our Pesto-Rubbed Butterflied Grilled Chicken, Spiced Pork Roast or Lemon-Fennel Salmon.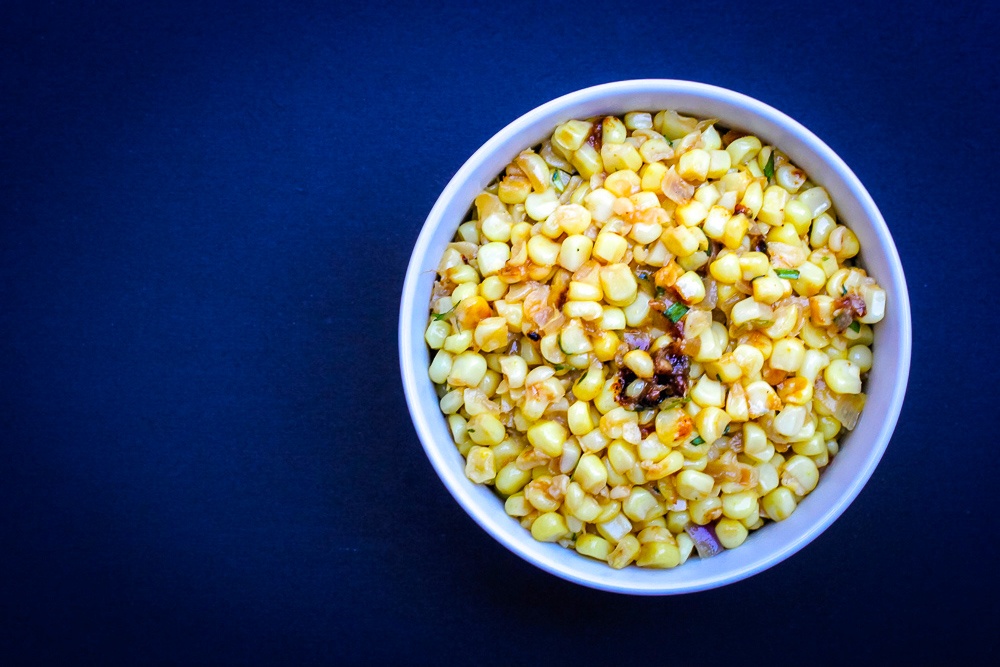 1 tablespoon unsalted butter
2 tablespoons extra virgin olive oil
8 ears corn, husked and kernels cut off cob (about 4 cups)
3 shallots, diced (about 3/4 cup)
sea salt and freshly ground black pepper, to taste
2 tablespoons fresh tarragon, minced
Heat butter and olive oil in a large sauté pan over medium-high heat until butter is melted. Add corn, shallot and a pinch of salt and pepper. Toss to coat with oil and butter.
Cook, flipping every few minutes with a stiff spatula, for 15 minutes, until corn and shallots are slightly caramelized. Toss with tarragon just before serving.
Serves 4 (makes 4 cups)

Prep time: 10 min
Cook time: 15