Arugula has a spicy bite, and makes a delicious pesto. Whether you're getting wild rocket from the farmers' market or a bag of pre-washed arugula from the grocery store, this pesto is a quick and tasty one to whip up on the fly.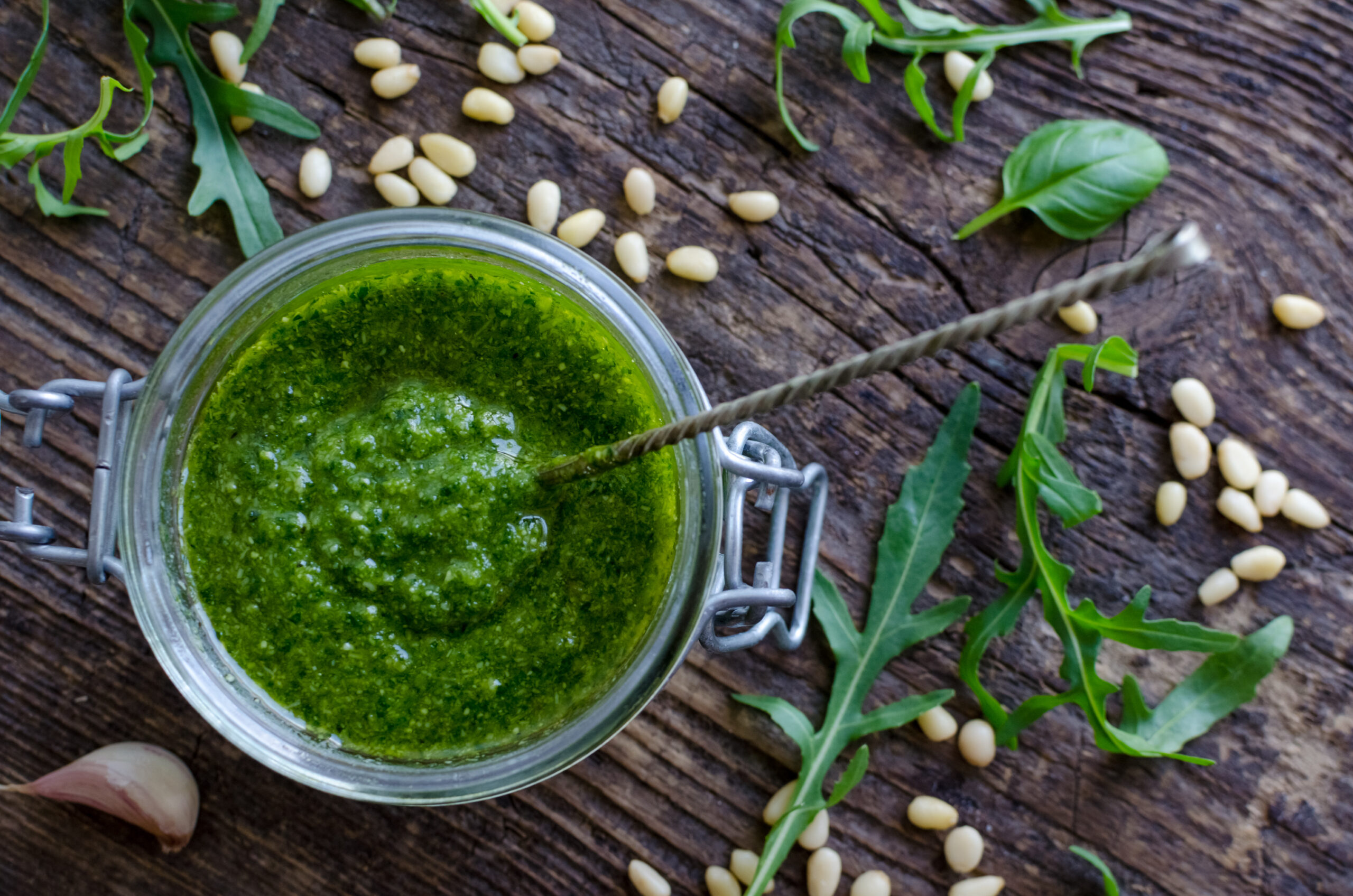 2 cups arugula, trimmed
4 cloves garlic, mashed
3 tablespoons toasted pine nuts
1 tablespoon lemon juice
1 teaspoon crushed red pepper
1 tablespoon white wine vinegar
2 tablespoons extra virgin olive oil
1/4 cup grated Parmesan cheese
Sea salt, to taste
Pulse first 6 ingredients (through vinegar) in a blender or food processor until coarsely chopped. (Or make your pesto the old-school way and pound it in a mortar and pestle.) Slowly pour in olive oil until the mixture has formed an emulsion. Pulse in cheese, season to taste with salt. 
Makes 3/4 cups pesto