I'm a big fan of any kind of dessert that involves, essentially, piling a bunch of good things in a baking dish and popping it in the oven, and this Apple Brown Betty fits that bill. This is a great dessert for experimenting with local, seasonal apples. If I were making it earlier in the season, I would have used our local star, Gravensteins. But since it's coming up on Thanksgiving, I chose Pippins, which are a good sweet-tart all-purpose apple.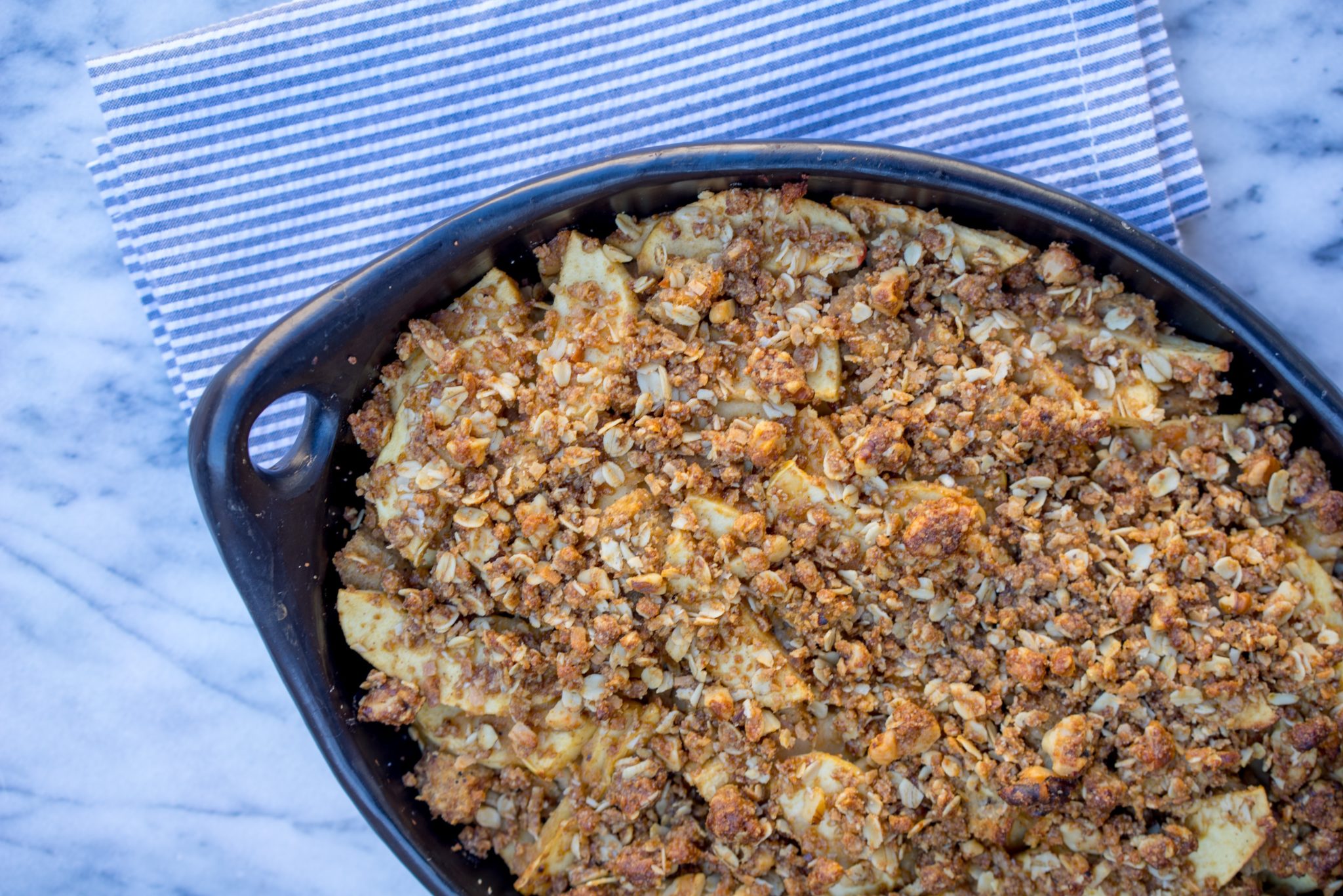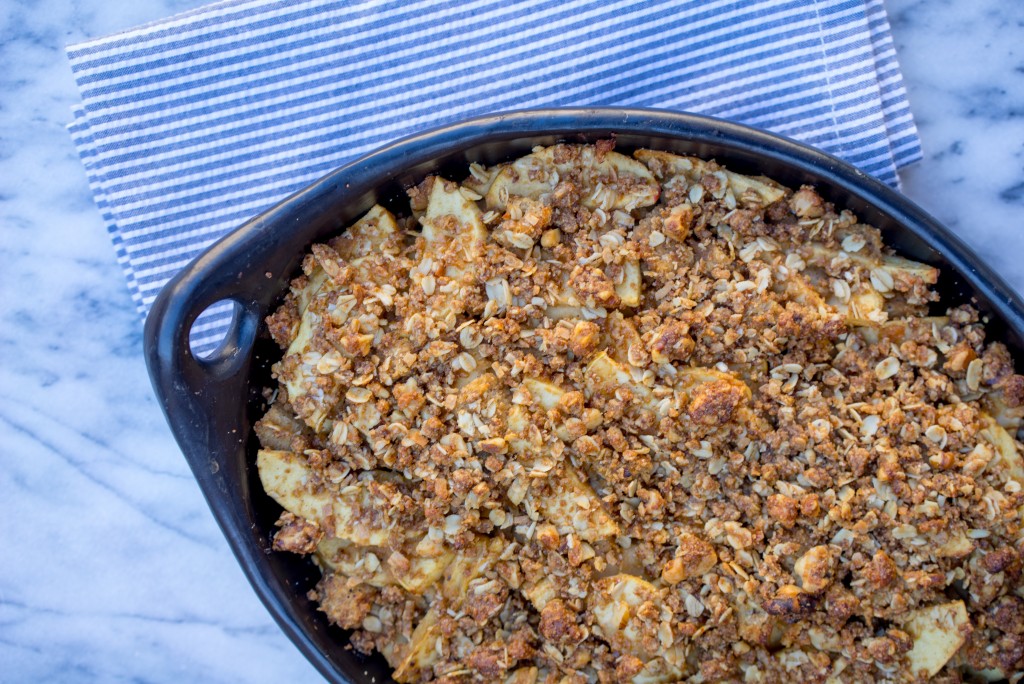 1-1/2 pounds apples, peeled, cored and sliced
1 tablespoon freshly squeezed lemon juice
1/4 cup plus 2 tablespoons brown sugar, divided
1/2 teaspoon ground cinnamon
1/4 teaspoon ground nutmeg
2/3 cup lowfat milk
3 tablespoons maple syrup
1 teaspoon vanilla extract
3 ounces stale rustic whole grain bread, torn into 1/2-inch pieces (about 3 cups)
1/2 cup rolled oats
1/2 stick chilled butter, cut into 1/2-inch cubes
Preheat oven to 350 degrees.
Toss apples with lemon juice in a large bowl. Mix together 2 tablespoons brown sugar with the cinnamon and nutmeg in another large bowl. Pour sugar mixture in with the apples and toss to coat.
Mix together the milk, maple syrup and vanilla extract in the bowl the sugar was in, then add the bread and toss to coat the bread. Let it soak up the milk mixture for 10 minutes, then pour in with the apples and mix well. Transfer mixture to a buttered 8-inch baking dish.
Mix together oats and remaining 1/4 cup brown sugar in the bowl and add the butter. Pinch the butter into the oat mixture, rubbing your fingertips together to incorporate the oats into the butter cubes. It will take a minute or two, and will resemble coarse, wet sand (albeit with oats in it) when it's ready. Sprinkle the buttered oats on top of the apple mixture and spread to cover the apples evenly.
Bake for 40 minutes, until golden brown and bubbly. Serve warm with ice cream.
Serves 9