For most, choosing what to eat seems as simple an affair as browsing the grocery store aisles. But in reality, there is an incredibly complex—and some might argue supremely ineffective—system governing what gets put before us and how it came to be.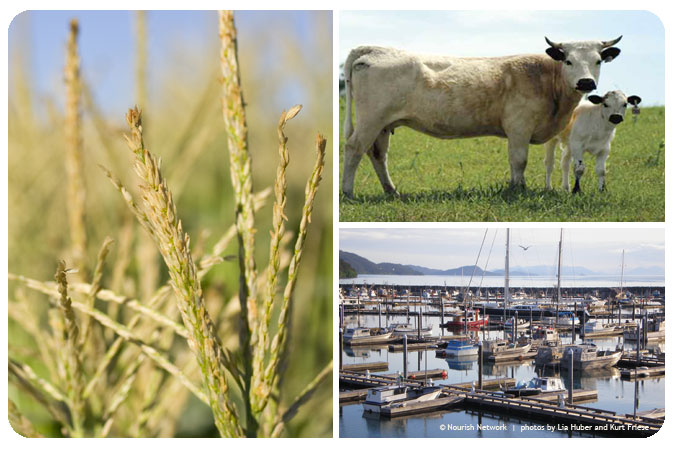 This series has been a long time coming for me. Years ago, as I set about on my dual quest to learn more about agriculture and health, the relationship between the two became impossible to avoid. Yet linking them is a knotted rope of policy and politics that can stymie rather than support momentum towards a healthy environment, vibrant communities and nourished people.
The bottom line is three-fold:
Everything about our food system—and by food system I mean how food is conceived, grown, distributed, marketed and consumed—is interconnected, although most often those connections are not planned out very wisely or even deliberately.
We are at a crossroads. There is unprecedented opportunity for groundbreaking policy change; there is also the choice to continue down the path we're currently on. The decision is ours to make.
As individuals, we have more power than we think to affect positive change when it comes to our food system. Marion Nestle, nutritionist and food policy activist, says that we need to vote both with our forks and at the ballot box. AG Kawamura, Secretary of California Department of Food and Agriculture, points out that to do that, we must first be educated about what we're voting for.
And that is what this series on food policy is meant to be; a straightforward education on the primary pieces that make up our food system, and a needle to stitch them all together.
Watch for more in the coming weeks.