Grilled zucchini has a lovely smoky charred, meaty quality that's just delicious—and it's easy! Try this with any variety of summer squash, or even a mix. Grill up some extra to use in our Zucchini Salad with Lemon-Tahini Dressing.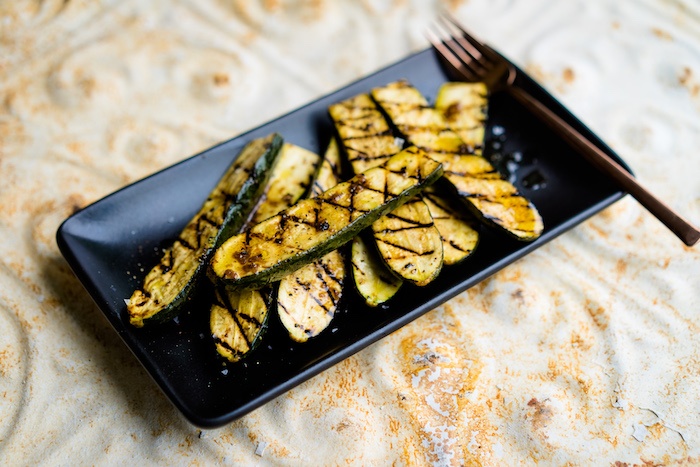 1 pound zucchini
1/4 cup extra virgin olive oil
1 teaspoon balsamic vinegar
1 clove garlic, grated
sea salt and freshly ground black pepper, to taste
flake sea salt (for garnish)
Halve zucchini lengthwise, if they're small (about 6 inches). For larger ones, simply cut them into 6-inch spears.
Combine oil and remaining ingredients, except flake sea salt, in a shallow dish. Add zucchini, tossing to coat. Let stand 10 minutes.
Preheat grill.
Remove zucchini from marinade, reserving marinade. Grill zucchini 10 minutes or until tender, turning frequently. Transfer to a serving platter. Drizzle with any leftover marinade and sprinkle with flake sea salt.
Prep time: 20 minutes (includes marinating time)
Cook time: 10 minutes