Honey-Ginger Roasted Carrots lend just a touch of sweetness—and sunny color—to old-school hummus. Adding ice water to the mix helps it emulsify smoothly. Serve with toasted whole wheat pita bread. It's also nice as a pasta sauce (thinned with a little pasta water).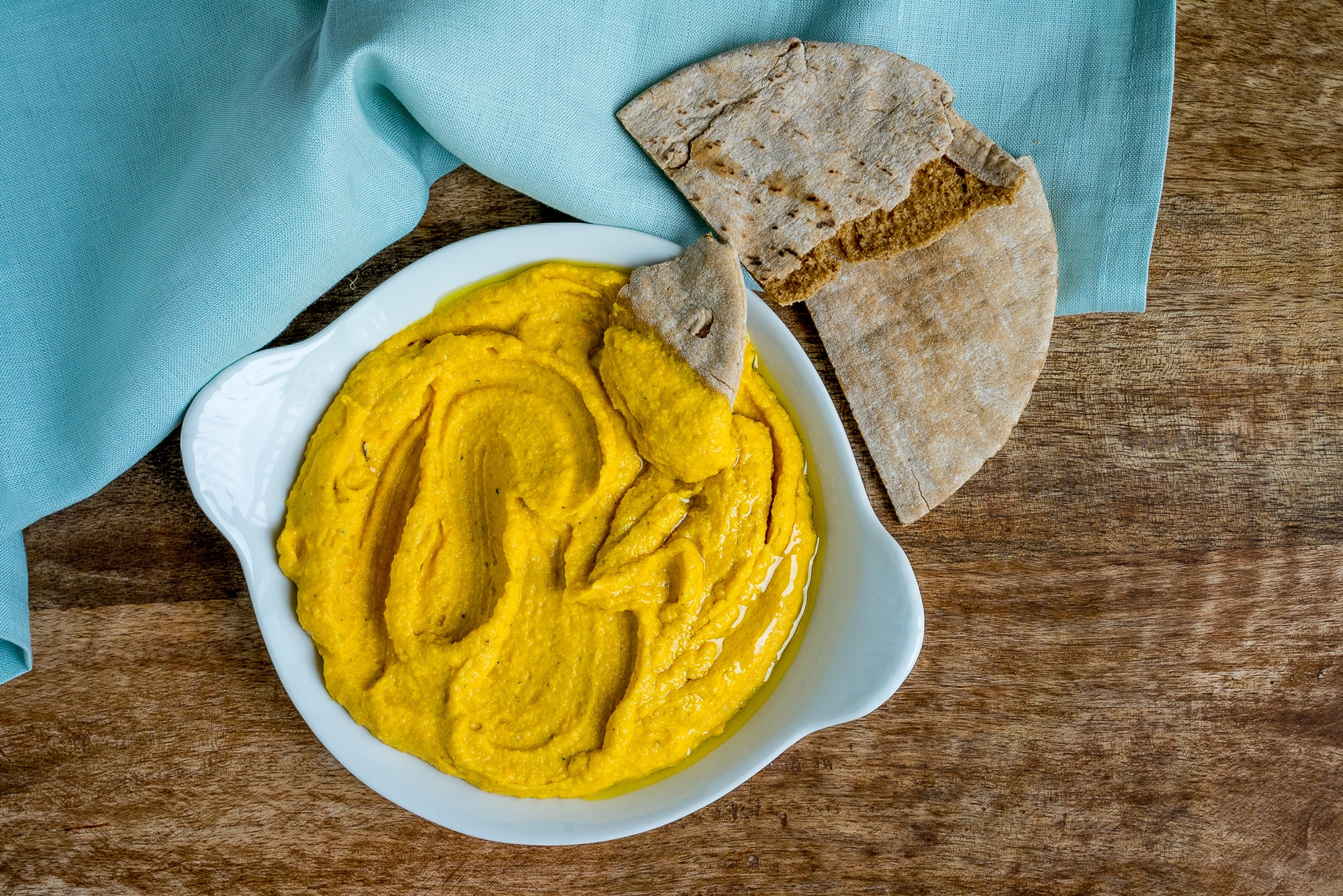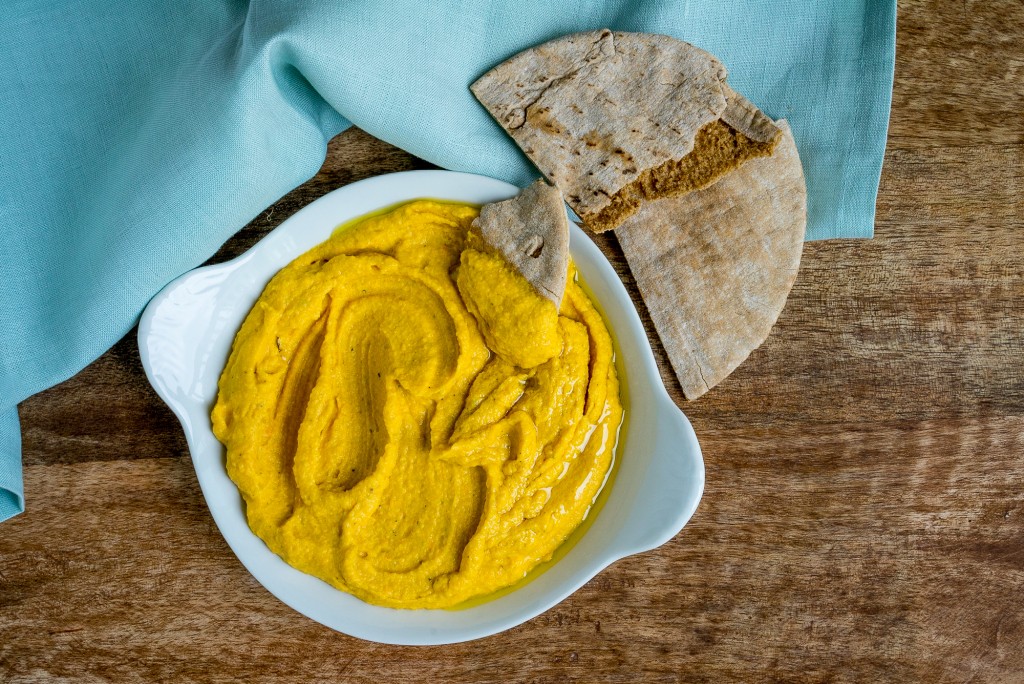 1 recipe Honey-Ginger Roasted Carrots, coarsely chopped
1 cup drained chickpeas (or Sautéed Chickpeas with Blistered Scallions)
1/4 cup tahini
3 cloves garlic
1 lemon, juiced (about 3 tablespoons)
1/2 teaspoon ground cumin
1/2 cup extra virgin olive oil (plus extra for serving)
1/2 cup water, ice cold
sea salt and freshly ground black pepper, to taste
Combine first 6 ingredients in a blender or food processor, and pulse to combine. With the motor running, add olive oil, then ice water, purée until smooth. Add salt and pepper to taste. Scrape hummus into a serving bowl, swirling the surface with the back of a spoon. Drizzle generously with additional oil.
Makes 3 cups