Aside from being a simple, tasty lunch or dinner, these little tacos are pretty little things too. Also feel free to tuck any other leftovers in there you like.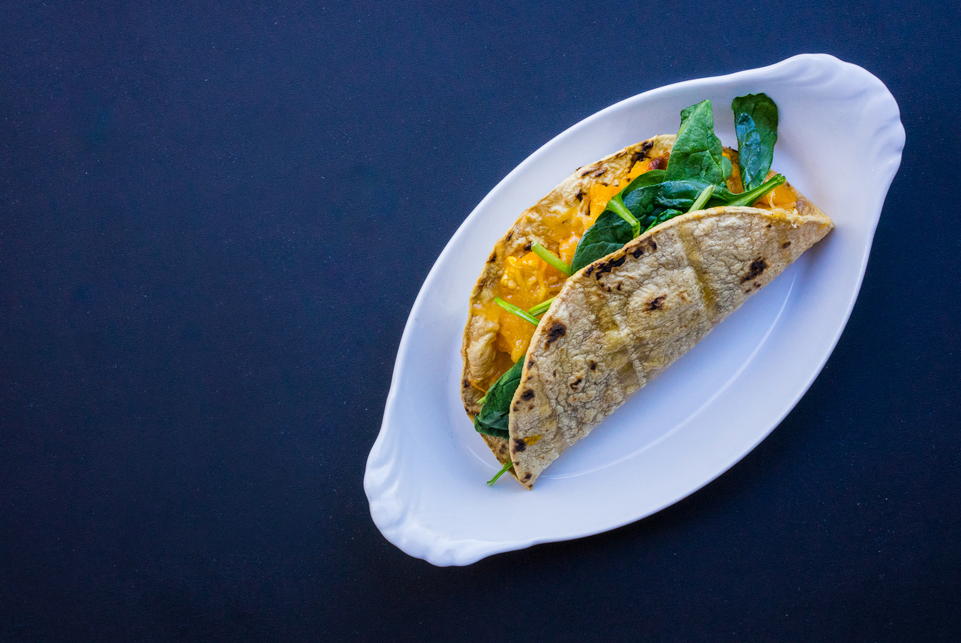 1/3 recipe Roasted Butternut Squash with Shallots, warmed (about 1 cup)
4 corn tortillas (white or yellow)
1/2 cup cheddar cheese, shredded
1 cup fresh spinach
Warm squash in microwave or a saucepan on the stove. Toast the tortillas over a flame or on a skillet for 1-2 minutes, until crisped around the edges.
Smash squash onto each of the tortillas, top with cheddar cheese and spinach and fold into a taco.
Serves 4