Ever so slightly sweet, these green beans are a crowd-pleaser that wins over even the finickiest eaters. Plan to make a double-batch, because family members will be sneaking into the kitchen to gobble up any leftovers. We promise. They're a great snack!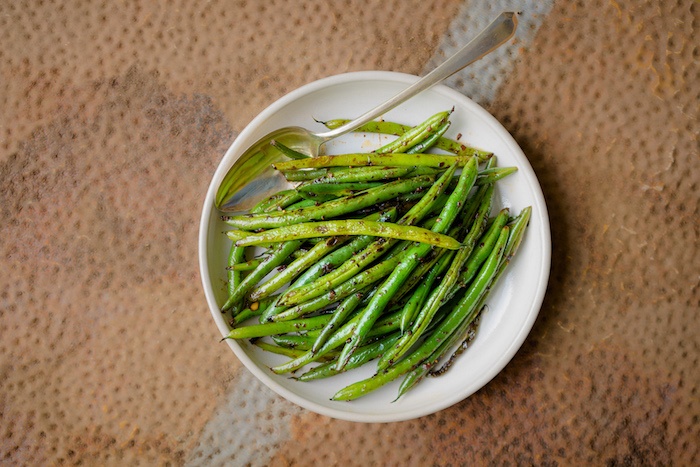 2 tablespoons low-sodium soy sauce
1 tablespoon coconut sugar (or honey)
1/2 teaspoon chili paste
1 tablespoon coconut oil
1 pound green beans, trimmed
1 teaspoon peanut oil
1 tablespoon fresh ginger, minced
1 clove garlic
sea salt and freshly ground black pepper, to taste
Combine soy sauce, coconut sugar and chili paste in small bowl.
Heat a large skillet or wok over high heat. Swirl in coconut oil and when the oil ripples, add beans. Sear beans for 2-3 minutes, tossing frequently, until they're charred in places and just becoming pliable.
Add 1/4 cup water, cover pan and cook for 1 minute.
Uncover and cook for another 30-60 seconds, until water is gone. Lower heat, add peanut oil, ginger and garlic, tossing to coat. Cook for 30 seconds, just until garlic and ginger are fragrant. Pour in soy sauce mixture, and toss to coat beans. Cook for another 1-2 minutes, until sauce has thickened slightly. Sprinkle with salt and pepper and serve.
Serves 4
Prep time: 15 minutes
Cook time: 6 minutes