File this recipe under delicious aromatherapy, because your house will smell amazing as the onions roast. These flavorful onions are amazing atop pizza, chopped and added to cooked whole grains, and in our Rustic Roasted Onion & Spinach Tart. Be sure to use more mature spring onions with big bulbs at the end.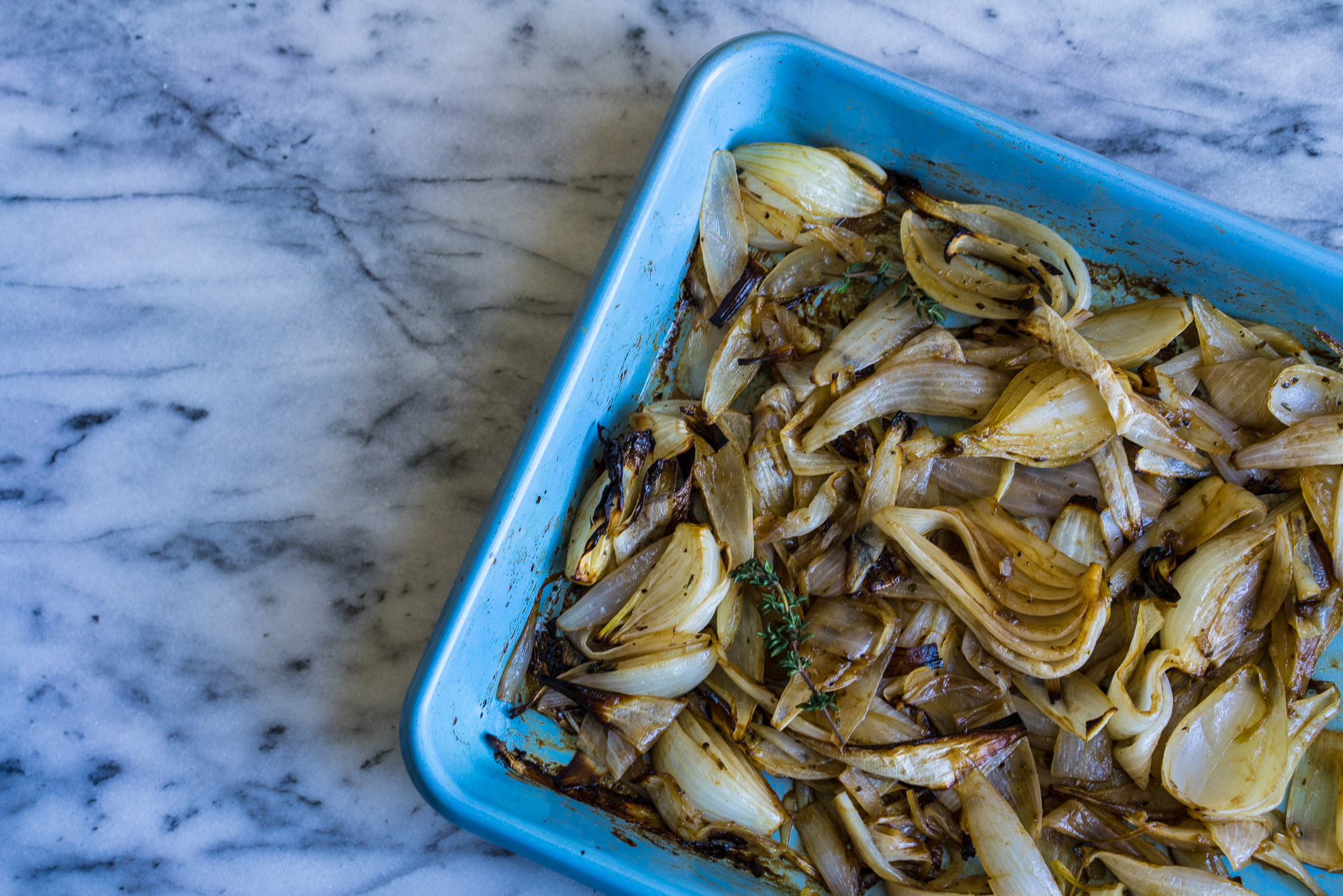 3 pounds spring onions
2 tablespoons extra virgin olive oil
1 tablespoon fresh thyme, chopped
sea salt and freshly ground black pepper, to taste
1 tablespoon balsamic vinegar
Preheat oven to 425°F.
Trim onions, leaving the tender white and some of the green part intact. (Save the dark green ends to make Awesome Veggie Broth.) Cut onions into 1-inch wedges. Place onions in a baking dish or roasting pan. Add oil, thyme, salt and pepper. Toss to coat the onions. Roast 25 minutes, stirring halfway through. Drizzle with vinegar, tossing to coat, and roast 5 more minutes or until tender and browned in spots.
Prep & Storage:
Keeps up to 1 week in refrigerator.
Variations:
Can't find bulbous spring onions? Substitute small regular brown onions (aka yellow onions) cut into wedges.