This simple treatment highlights the natural sweetness of summer-fresh watermelon. Serve it on its own with toothpicks as a cool appetizer (terrific with chilled rosé), as side dish (it's especially good with poultry) or tossed in a salad. You can even serve it as the star attraction with cubed fresh mozzarella and basil in a spin on caprese salad. A mini personal-size seedless watermelon is just right to make this recipe.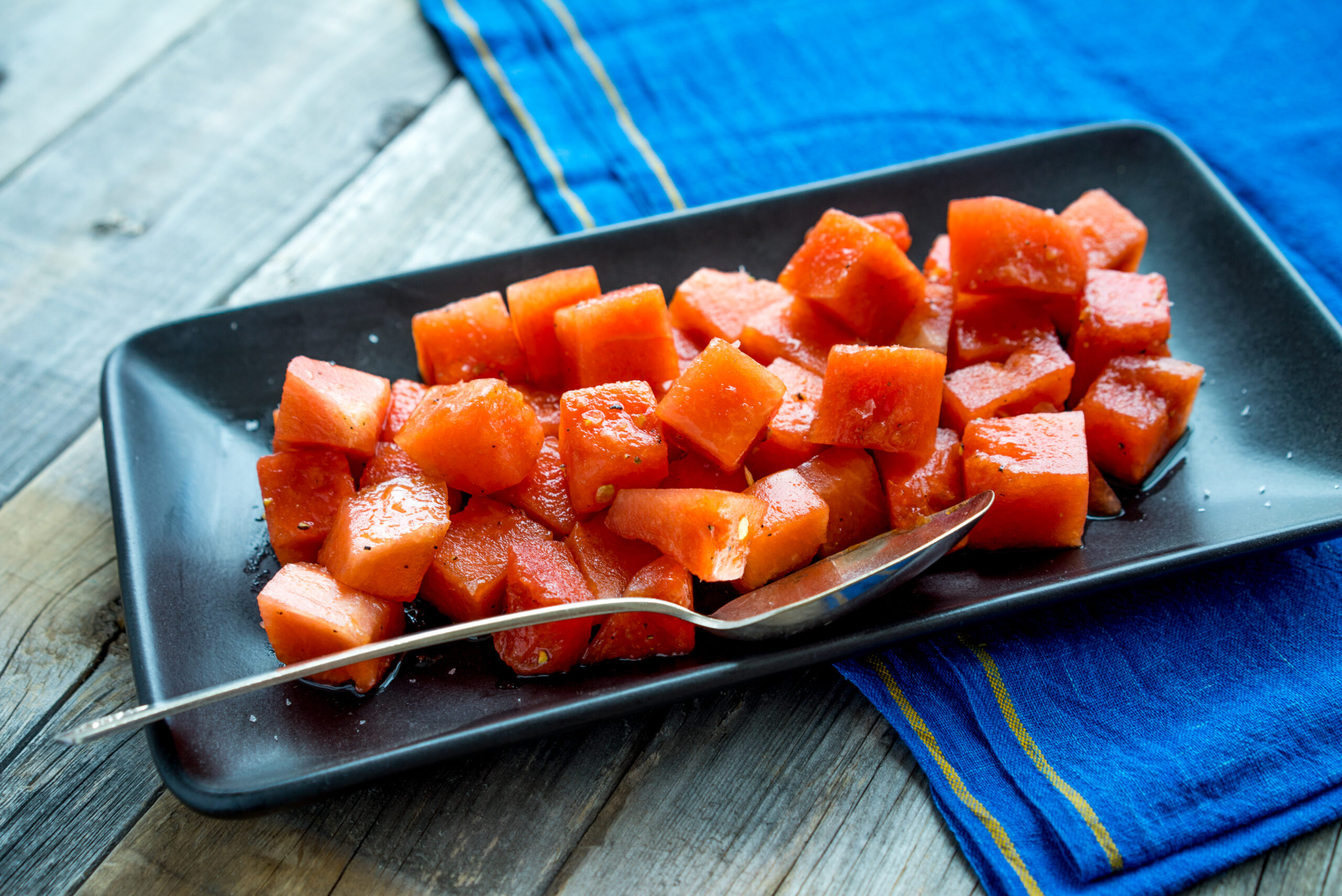 1 seedless watermelon (3-4 pounds)
2 tablespoons extra virgin olive oil
1 tablespoon balsamic vinegar
sea salt and freshly ground black pepper, to taste
flake sea salt (such as Maldon)
Using a large knife, trim away the rind of the watermelon. Cut the melon into 1½-inch cubes.
Whisk together the oil, vinegar, sea salt and pepper in a large bowl. Add the watermelon, tossing gently to coat. Let stand 20 minutes, tossing occasionally. Serve sprinkled with flake sea salt.
Variations:
Try this with other varieties of melon, such as honeydew or cantaloupe