I used to detest chickpeas … literally, gag at the thought of them. Now, I can't get enough of them and am always looking for a way to sneak them into a meal. My daughter feels the same way. She pulls up a stool to the sink while they're draining and just starts nibbling them one by one — I have to shoo her away. Which, to me, is just one of the many reasons this recipe is a keeper.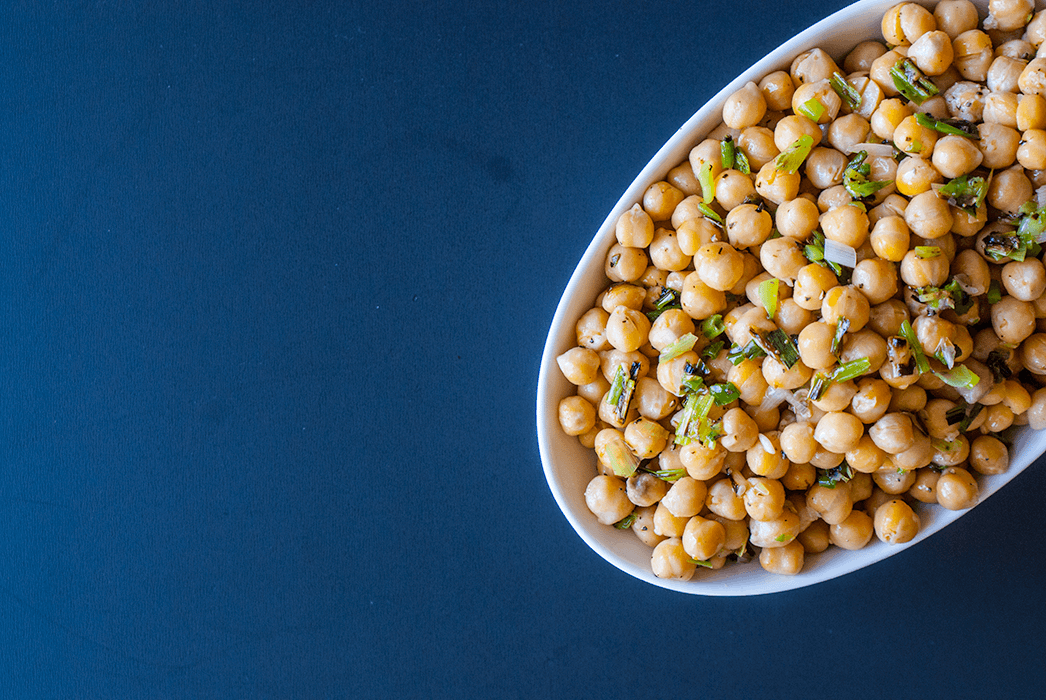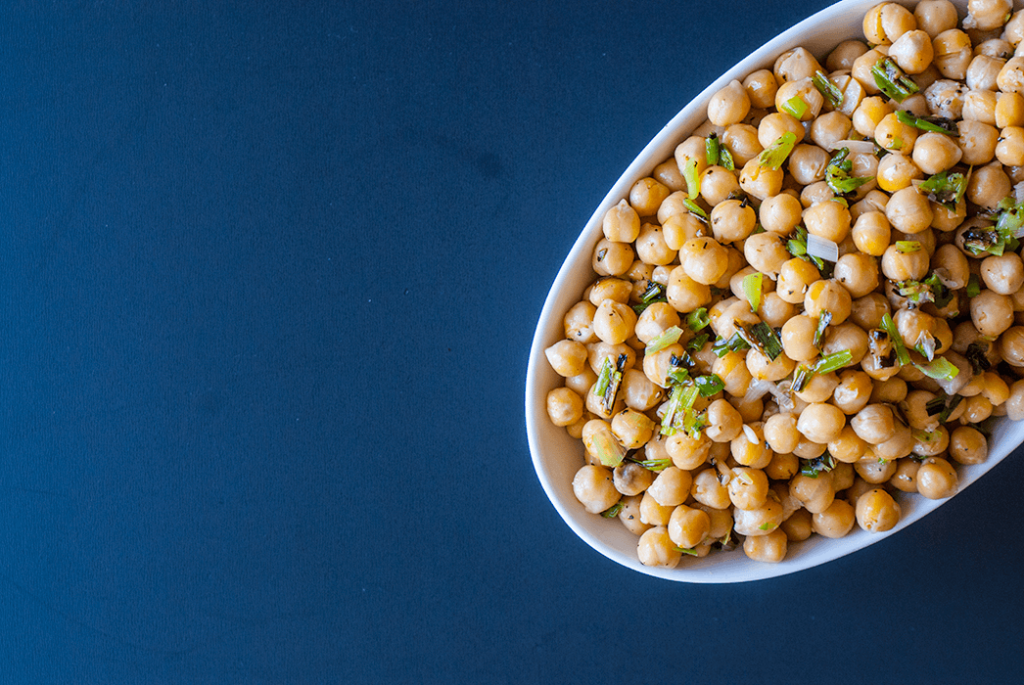 1 pound dried chickpeas
1 onion, peeled and halved
1 lemon, halved
3 garlic cloves, smashed
Sea salt, to taste
¼ cup extra-virgin olive oil
Freshly ground black pepper, to taste
1 bunch scallions, root ends trimmed
Soak chickpeas overnight or do a quick soak in a pressure cooker.
Add soaked chickpeas to a pot with onion, lemon, garlic and a pinch of salt. Cover with water by 2 inches, bring to a boil and boil for 40-60 minutes, until chickpeas are tender.
Drain and remove onion, lemon and garlic. Transfer chickpeas to a bowl.
Heat oil in a skillet over medium-high heat and add scallions, letting brown well on one side before turning. Remove scallions to a cutting board and roughly chop. Add to chickpeas with the oil from the pan. Salt and pepper to taste and toss well to coat.
Serves 8-12
Note: This recipe makes quite a few servings, but these chickpeas freeze extremely well. So keep some in the fridge and stash some in the freezer for an easy meal later on too.
Prep time: 12 hours (includes soaking chickpeas overnight)
Cook time: 40-60-minutes