Brunch to me used to mean custardy, eggy things or pancakes and waffles on holiday mornings. But when I married my husband, he brought a love for all things Latino and a new tradition was born … Christopher's Huevos Rancheros for Christmas brunch.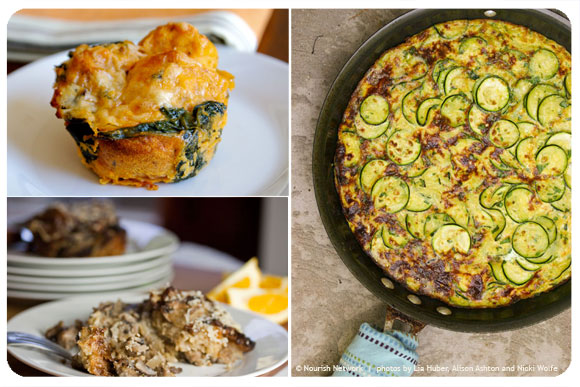 I didn't expect my parents to bite; they're conservative breakfasters through and through. But after the first year, thirteen years ago now, they were the ones clamoring to declare the huevos an official tradition.
This year, things are a bit different. I'm typing this as my family packs up Christmas dinner to take to the hospital to be with my mom. We've tried to maintain as many traditions as possible … trees, stockings, the creche. And we saw Santa and Frosty driving a convertible today (Noe was so psyched!), so we know he's in town.
But while we'll be having our holiday Huevos sometime over the weekend, I'll need something more portable for this year's Christmas breakfast. So I'm going to surprise mom with Kale and Feta Tartines (she's excited about kale right now) made on Alison's Olive and Rosemary loaf and hope that we'll all be gathered around the table for Huevos next Christmas Day.
What are some of your traditions for Christmas brunch? A big affair or casual nibbles while everyone rips off wrapping paper? I'd love to hear …
Merry Christmas, everyone!
PS — Here are a few other brunch ideas you might enjoy: