[fusion_builder_container hundred_percent="yes" overflow="visible"][fusion_builder_row][fusion_builder_column type="1_1″ layout="1_1″ last="yes" spacing="yes" center_content="no" hide_on_mobile="no" background_color="" background_image="" background_repeat="no-repeat" background_position="left top" hover_type="none" link="" border_position="all" border_size="0px" border_color="" border_style="" padding="" margin_top="" margin_bottom="" animation_type="" animation_direction="" animation_speed="0.1″ animation_offset="" class="" id="" min_height=""][fusion_text]As the days grow grayer the light inside glows a tad warmer and anything cooked over a slow, mellow heat seems to suffuse our very souls with comfort. These, my friends, are braising days.
Watch the Video
[/fusion_text][fusion_code]PHNjcmlwdCBzcmM9Ii8vZmFzdC53aXN0aWEuY29tL2VtYmVkL21lZGlhcy9ob3EwbzQzOXEwLmpzb25wIiBhc3luYz48L3NjcmlwdD48c2NyaXB0IHNyYz0iLy9mYXN0Lndpc3RpYS5jb20vYXNzZXRzL2V4dGVybmFsL0UtdjEuanMiIGFzeW5jPjwvc2NyaXB0PjxkaXYgY2xhc3M9Indpc3RpYV9yZXNwb25zaXZlX3BhZGRpbmciIHN0eWxlPSJwYWRkaW5nOjU2LjI1JSAwIDAgMDtwb3NpdGlvbjpyZWxhdGl2ZTsiPjxkaXYgY2xhc3M9Indpc3RpYV9yZXNwb25zaXZlX3dyYXBwZXIiIHN0eWxlPSJoZWlnaHQ6MTAwJTtsZWZ0OjA7cG9zaXRpb246YWJzb2x1dGU7dG9wOjA7d2lkdGg6MTAwJTsiPjxkaXYgY2xhc3M9Indpc3RpYV9lbWJlZCB3aXN0aWFfYXN5bmNfaG9xMG80MzlxMCBzZW89ZmFsc2UgdmlkZW9Gb2FtPXRydWUiIHN0eWxlPSJoZWlnaHQ6MTAwJTt3aWR0aDoxMDAlIj4mbmJzcDs8L2Rpdj48L2Rpdj48L2Rpdj4=[/fusion_code][fusion_separator style_type="none" top_margin="30″ bottom_margin="" sep_color="" border_size="" icon="" icon_circle="" icon_circle_color="" width="" alignment="center" class="" id="" /][fusion_text]
How to Braise

Braising is a cooking method that breaks down tough, fibrous meat through the convective action of steam. After an initial browning on the stove top, meat is sealed in a pan with a small amount of liquid and cooked at a low, steady heat—often for several hours. The reward is meltingly tender meat and a savory, complex sauce with surprisingly little hands-on cooking time.
Ironically, tougher cuts of meat yield the most tender and flavorful braises. Shanks, ribs, legs, shoulder, and chuck or round roasts have ample connective tissue which breaks down and tenderizes meat during a long cooking time, while lean cuts like chicken breast or beef tenderloin simply dry out. Vegetables are great for braising too! Tougher, fibrous veggies like kale, endive, carrots and fennel make terrific braising partners.
When braising, choose a heavy-duty shallow pot or deep, straight sided pan with a secure lid, like a Dutch oven, a doufeu or even a deep-sided oven-proof saute pan. It should be wide enough to accommodate the food snugly in a single layer and deep enough so the lid fits tightly. You may need to brown in two batches in order to allow air to circulate freely around the food, but during the slow simmer, meat should be nestled as closely together as possible.
There are four basic steps to braising: browning the meat, deglazing the pan, slow cooking and finishing.
[/fusion_text][fusion_text]
1. Season and brown the meat on the stove top. Heat the Dutch oven over medium-high heat and swirl in a minimum of fat. Then thoroughly brown the meat on all sides. Allow at least 1/2-inch space between the pieces so that air can circulate or the meat will steam rather than sear (brown in batches if necessary). Don't rush this process; the more developed the crust, the deeper and more concentrated the flavor of the braise will be. Transfer to a plate when done.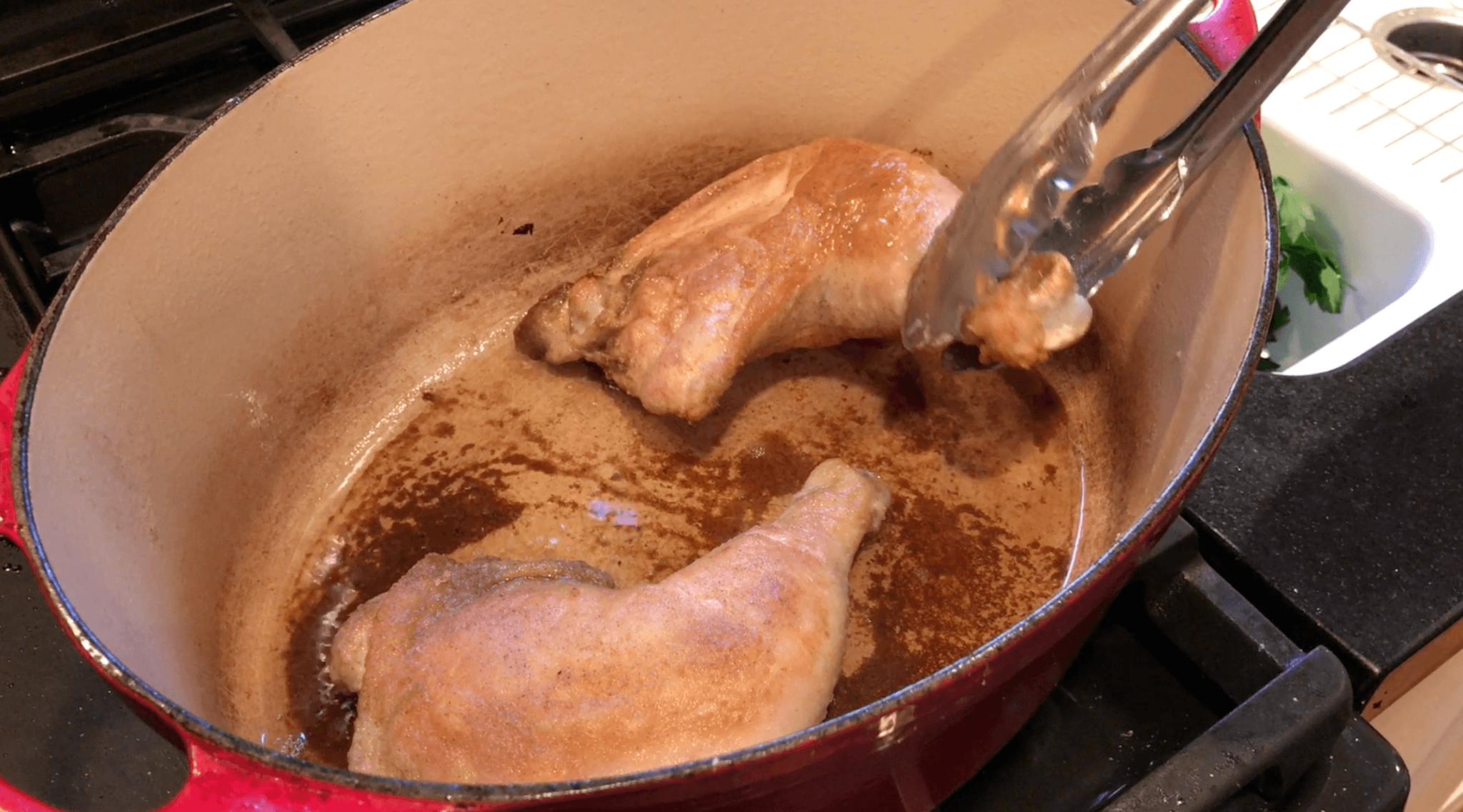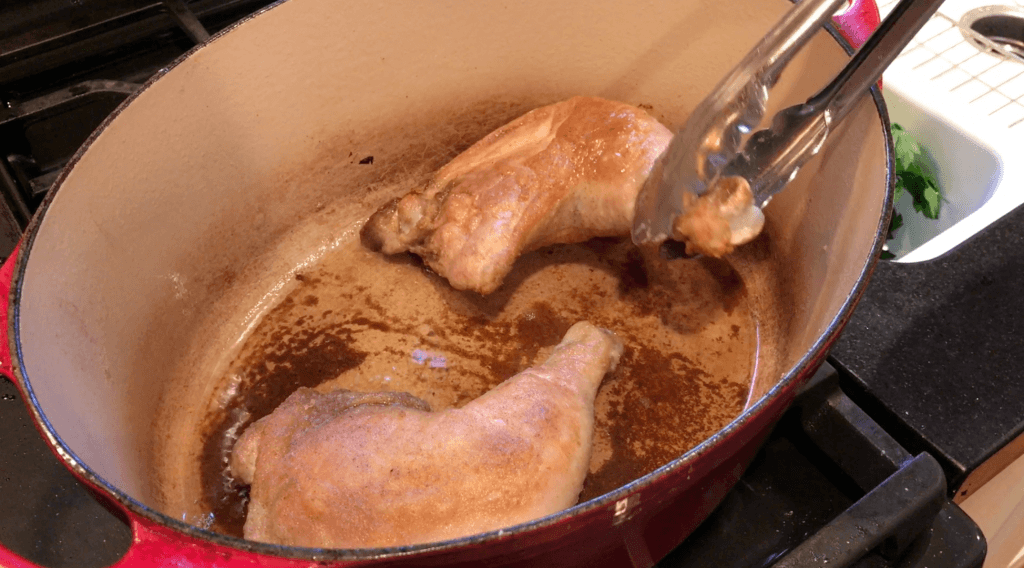 2. Add aromatics like onion, garlic or shallots and hardy herbs to the pan and cook until fragrant and golden. Deglaze the pan with wine, scraping up any bits stuck to the bottom. Then add the braising liquid and bring to a vigorous simmer.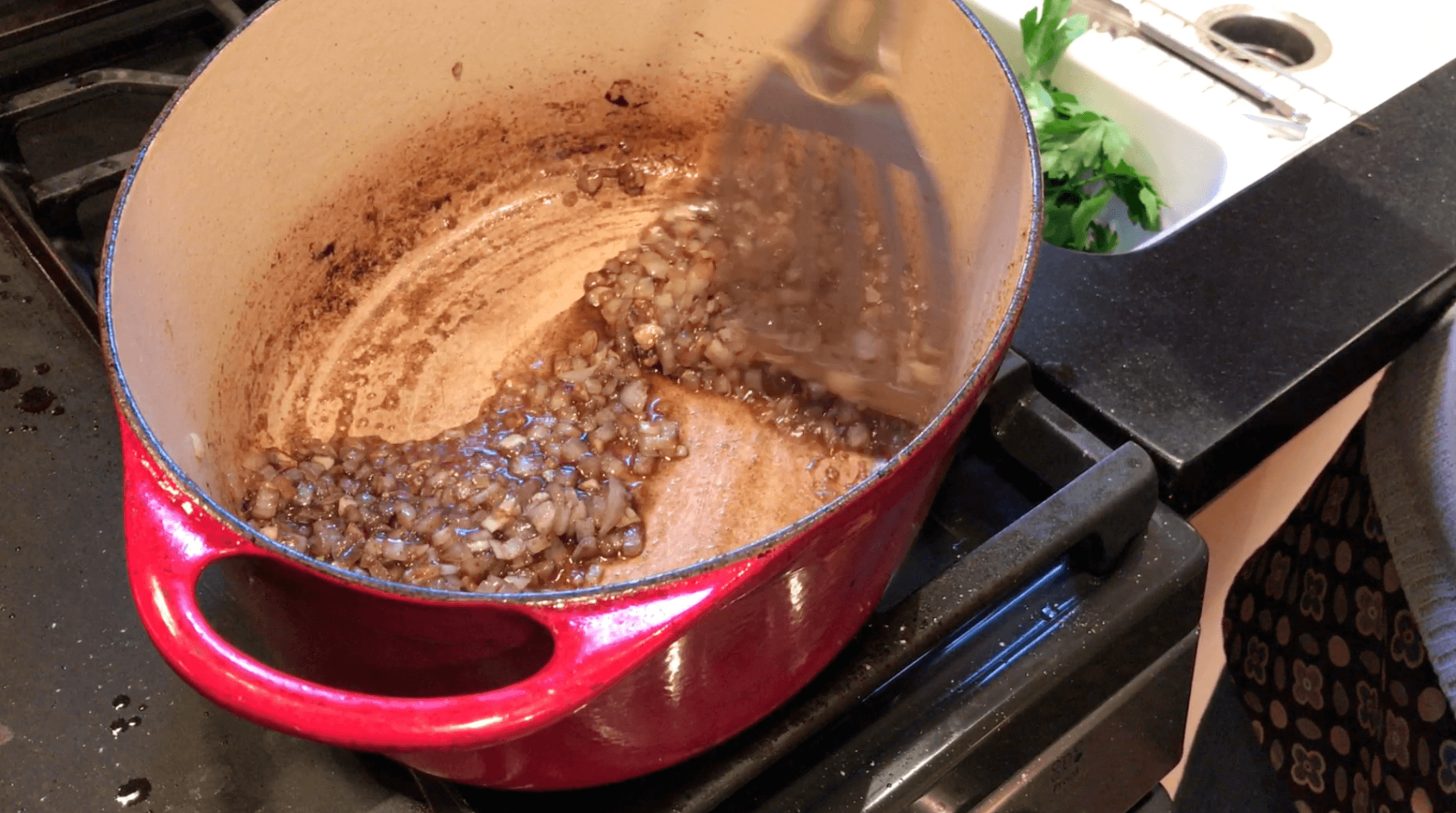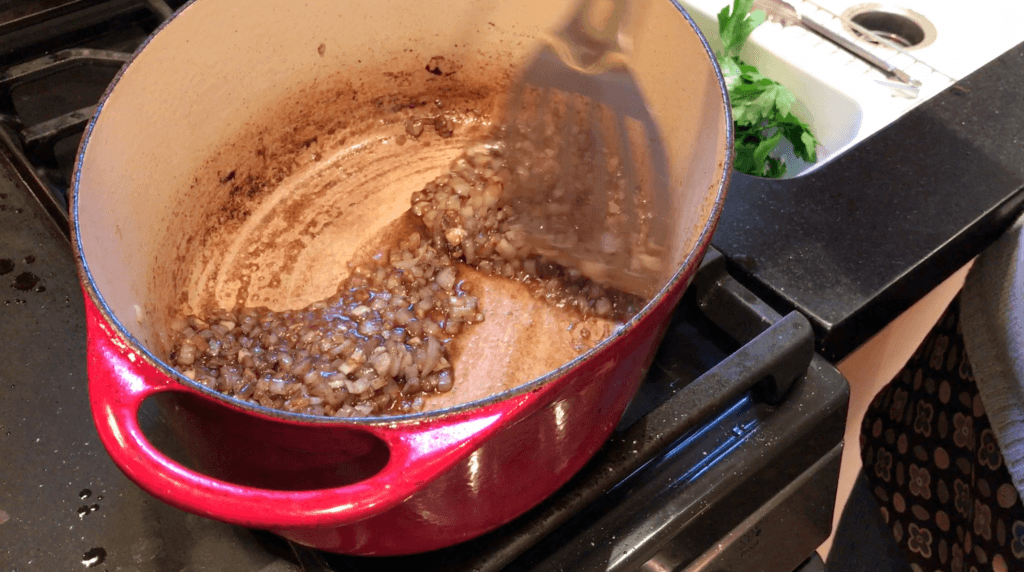 3. Add the meat back to the pan, nestling it into a single layer, then cover tightly and move to the oven. Cook at a low to medium heat until meat is fork tender.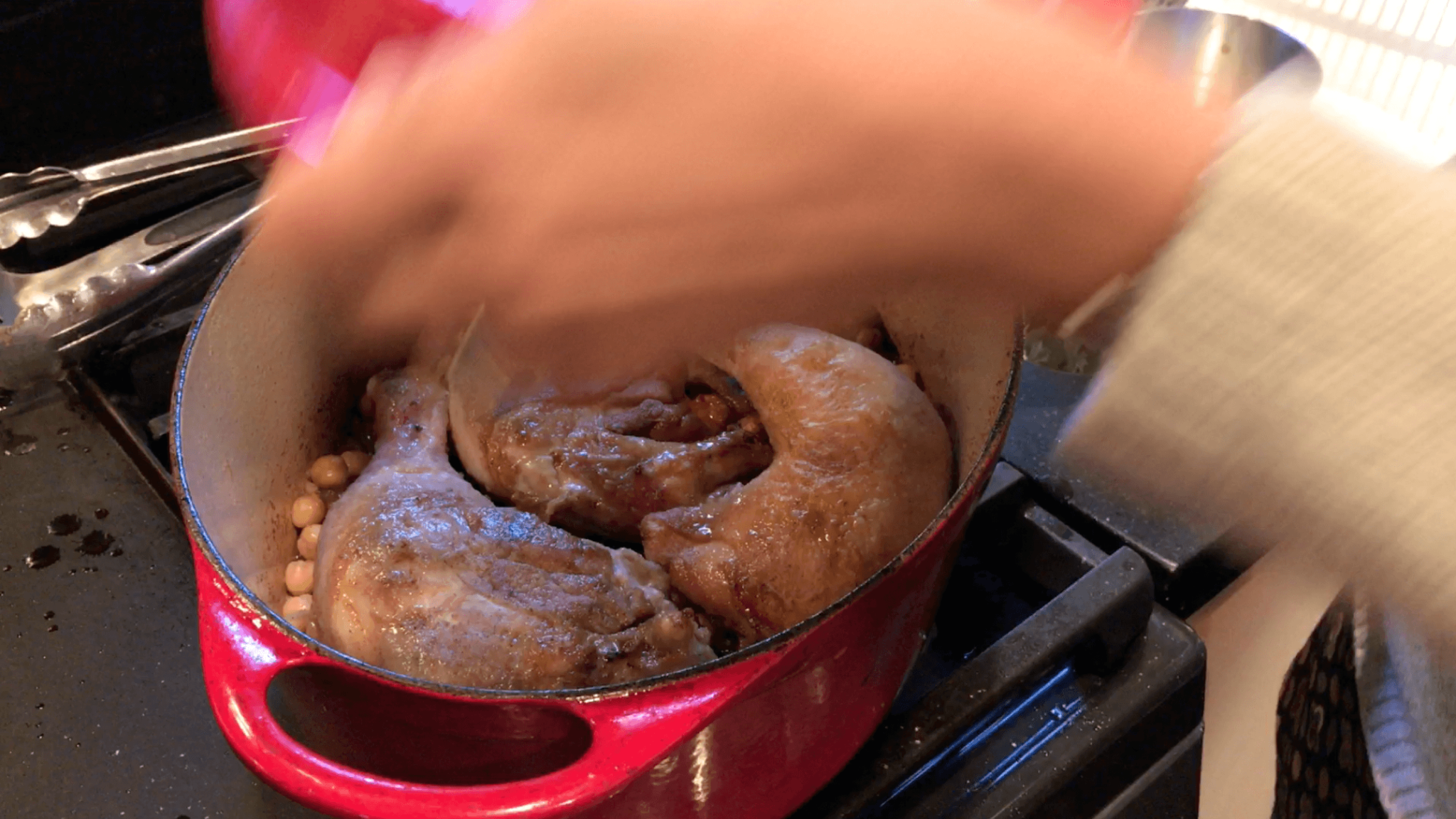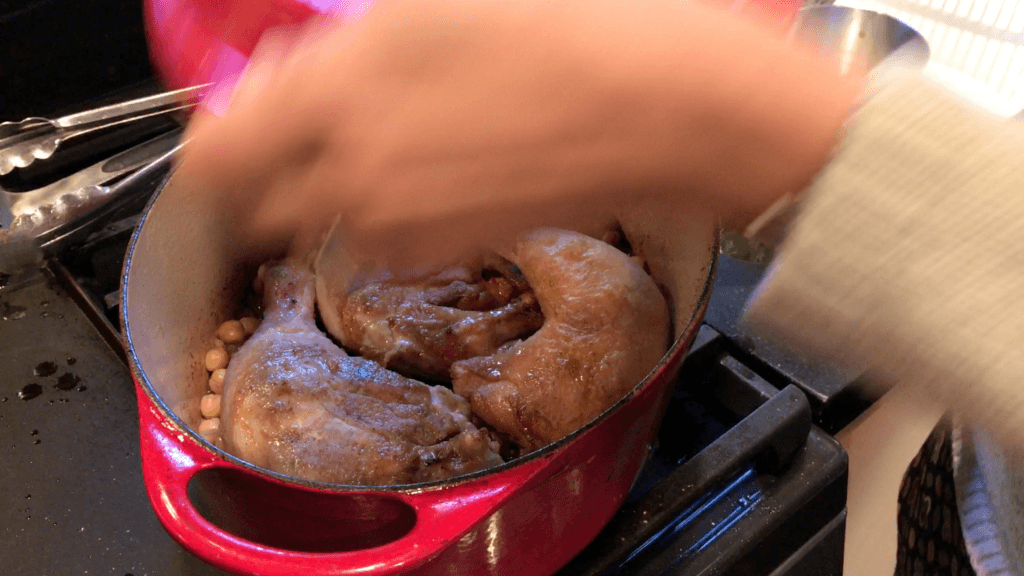 4. Remove meat from the pan and cover loosely with foil. Reduce the sauce on the stovetop over medium-high. Lower heat, add meat back to the pan and simmer to heat through.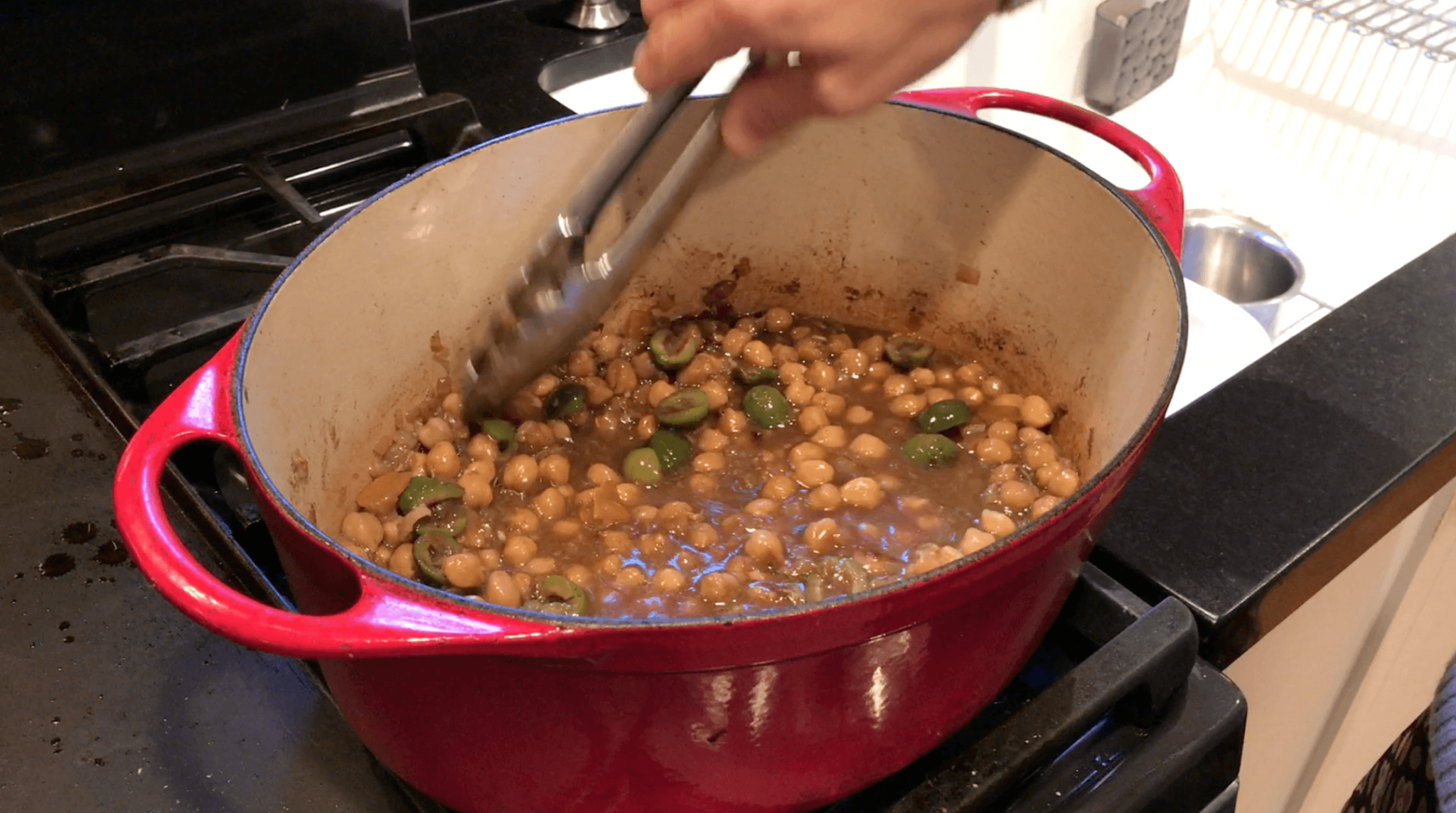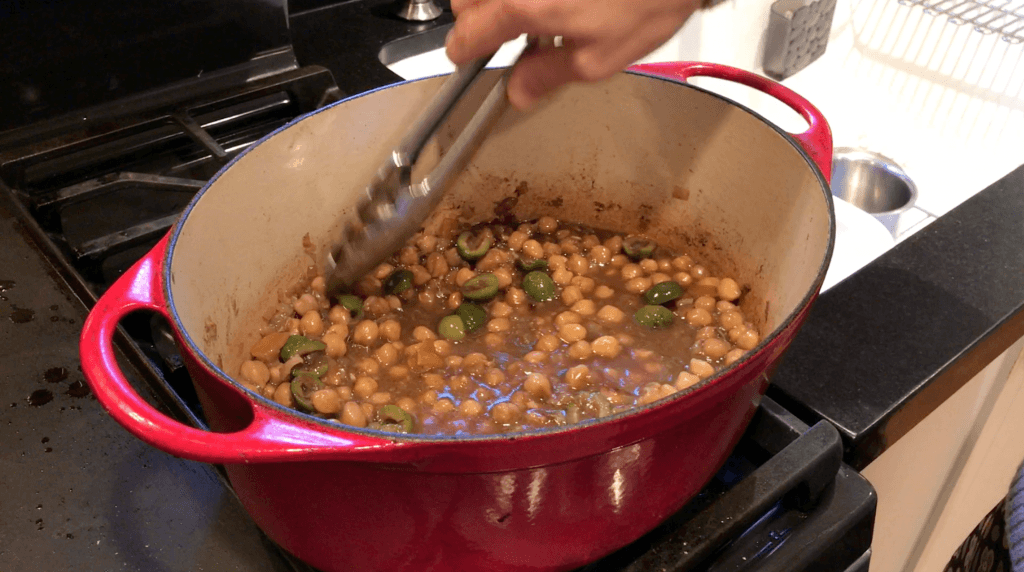 There are dozens of variations on the basics, leaving the technique open to interpretation and imagination. The ultimate hallmark of a braise is the comfort it brings, both while in the oven and at the table.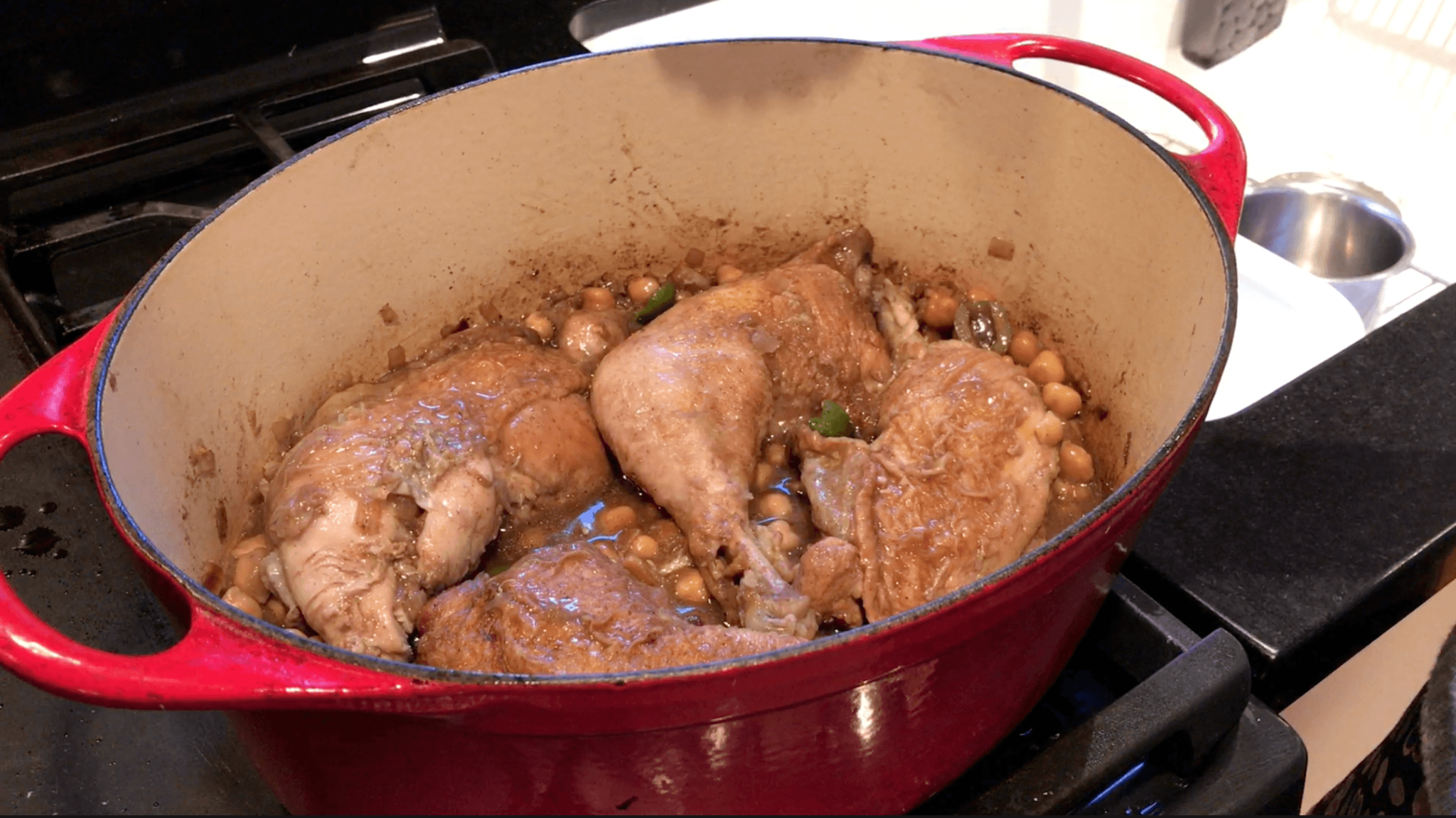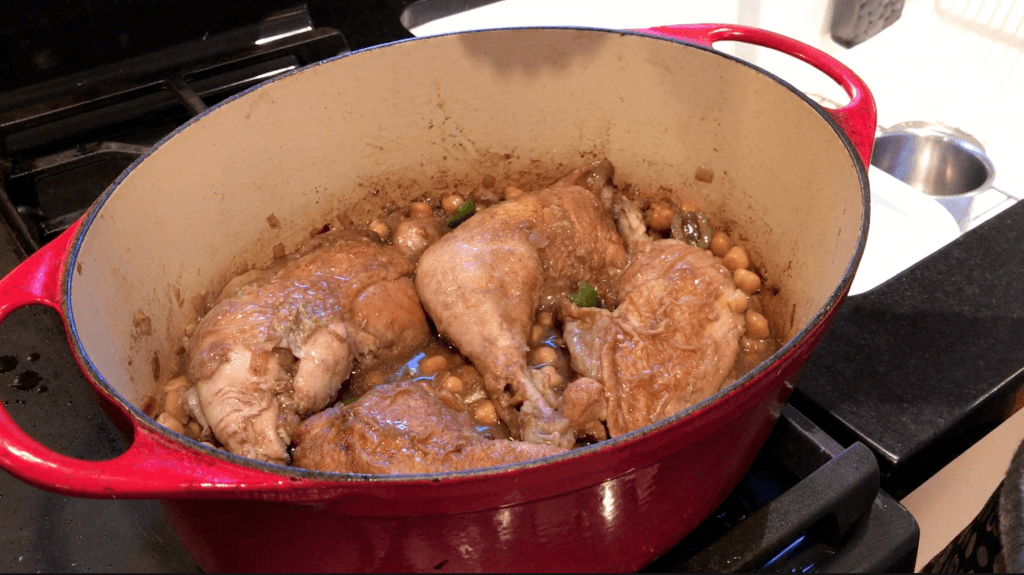 [/fusion_text][/fusion_builder_column][fusion_builder_column type="1_1″ layout="1_1″ background_position="left top" background_color="" border_size="" border_color="" border_style="solid" spacing="yes" background_image="" background_repeat="no-repeat" padding="" margin_top="0px" margin_bottom="0px" class="" id="" animation_type="" animation_speed="0.3″ animation_direction="left" hide_on_mobile="no" center_content="no" min_height="none" last="no" hover_type="none" link="" border_position="all" element_content=""][/fusion_builder_column][/fusion_builder_row][/fusion_builder_container]