Roasted green beans? You bet! Roasting is a great way to prepare big end-of-summer green beans. And combining them with pancetta, toasted nuts and blue cheese makes them a star attraction that, frankly, merits main-dish status. We also like these with brown rice and grilled chicken or fish. If you can't find pancetta (salt-cured Italian bacon), you can substitute regular bacon (with smokier results). (Head over to Facebook to watch Lia make this dish!)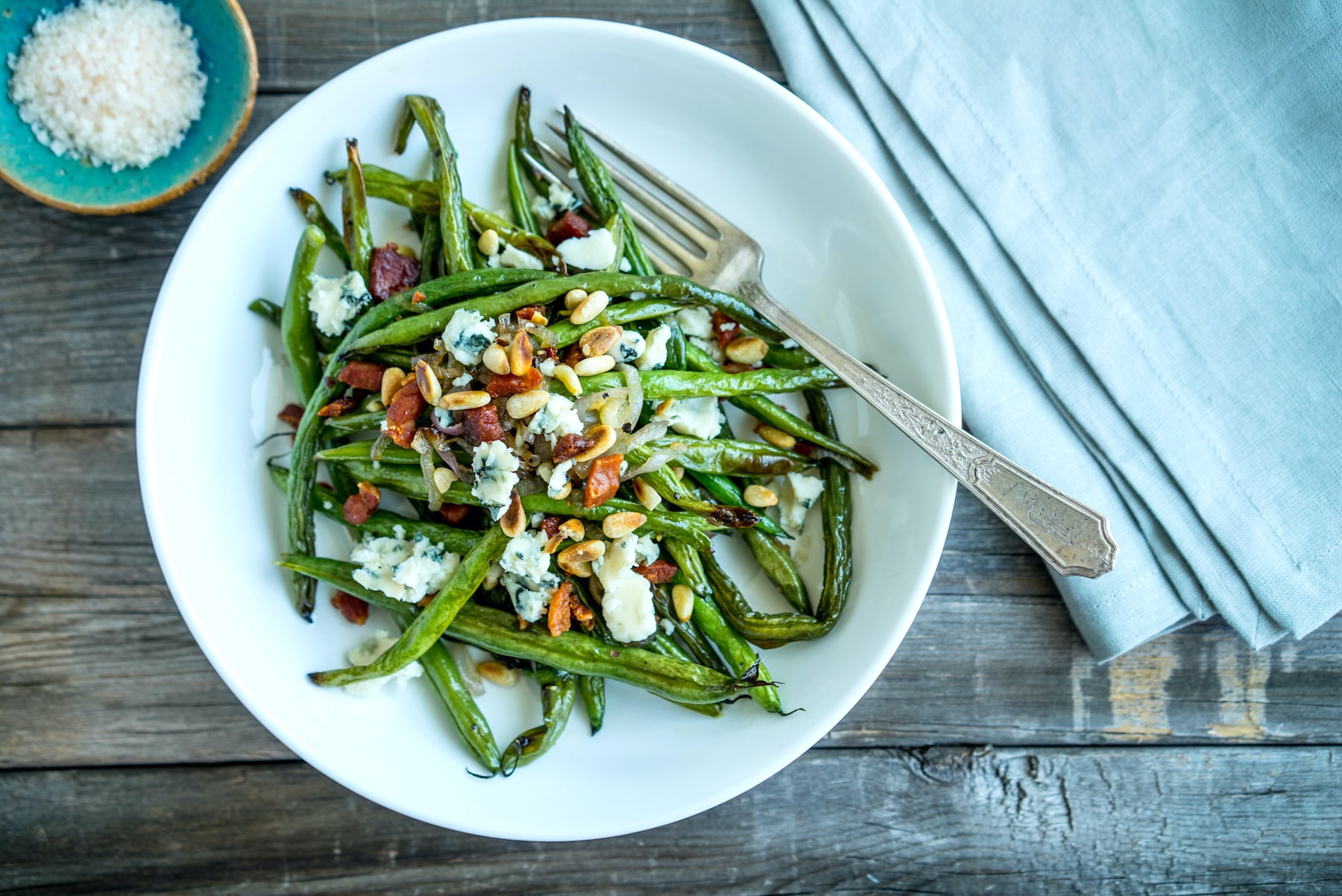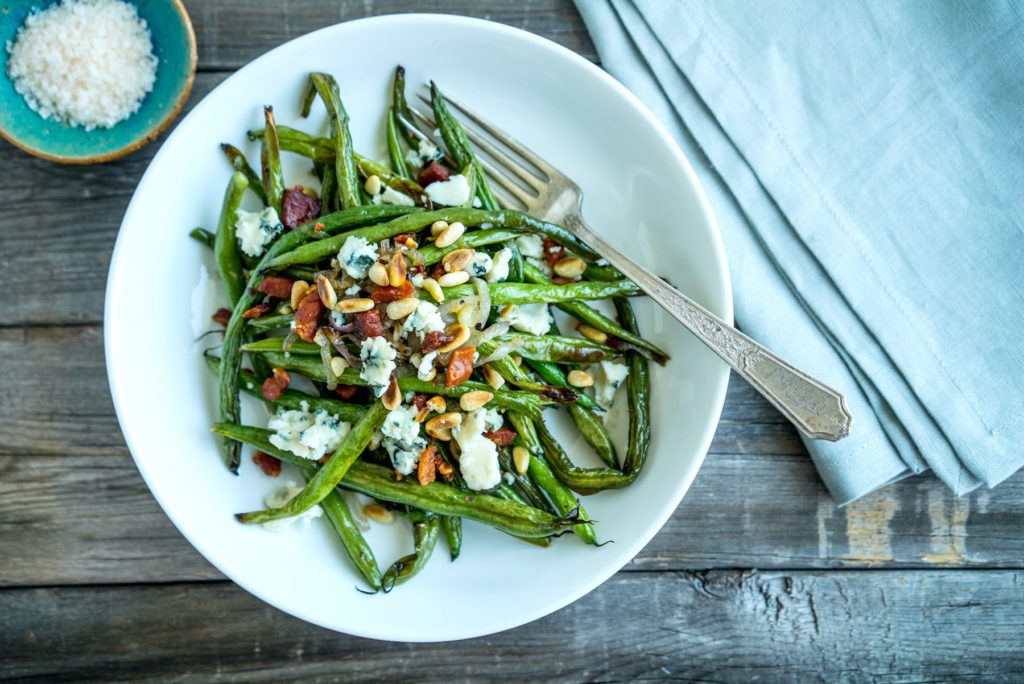 1½ pounds green beans, topped
5-6 shallots, thinly sliced
2 tablespoons olive oil
sea salt and freshly ground black pepper, to taste
2 ounces pancetta, chopped
½ cup nuts (walnuts, pine nuts or slivered almonds)
2 ounces blue cheese, crumbled
Preheat oven to 450°F.
Place green beans and shallots in a bowl. Drizzle with olive oil, and sprinkle with salt and pepper. Toss with your hands until everything is evenly coated. Add pancetta and toss again. Spread the mixture in an even layer on a sheet pan. Roast for 20-25 minutes or until tender, tossing occasionally.
While the green beans are roasting, toast the nuts in a saute pan over medium heat for 3-5 minutes or until golden.
Divide the green beans evenly among 6 plates. Top evenly with blue cheese and toasted nuts.
Serves 6
Prep time: 10 min  |  Cook time: 25 min