These simple, healthy snow peas have all the hallmarks of a stellar side dish—just a handful of ingredients, an easy technique and addictive flavor. It's the perfect example of how using a little bit of an "indulgence fat" — in this case butter — the right way can add multitude of flavor in a healthy way. It's great paired with our poached Lemon-Fennel Salmon.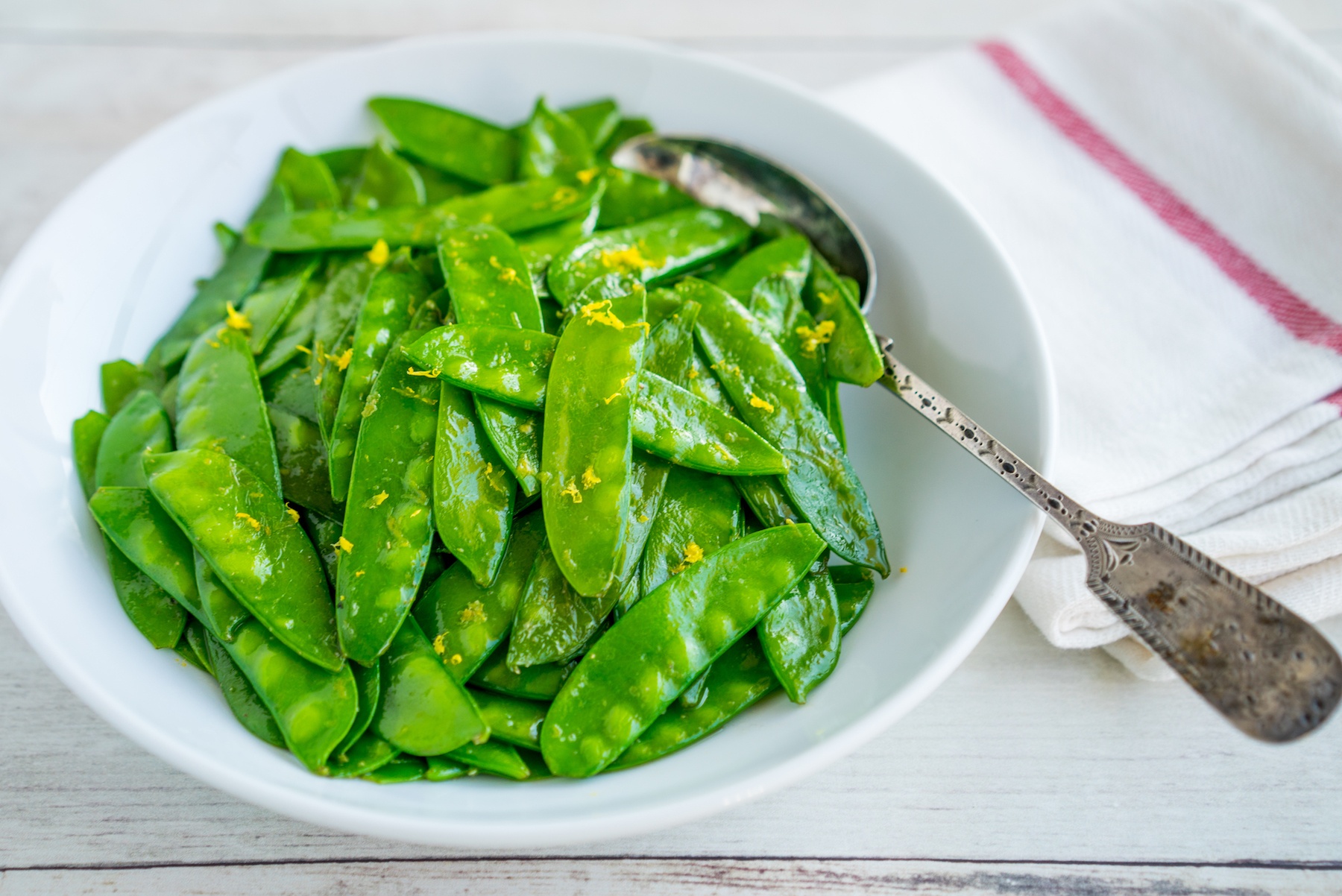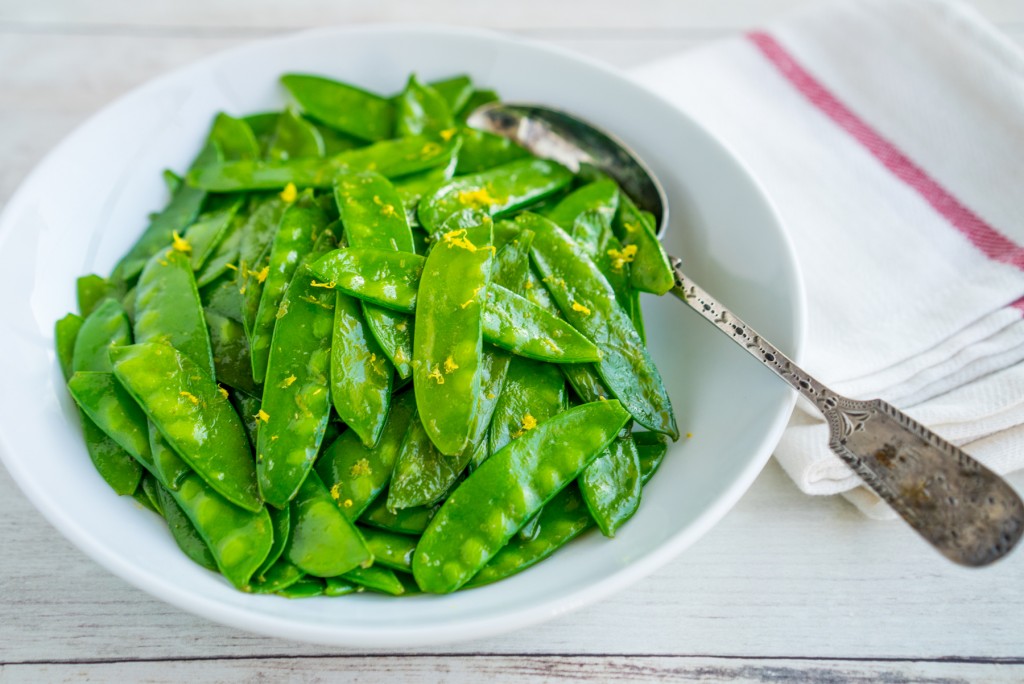 1 pound snow peas, trimmed
1 tablespoon unsalted butter
1/2 lemon, zested (about 1/2 teaspoon)
1/4 teaspoon sea salt
1/4 teaspoon ground coriander
Bring a large pot of salted water to a rolling boil. Set up a large bowl of ice water. Add snow peas to boiling water, and cook 1 minute, or until crisp-tender. Drain and transfer to ice water. Once snow peas are cool to the touch, drain, and pat them dry.
Wipe out pot, and heat over medium-high heat. Add butter, and cook 1-2 minutes, or until browned. Remove from heat. Add snow peas, tossing to coat. Sprinkle lemon zest, salt and coriander over snow peas and toss to combine.
Serves 4