There are many versions of sweet pepper confit, from Sicilian peperonata to Basque piperade. Summer vegetable confits, like this one are exceptionally versatile in the kitchen; the ultimate summer convenience food. Serve them on grilled bread as an appetizer or as a side dish with our Spice-Rubbed Skirt Steak or Pesto-Rubbed Butterflied Grilled Chicken.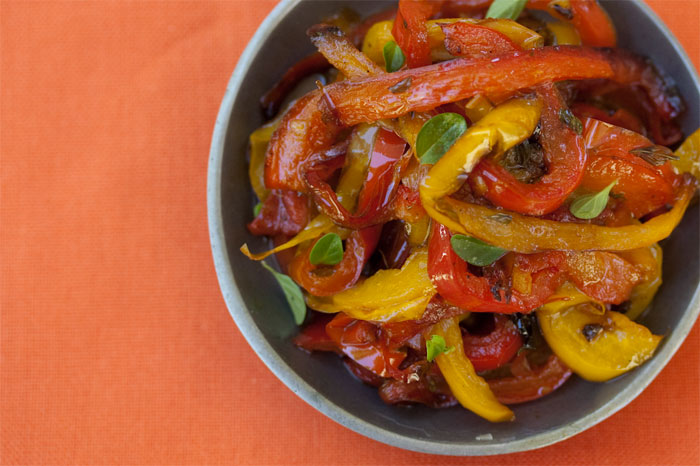 1/4 cup extra-virgin olive oil
4 cups red, yellow or orange bell pepper, stemmed, seeded and thinly sliced
5 cloves garlic, thinly sliced
2 tablespoons marjoram or thyme, finely chopped
sea salt and freshly ground pepper
Heat olive oil in a large sauté pan over medium-low heat. Add remaining ingredients and toss to coat.
Continue cooking for 25-30 minutes, tossing frequently, until peppers and garlic are super soft and slightly gilded.
Store, refrigerated, in a tightly sealed container for up to a week.
Makes 2 cups