Skirt steak is a great choice for a weeknight meat craving: It cooks up superfast and takes great to rubs. A few slices served with a plateful of veggies (like our Romaine Slaw) and whole grains (like our Herb-Flecked Bulgur) brings something traditionally thought of as a nutritional no-no (steak) into a more nourishing category. Make up a big batch of the spice rub to keep on hand for even faster dinners on the fly.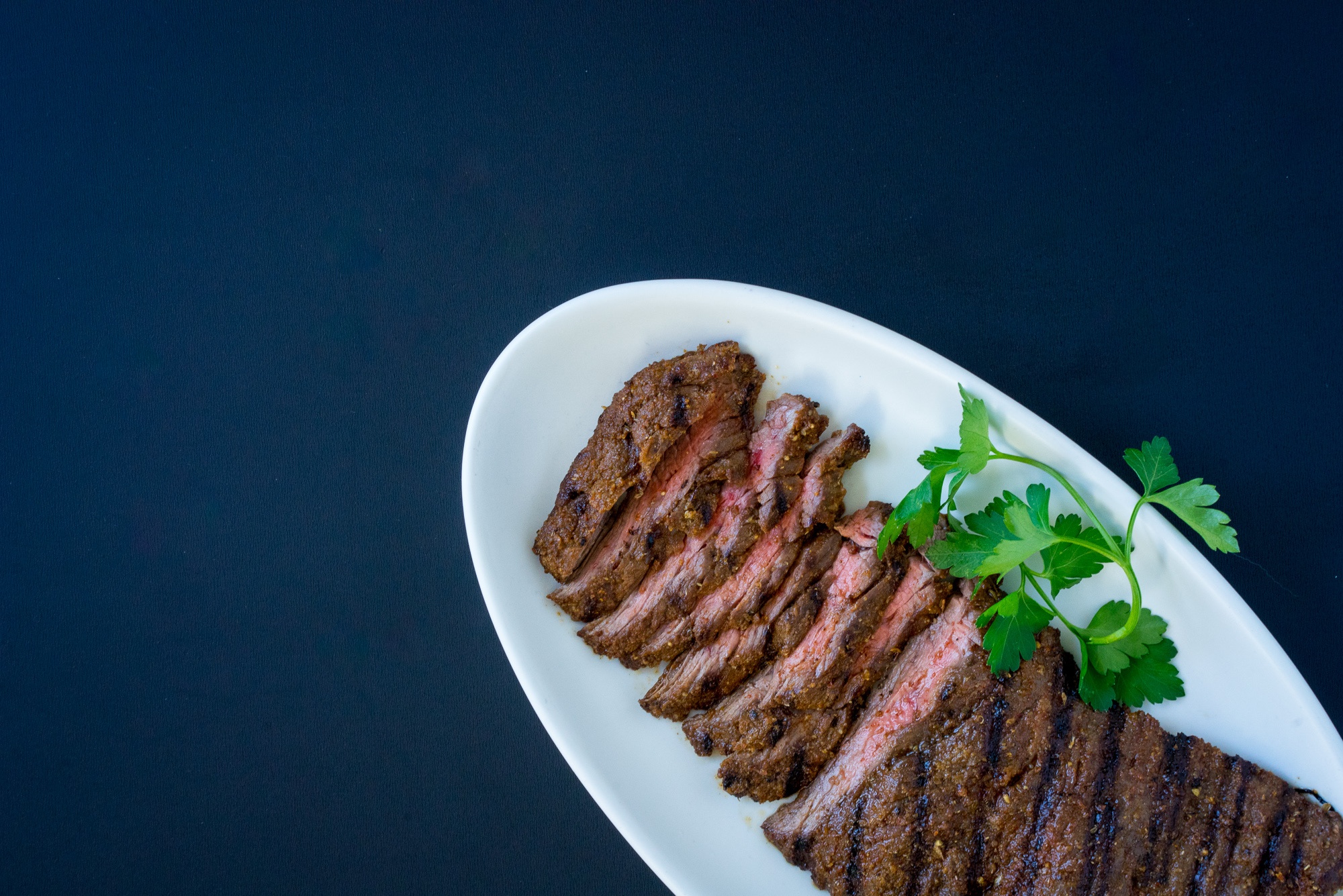 2 teaspoons coriander
2 teaspoons oregano
2 teaspoons paprika
1 teaspoon kosher salt
1 teaspoon cumin
1 teaspoon onion powder
Freshly ground black pepper, to taste
1-1/2 pounds skirt steak
Preheat grill to medium-high.
Mix coriander through pepper together in a small bowl. Rub all over steak.
Grill skirt steak for 3-5 minutes per side, until medium rare.
Let rest for 5 minutes, then slice thinly against the grain.
Notes
Cook time: 6-10 minutes
Serves 4-6