Granita is a super-simple summer dessert or appetizer that's simply a frozen mixture of water, sugar and other flavorings. I planted a lemon verbena in our garden right near our Adirondack chairs simply because I wanted to be bathed in its heady fragrance whenever I was chilling out. And then I made this granita and fell in love with the plant even more. If you don't have lemon verbena on hand, try lemon thyme or lemongrass, or just add the zest of another lemon.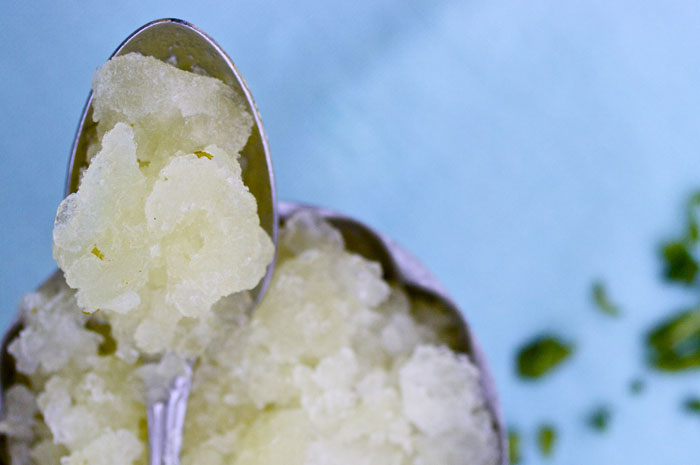 2 cups water
1/4 cup honey
1 tablespoon sugar
2 lemons, zested and juiced
1/4 cup lemon verbena leaves, muddled in a mortar and pestle
Bring water, honey and sugar to a boil. Turn off heat, stir in lemon juice, zest and verbena. Let steep for 30 minutes.
Strain liquid into a shallow baking pan and place in freezer. After an hour, scrape the mixture with the tines of an overturned fork. Freeze for another 30 minutes to an hour, scraping two or three more times, until the texture is nice and fluffy.
Notes
Prep Time: 60-90 minutes (includes chilling time)
Makes roughly 3 cups granita