This is one of my favorite "contorni"–the Italian word for side dish–and, thankfully, a super easy one to make at home. The dish is just fine with a bag of pre-washed arugula from the grocery story, but it's a show-stopper when made with just-picked arugula from the farmers market or your garden.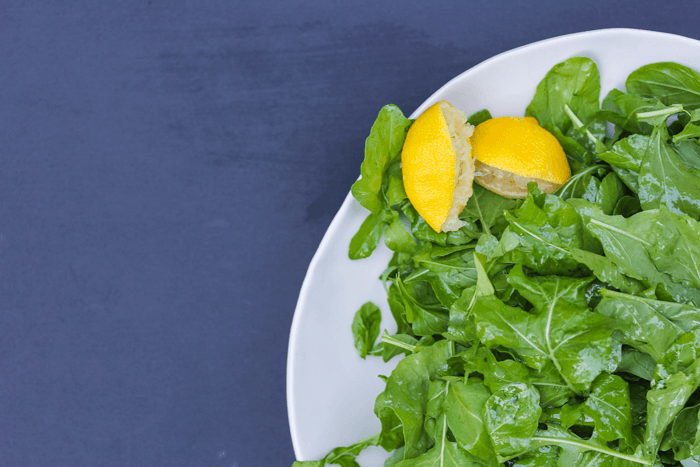 8 packed cups arugula
juice of 1 lemon
3 tablespoons extra virgin olive oil (use your best)
1 teaspoon balsamic vinegar
coarse sea salt, like Maldon, and freshly ground black pepper
Place the arugula in a large bowl and squeeze lemon over top. Toss to coat. Drizzle olive oil and vinegar over top, sprinkle with a bit of sea salt, and toss to coat again.
Top with additional sea salt and pepper to taste.
Serves 4