This ridiculously simple dish is a riff on Carnitas de Lia, another of an endless variation of "dry braises" you can make with your own mix of spices. I like to top bowls of Simple Udon Soup with a generous mound of shreds, or serve an Asian take on fajitas with scallion pancakes, plum sauce and griddled scallions.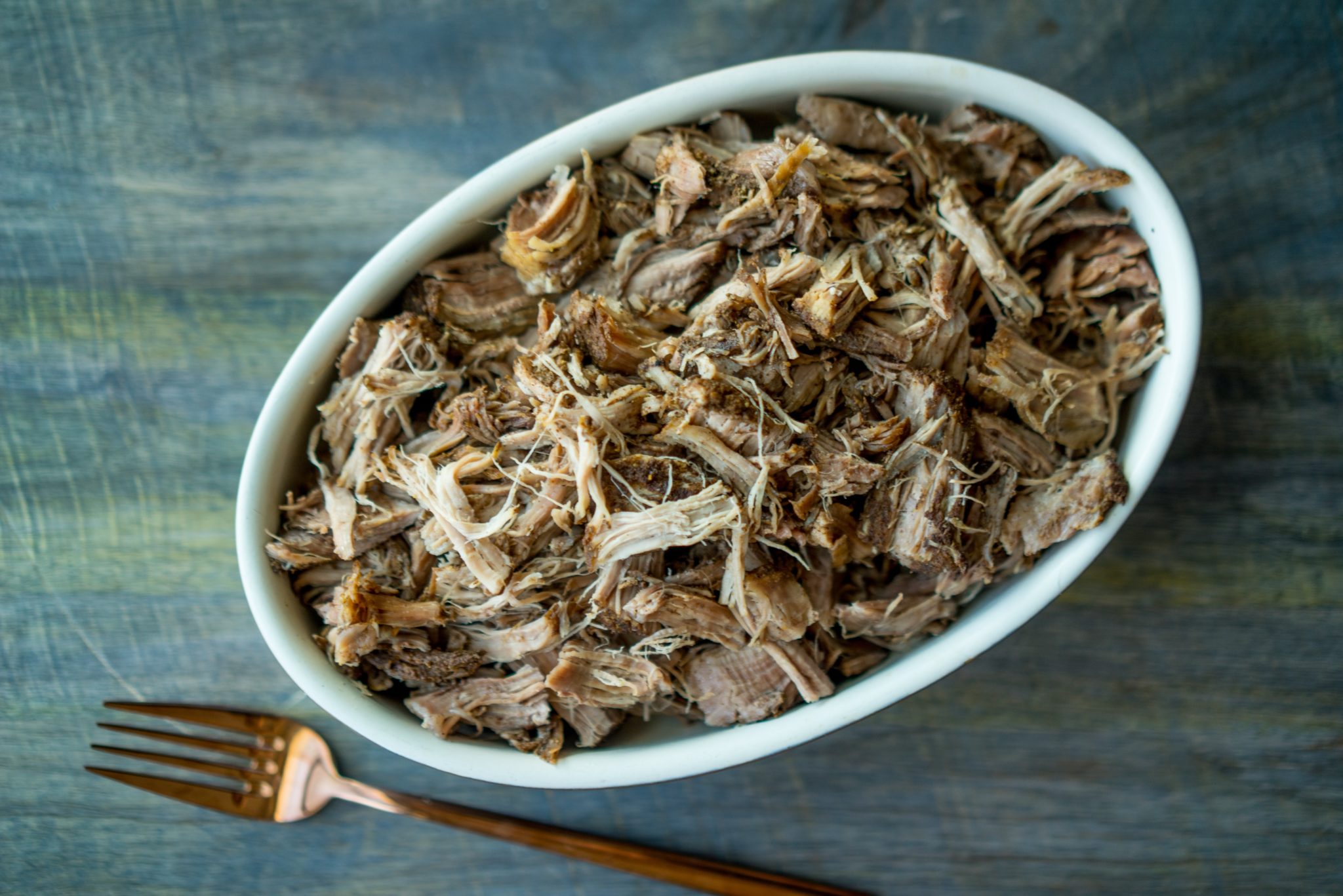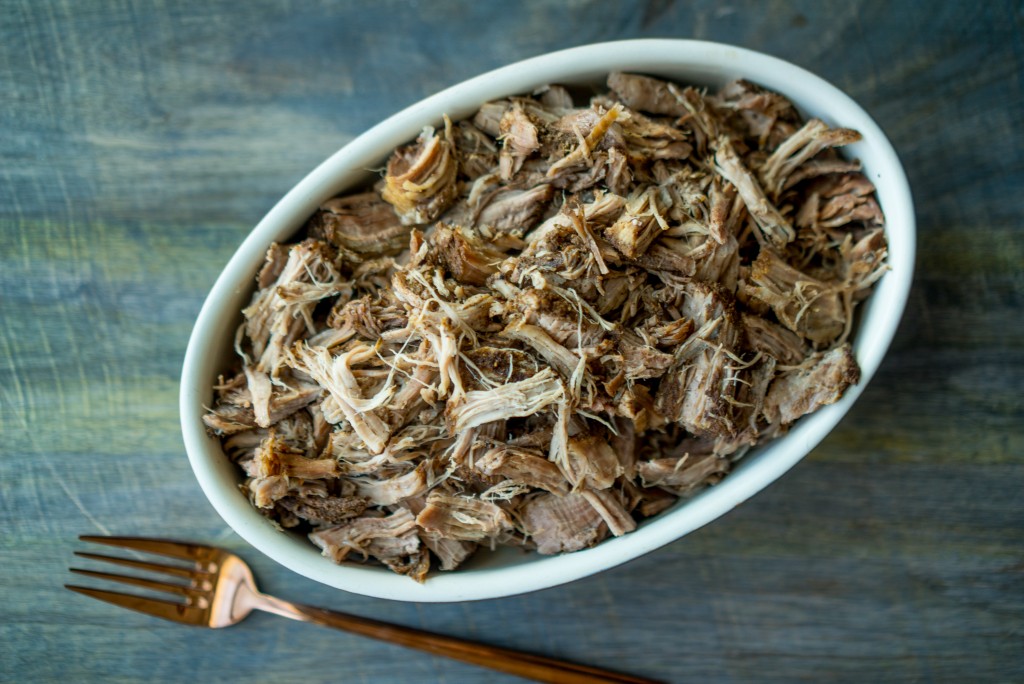 2-1/2 tablespoons Chinese five spice powder
1 tablespoon coriander
½ to 1 teaspoon ground Szechwan pepper
2 tablespoons kosher salt
3–4 pound boneless pork shoulder roast
Preheat oven to 275°F
. Mix together spices and salt in a small bowl. Take pork out of its netting and rub the spice mixture all over, getting it into the nooks and crannies.
Place pork in a Dutch oven, cover and bake for 3–1/2 to 4 hours, until pork falls apart with the touch of a fork.
Serves 12
Note: If you'd like to crisp up either medium-sized chunks or fully-shredded meat, saute in a bit of the pork fat or canola oil.