Delicata is similar to acorn squash, in that its peel is tender enough to eat after roasting. This recipe is deceptively simple … yet the ample amount of thyme really sets off the earthy notes of the squash in a beautiful way.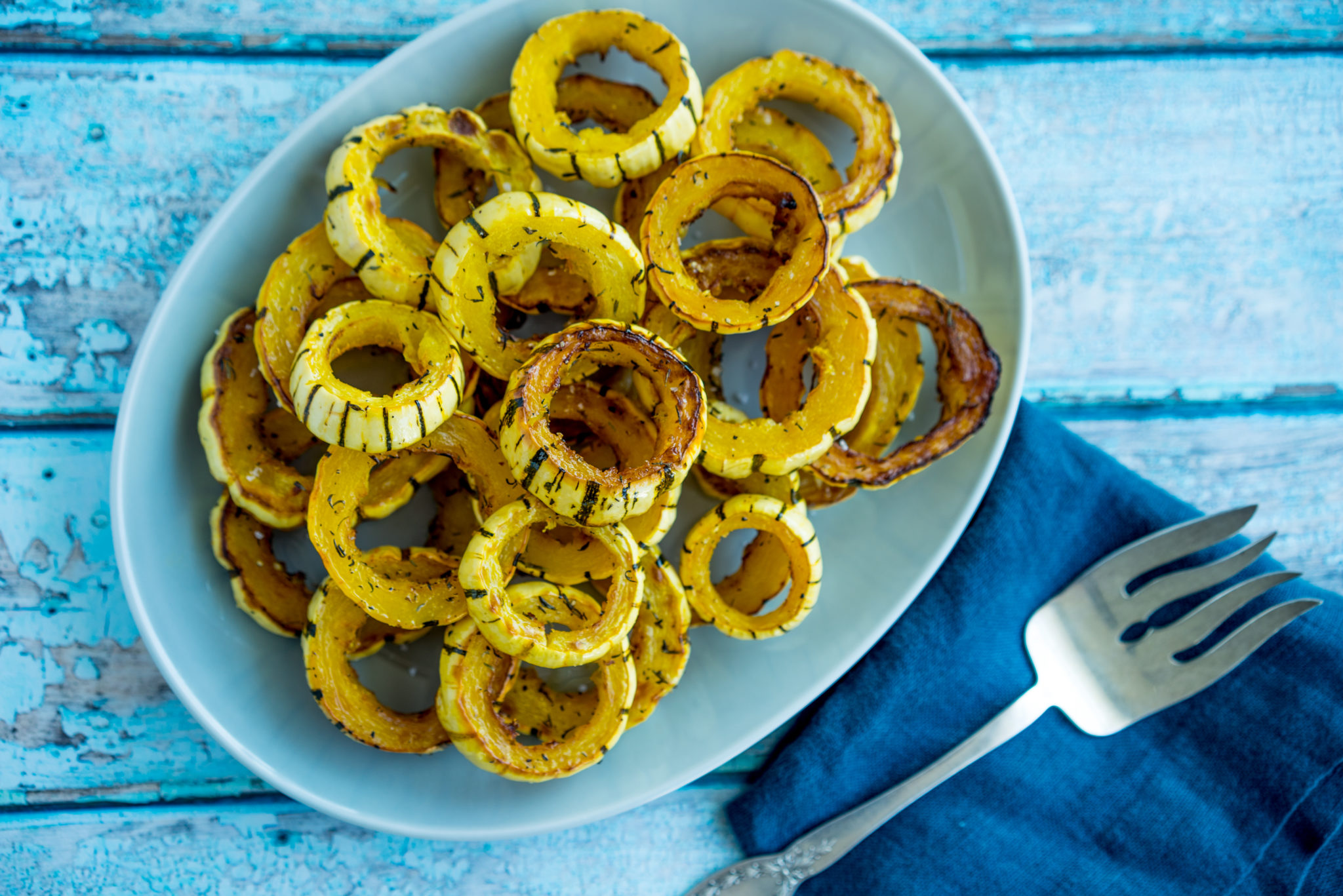 3 delicata squash
3 tablespoons extra virgin olive oil
2 tablespoons fresh thyme, minced
sea salt and freshly ground black pepper, to taste
Preheat oven to 425°F.
Trim both ends from each squash. Using a long, thin knife, scrape seeds from the cavity. Cut squash into ½-inch-thick rings, discarding any stray seeds. Combine squash, oil, thyme, salt and pepper in a large bowl, tossing to coat thoroughly. Spread squash in a single layer on a rimmed baking sheet. Drizzle with any oil mixture left behind in the bowl. Roast 20-25 minutes, or until tender, turning halfway through.
Serves 4