I'll just warn you up front. You are definitely going to want to double this acorn squash recipe. It's so good you can't help nibbling it fresh out of the oven … and then when it's in the fridge … and then … see, I told you. For more of this deliciousness, sign up for Cook the Seasons, my revolutionary meal-planning program that puts seasonal vegetables at the center of the plate.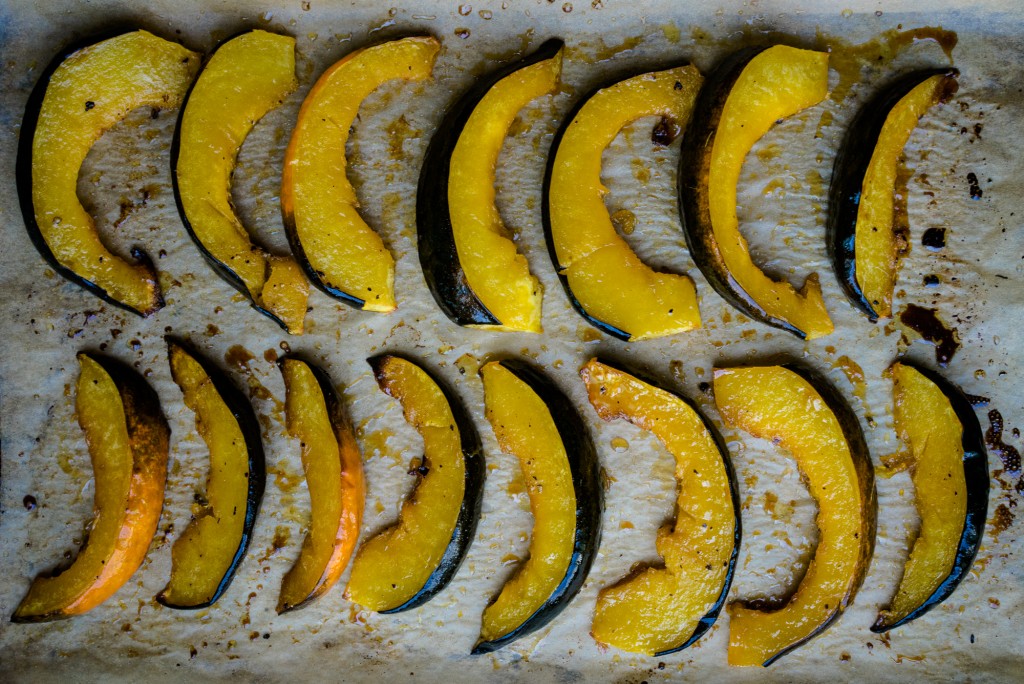 1 large (2 pound) acorn squash, halved lengthwise, seeded and cut into 1-inch wedges (yep, leave the skin on!)
1 tablespoon extra-virgin olive oil
Sea salt and freshly ground black pepper, to taste
2 tablespoons melted butter
2 tablespoons maple syrup
Preheat oven to 400°F.
Toss squash with oil and season with salt and pepper. Arrange in a single layer on a baking sheet, lined with parchment paper or foil. Roast 25 minutes, turning halfway through.
Combine butter and syrup. Brush over squash and bake 5 minutes. Carefully flip wedges over, brush with butter and syrup. Bake another 5 minutes.
Serves 4