This udon soup is simple, satisfying and comes together in about 20 minutes from broth to bowl. Mix it up as much as you like–sub spinach for the bok choy, toss in some shrimp, or add any type of roasted meat you might have on hand.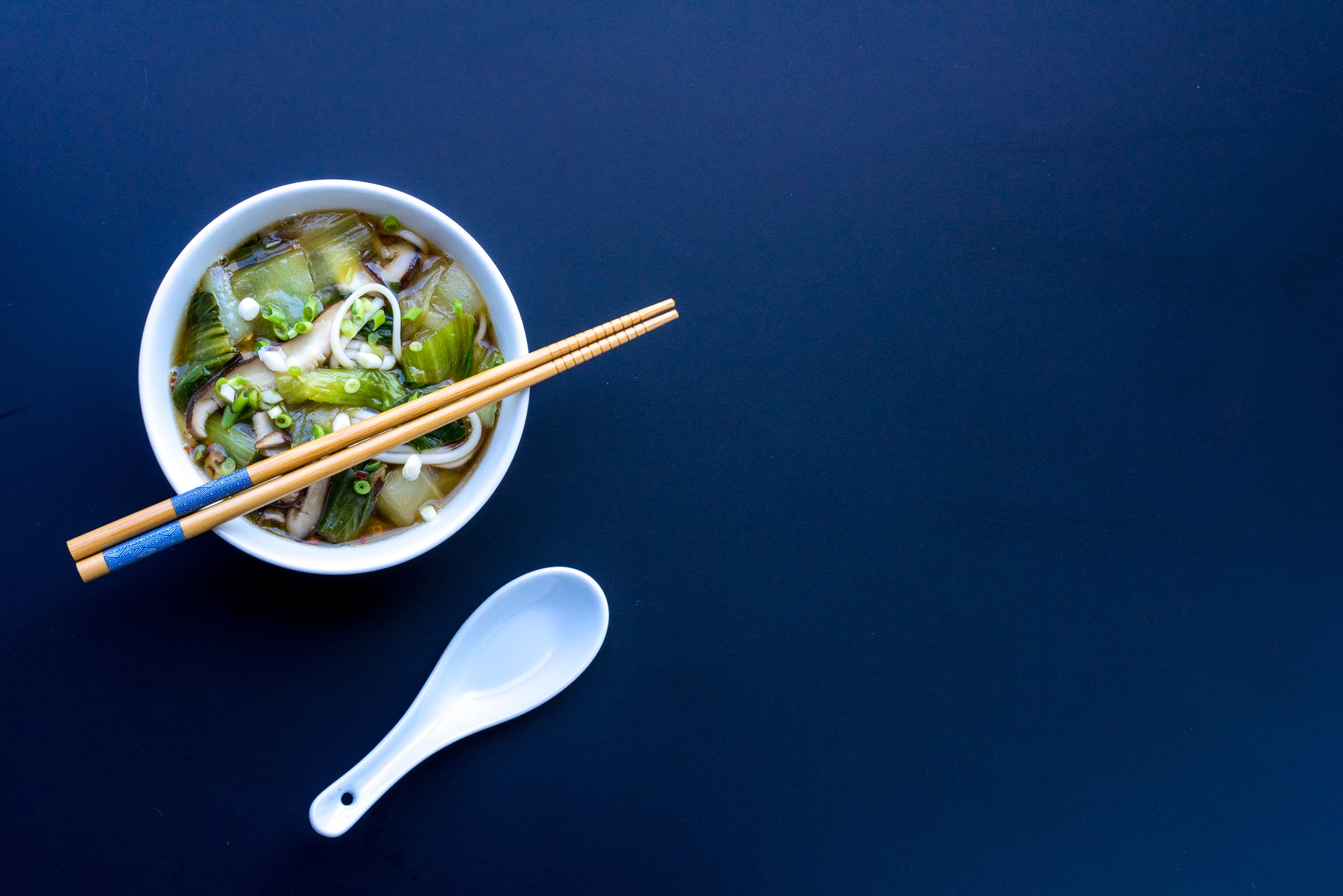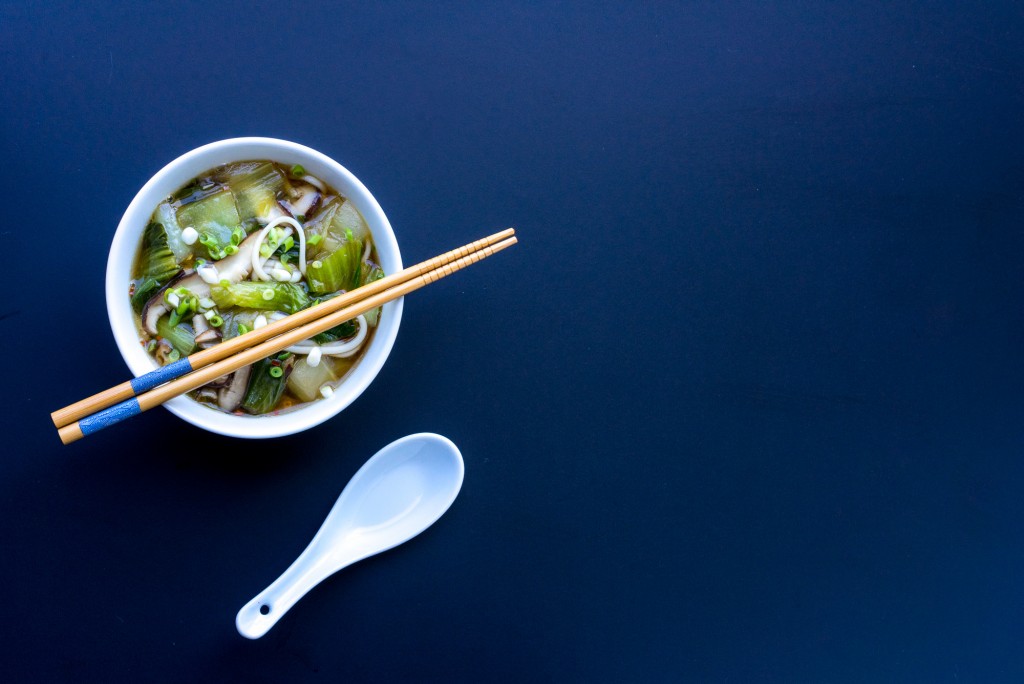 1 tablespoon peanut oil
½ pound shiitake mushrooms, sliced
1 tablespoon minced ginger
3 cloves garlic, minced
3 cups baby bok choy (about 3 heads), cleaned and sliced (keep the stems separate from the leaves)
2 cups roasted chicken or meat, shredded (optional)
6 cups dashi
2 tablespoons soy sauce
2 tablespoons mirin*
6 ounces dried udon noodles, cooked according to package directions and drained
¼ cup scallions, thinly sliced
Heat peanut oil in a medium pot over medium-high heat and sauté shiitakes and ginger for 4 minutes, until mushrooms are golden brown. Add garlic and bok choy stems, and continue cooking another 2 minutes. Stir in remaining greens and any meat.
Pour dashi into the pot;  stir in soy sauce and mirin. Bring to a boil. Divide the noodles between 4 bowls and ladle the soup on top. Sprinkle with scallions and serve.
Serves 4
* Mirin is a sweet rice wine. If you can't find it, substitute 1 tablespoon white wine vinegar and 1 tablespoon sugar.