Chicken paillards are really just pounded-thin chicken breasts. They work great on the grill because they cook up quickly and evenly. These get an added punch of flavor from a quick paste applied before grilling.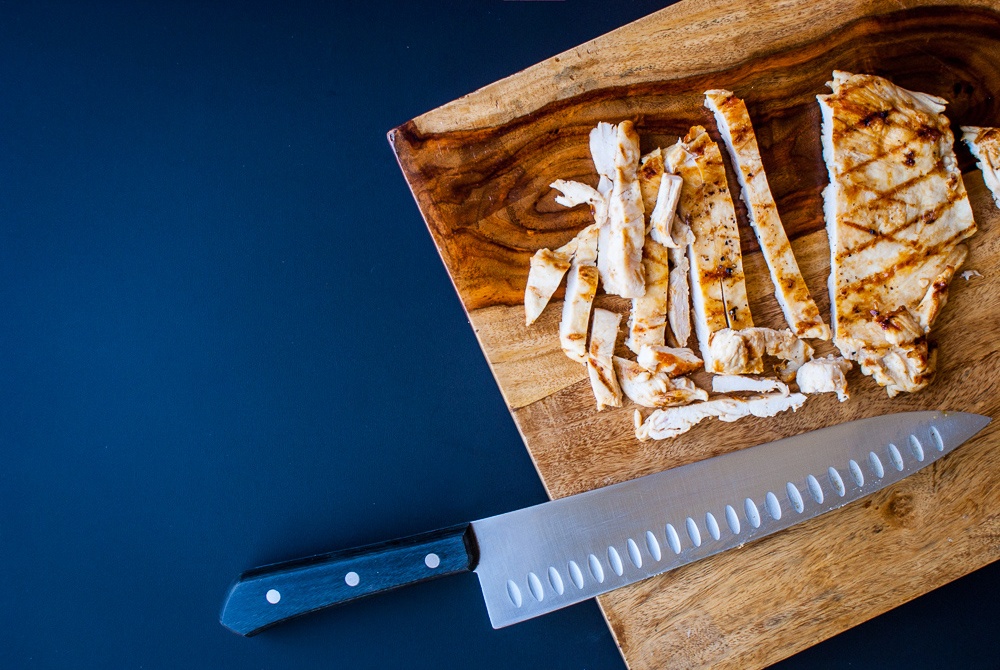 4 boneless chicken breast halves
2 cloves garlic, smashed
sea salt, to taste
1/4 teaspoon ground cumin
1/2 teaspoon ground coriander
1 tablespoon extra virgin olive oil
Place a chicken breast half between two sheets of wax or parchment paper and pound with a heavy pot or a foil-covered brick until an even thickness of 1/2 inch. Repeat with remaining chicken breasts and place in a shallow pan.
Pound together garlic with a pinch of salt to make a paste and mix in cumin, coriander and olive oil. Cover paillards in mixture and marinate at least 10 minutes and up to overnight.
Heat grill to medium high. Place paillards over direct heat and grill for 2-3 minutes per side, until just cooked through.
Serves 4