Avocado toast will never be just a passing fad to us. You can riff on this any number of ways — use lime juice instead of lemon, use another sort of nut, or even just fresh tomatoes instead of slow-cooked. Whatever way you choose, these are perfect paired with a salad as a light lunch or dinner. You also could spin this into an appetizer on sliced and toasted baguette.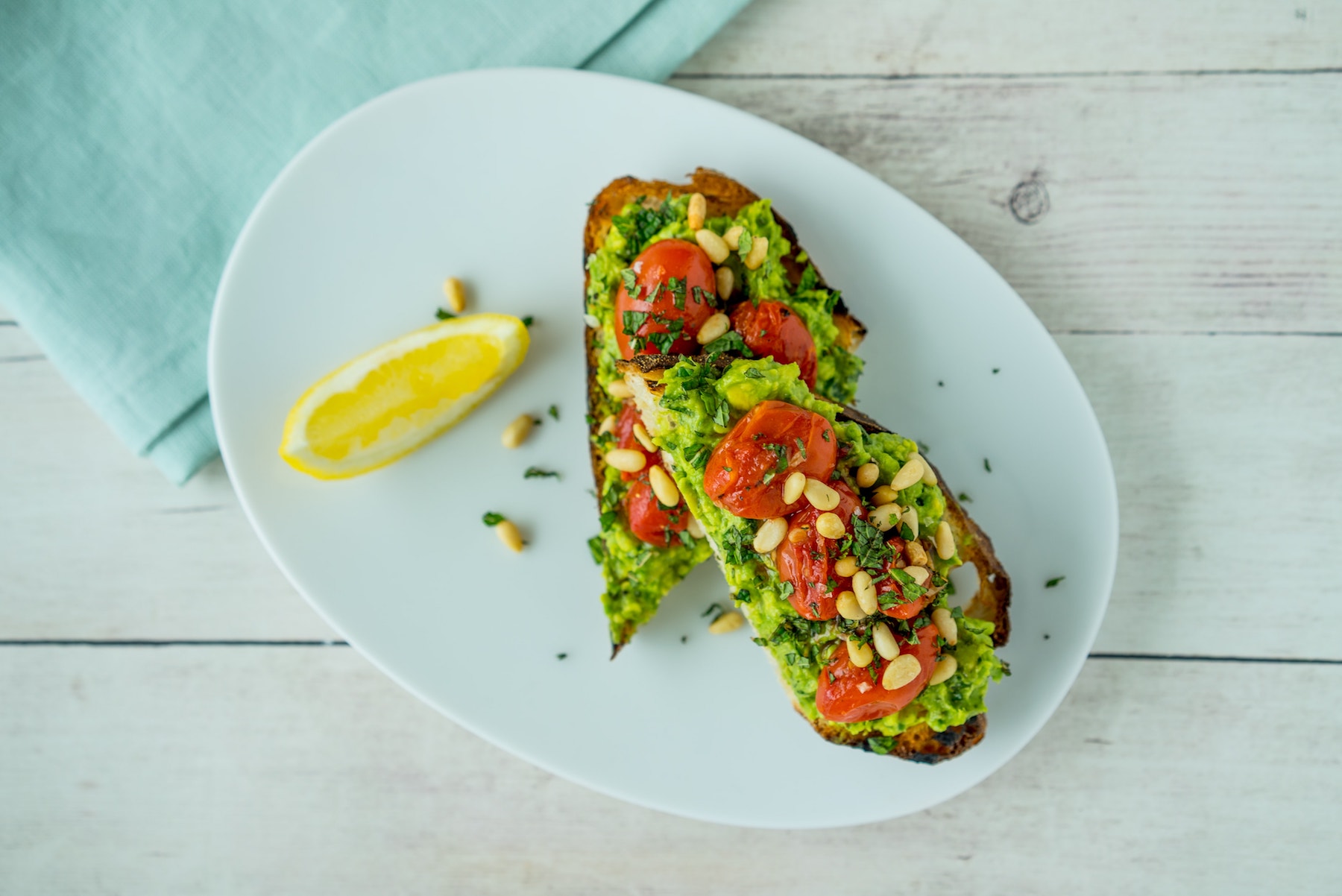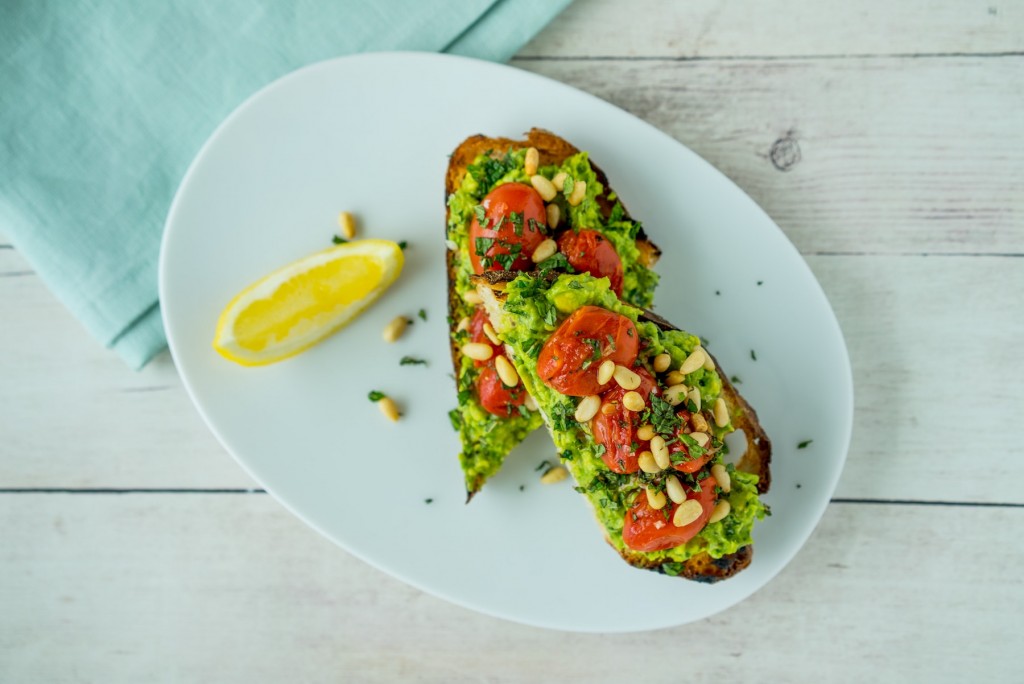 4 slices rustic, whole grain bread
3 cloves garlic
2 avocados, pitted
1 serrano pepper, minced
1 lemon
sea salt and freshly ground black pepper, to taste
2 tablespoons fresh mint, minced, divided
1/2 recipe Slow-Cooked Burst Cherry Tomatoes (about 1 cup)
flake sea salt (optional)
3 tablespoons pine nuts, toasted
Heat grill to medium-high. Grill bread over direct heat 1-2 minutes per side, or just until starting to char on the edges. Remove from heat. Cut 1 garlic clove in half. Rub both sides of each bread slice with the cut side of the garlic clove. (Not in the mood to fire up the grill? You can toast the bread instead.)
Scoop avocado into a medium bowl, and mash with a fork. Grate remaining 2 garlic cloves and add to avocado, along with the serrano, juice of ½ lemon, salt and pepper. Fold in 1½ tablespoons of mint.
Lay bread on a work surface. Top evenly with avocado mixture and tomatoes. Sprinkle with flake sea salt, if desired. Garnish with pine nuts and remaining mint. Cut remaining half of lemon into wedges, and serve with toasts.
Serves 4
Prep time: 10 minutes
Cook time: 5 minutes