This is my secret weapon dish for all who say they don't like cauliflower. High-heat roasting encases the florets in a savory crispness while turning the insides creamy and even a touch sweet … enough to win over the most ardent naysayers. I call this a "fauxaioli" because it's essentially a gussied-up, lightened-up store-bought mayonnaise, but it's one I turn to again and again when time is short. This whole recipe, as a matter of fact, came about after having cauliflower in a fritto misto in Italy. I wanted to replicate the effect–crunchy, creamy, salty, sweet and pungent–without the hassle (or calories) of a full-blown fried affair with homemade aioli. And, based on the raves this dish has received (I'll often serve it as an hors d'oeuvres with a jar of toothpicks nearby), I'd have to claim success.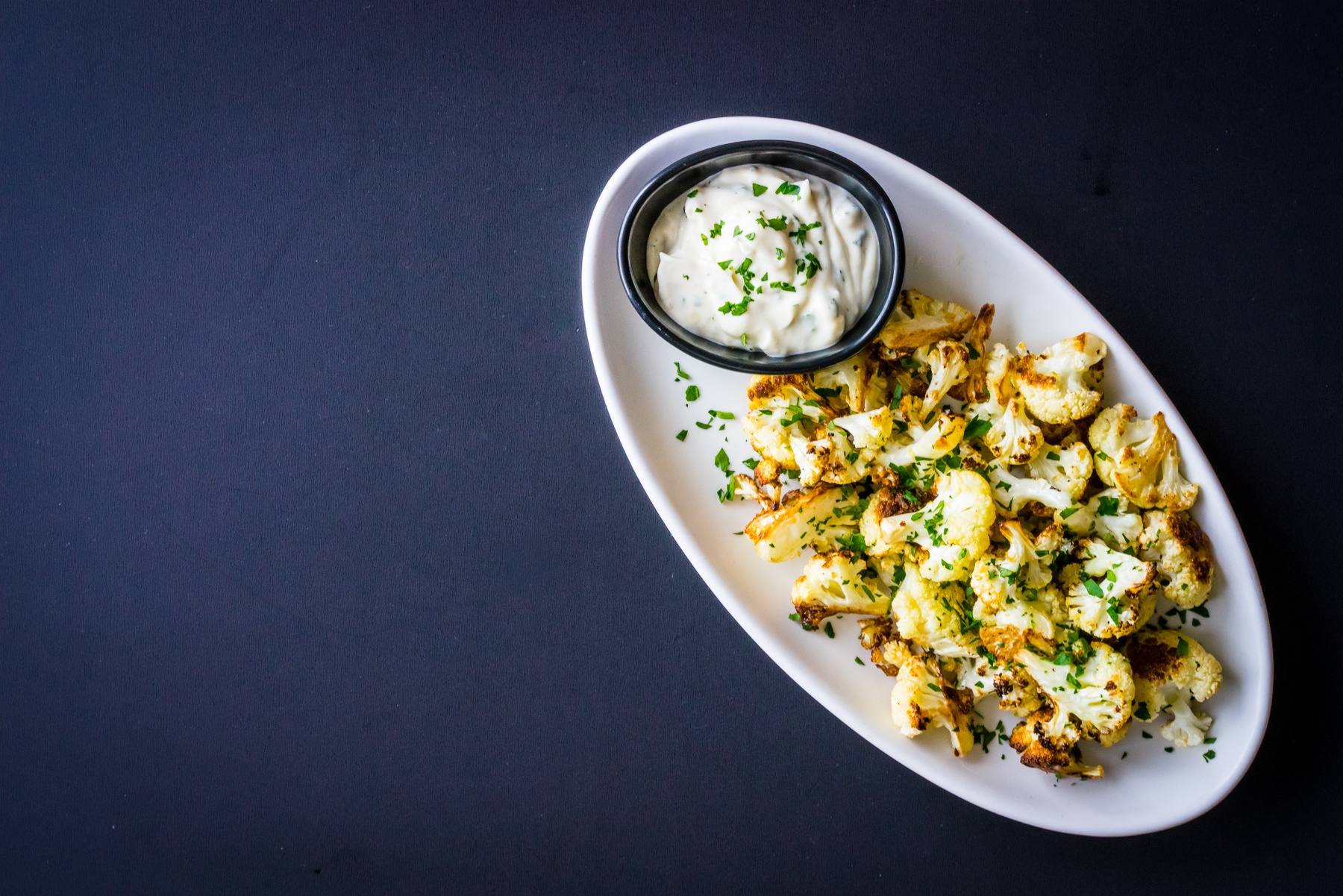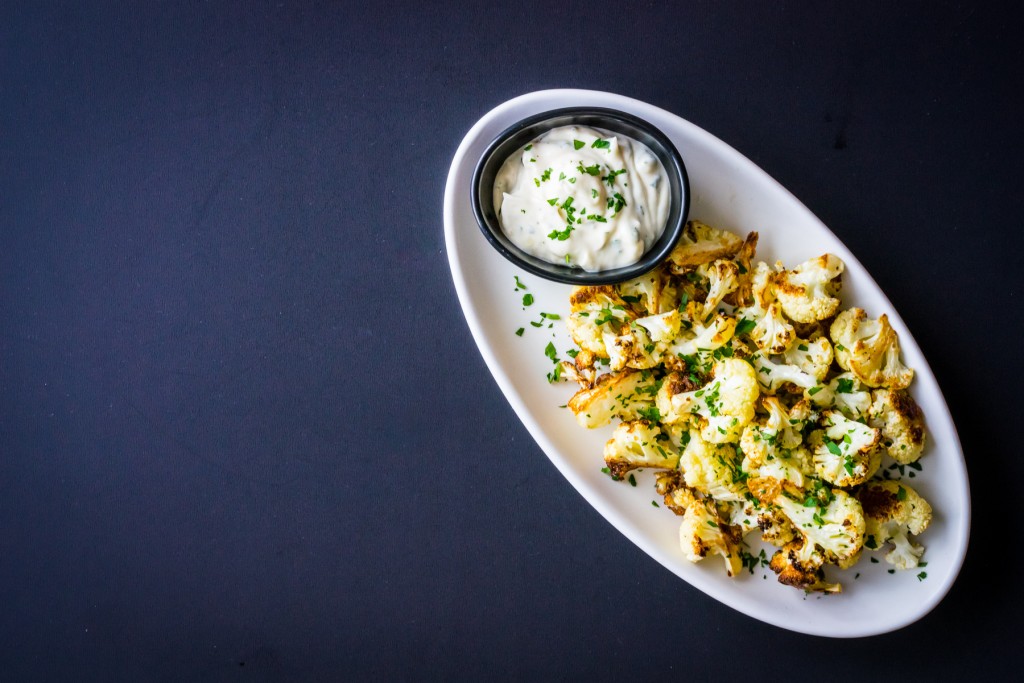 1 head cauliflower, cut into small, bite-sized pieces
2 tablespoons extra-virgin olive oil
Sea salt and freshly ground pepper
1 clove garlic, smashed and peeled
2 tablespoons mayonnaise
2 tablespoons light mayonnaise
1 tablespoon freshly squeezed Meyer lemon juice (or regular lemon)
2 teaspoons finely chopped parsley
Preheat oven to 450 degrees F.
In a large bowl, toss cauliflower with olive oil and a sprinkle of salt and pepper. Spread in a single layer on a cookie sheet and roast for 25 minutes, turning often after the first 10 minutes.
While cauliflower is roasting, mash the garlic to a paste with a pinch of salt in a mortar and pestle, and stir in mayonnaise, light mayonnaise and lemon juice. Scoop into a serving bowl and sprinkle with about a half-teaspoon of the parsley.
Transfer cauliflower to a serving platter and scatter the remaining parsley over top. Serve with fauxaioli.
Serves 4