Swiss chard is a quick-cooking green that's also tender enough to enjoy raw, which makes this a refreshing — and super quick and easy — side or stand-alone salad.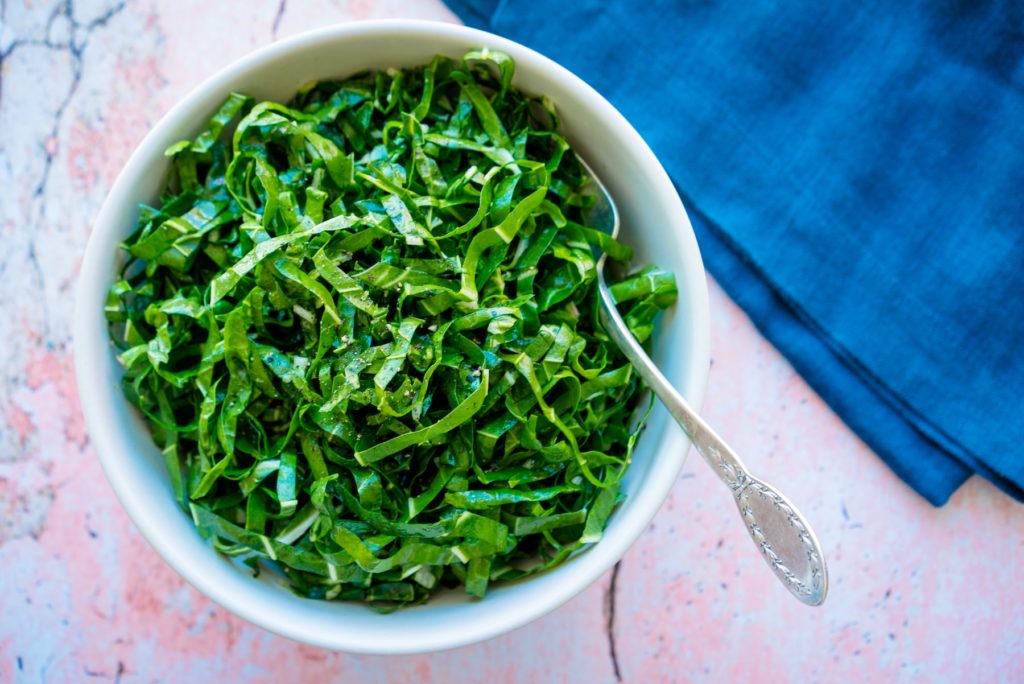 1 bunch Swiss chard (about 1 pound)
2 tablespoons extra virgin olive oil
2 tablespoons lemon juice
1 teaspoon fish sauce (or soy sauce)
2 cloves garlic, grated
freshly ground black pepper, to taste
Zip the leaves off the chard stems. Wash the leaves thoroughly. Working with 2-3 leaves at a time, roll them up like a cigar and slice them very thinly (as in a chiffonade).
Whisk together the olive oil and remaining ingredients in a salad bowl. Add the chard, tossing to coat. Serve immediately.
Serves 4