Broccolini is a hybrid of broccoli and kai-lan, with longer, thinner stalks and smaller, looser florets than regular broccoli. You can find it in most Asian markets and many supermarkets (where it may be labeled "brocolette" or "baby broccoli"). If you can't find it, regular broccoli also works well. (See Variations below for cooking time.)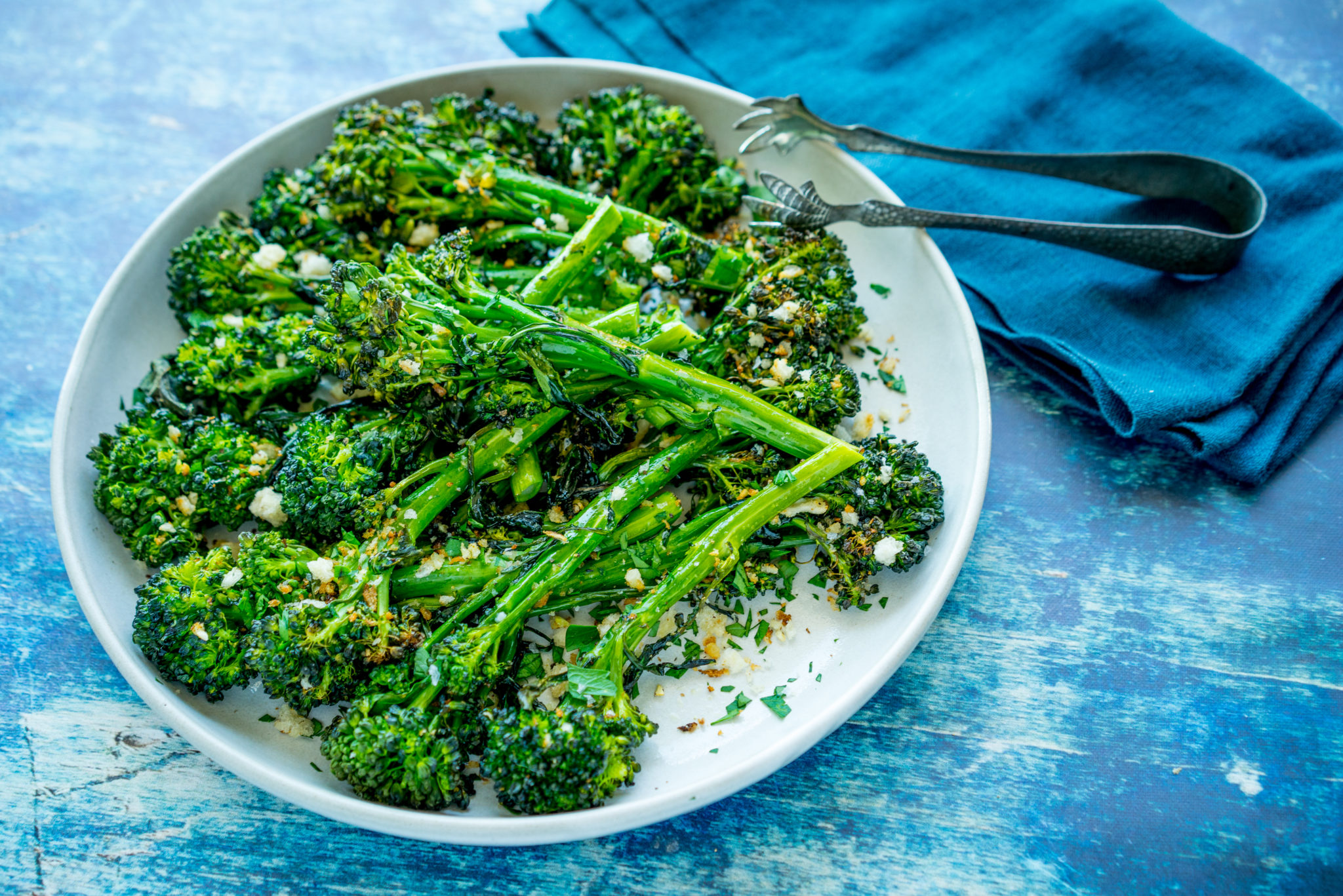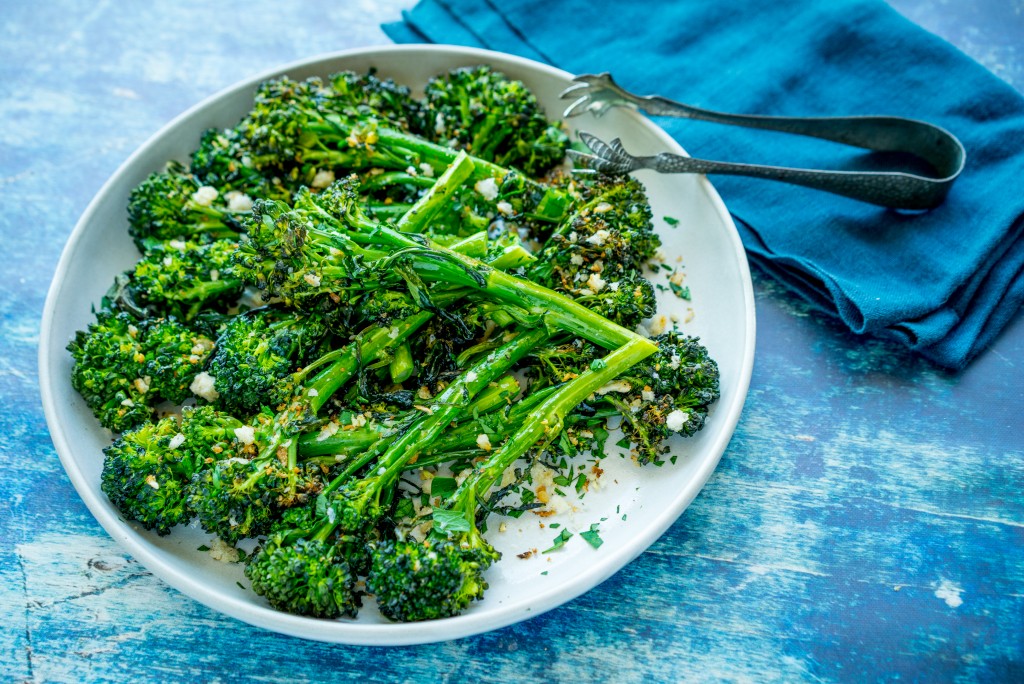 2 tablespoons extra virgin olive oil, divided
1/4 cup bread crumbs, fresh and coarse
1 clove garlic, minced
sea salt and freshly ground black pepper, to taste
1 pound broccolini
1 tablespoon flat-leaf parsley, finely chopped
flake sea salt (for garnish)
Preheat oven to 425°F.
Heat 1 tablespoon oil in a heavy skillet over medium heat. Add breadcrumbs, garlic, and a pinch of salt and pepper, tossing to coat. Cook 2 minutes, or until crumbs are golden, stirring frequently. Remove from heat, and set aside.
Place broccolini in a roasting pan or on a sheet pan. Drizzle with remaining 1 tablespoon oil, and sprinkle with salt and pepper. Toss to coat, and spread in a single layer. Roast 6 minutes, turn broccolini, and roast 5 minutes. Sprinkle with breadcrumbs, and roast 1-2 minutes, or until crisp-tender and browned in spots. Sprinkle with parsley and flake sea salt.
Variations: Can't find broccolini? Substitute regular broccoli, cut into florets, and roast 20-25 minutes.