This is a simple dish to put together but yields stunning results. We've used a mix of lemon, tangerine and blood orange here, but you can use any mix of citrus you like—navel oranges, Meyer lemons, etc.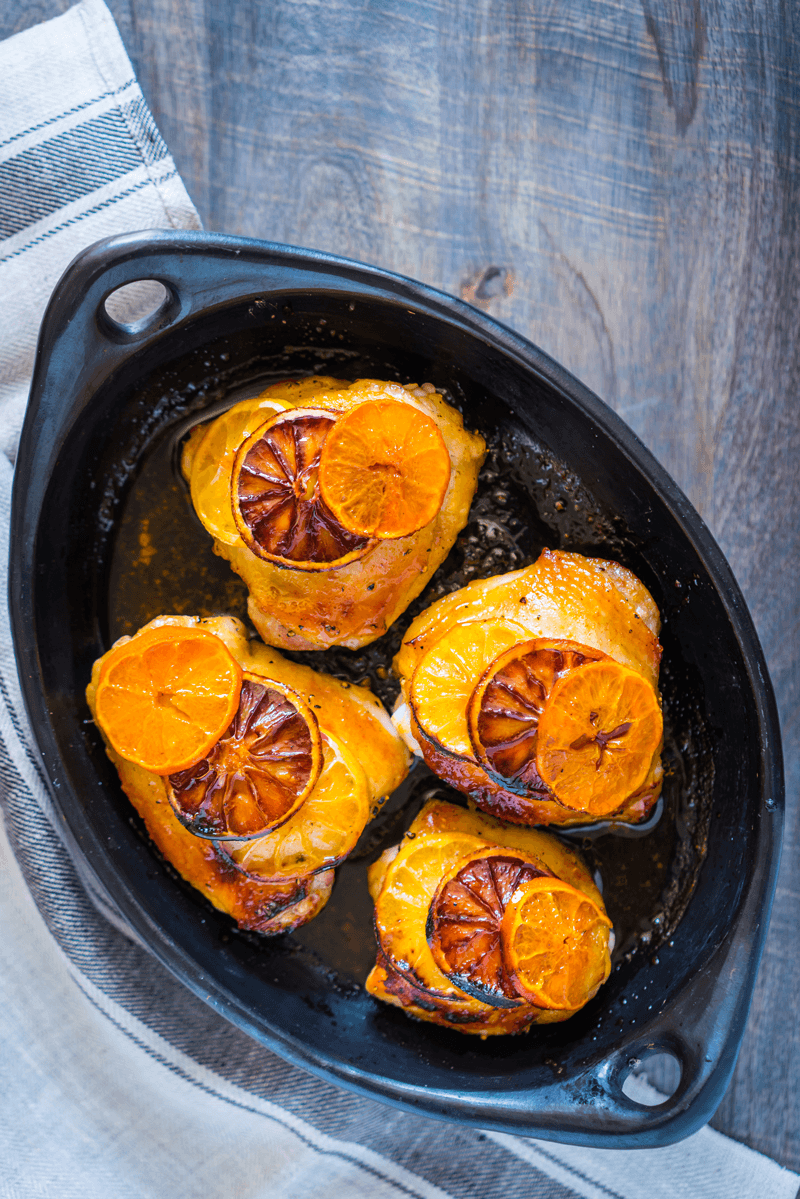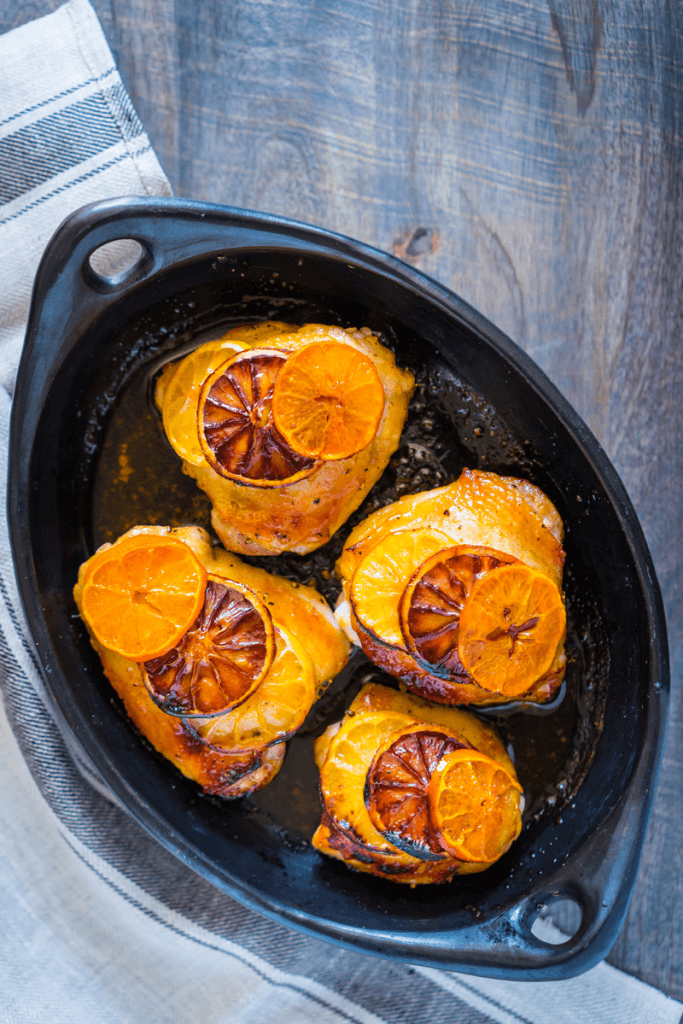 sea salt and freshly ground black pepper, to taste
3 tablespoons extra virgin olive oil
2 tablespoons honey
1/2 teaspoon paprika
1 lemon, sliced
1 tangerine, sliced
1 blood orange, sliced
8 bone-in chicken thighs, skin on
Preheat oven to 400°F.
Combine salt and pepper in a small ramekin (so you don't get your pepper mill all "chicken-y"). Whisk together oil, honey and paprika in a small saucepan over low heat. Let it warm up so the honey liquefies and incorporates with the oil, stirring occasionally.
While the honey mixture warms, trim excess fat from chicken. Sprinkle chicken generously with salt and pepper. Brush warm honey mixture all over chicken. Place chicken, skin side up, in a small, oiled roasting pan. Top evenly with slices of citrus. Brush fruit lightly with honey mixture. Roast 30 minutes or until chicken registers 160°F on a meat thermometer, basting meat halfway through. Transfer chicken to a cutting board and let stand 5 minutes. Discard skin, if desired.
Serves 4