French ratatouille on Mexican tostadas? You bet! Our Really Easy Roasted Ratatouille may be firmly rooted in Provence, but that tasty melange of end-of-summer eggplant, tomatoes, zucchini and peppers plays well with other cuisines. Lia and I went back and forth on the best Mexican dish to showcase the vegetables. Should they be folded into tacos or tucked into quesadillas? Both would work just as well, but we ultimately decided to show the ratatouille off on an open-face tostada. Round out this light, colorful main dish with a salad of romaine lettuce tossed with this dead-easy Lime Caesar Dressing, and dinner is served.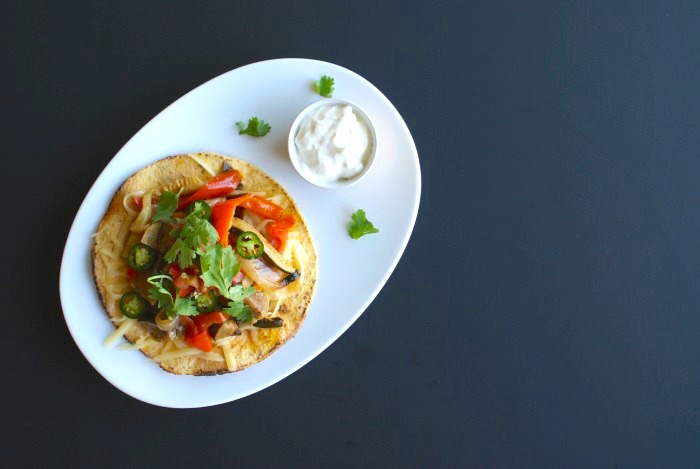 4 (6-inch) corn tortillas
1 cup shredded Monterey Jack OR mozzarella cheese
2 cups (1/2 recipe) Really Easy Roasted Ratatouille, room temperature
Salsa, sour cream, sliced jalapenos and torn cilantro, for garnish
You've got options to crisp up the tortillas: Warm them over an open flame on a gas burner, 1-2 minutes per side or until crisp; place them on a baking sheet under the broiler for 3 minutes or until lightly browned; or crisp them up on a griddle. Top the hot tortillas evenly with cheese (it'll start to melt right away) and ratatouille.
Serve garnished with salsa, sour cream, sliced jalapenos and/or cilantro, as desired.
Serves 4