This is based on a bar snack Alison spotted while, well, sitting at the counter at a local wine bar watching the bartender turn out quick pizza-like snacks with lavash (a type of Armenian flatbread), a variety of toppings and a toaster oven. If you can't find lavash, see Variations below for other options.
One of these flatbreads makes a nice appetizer for four or a light lunch or supper for two. It's also a great centerpiece for a snacky spread with other spring veggies and dips.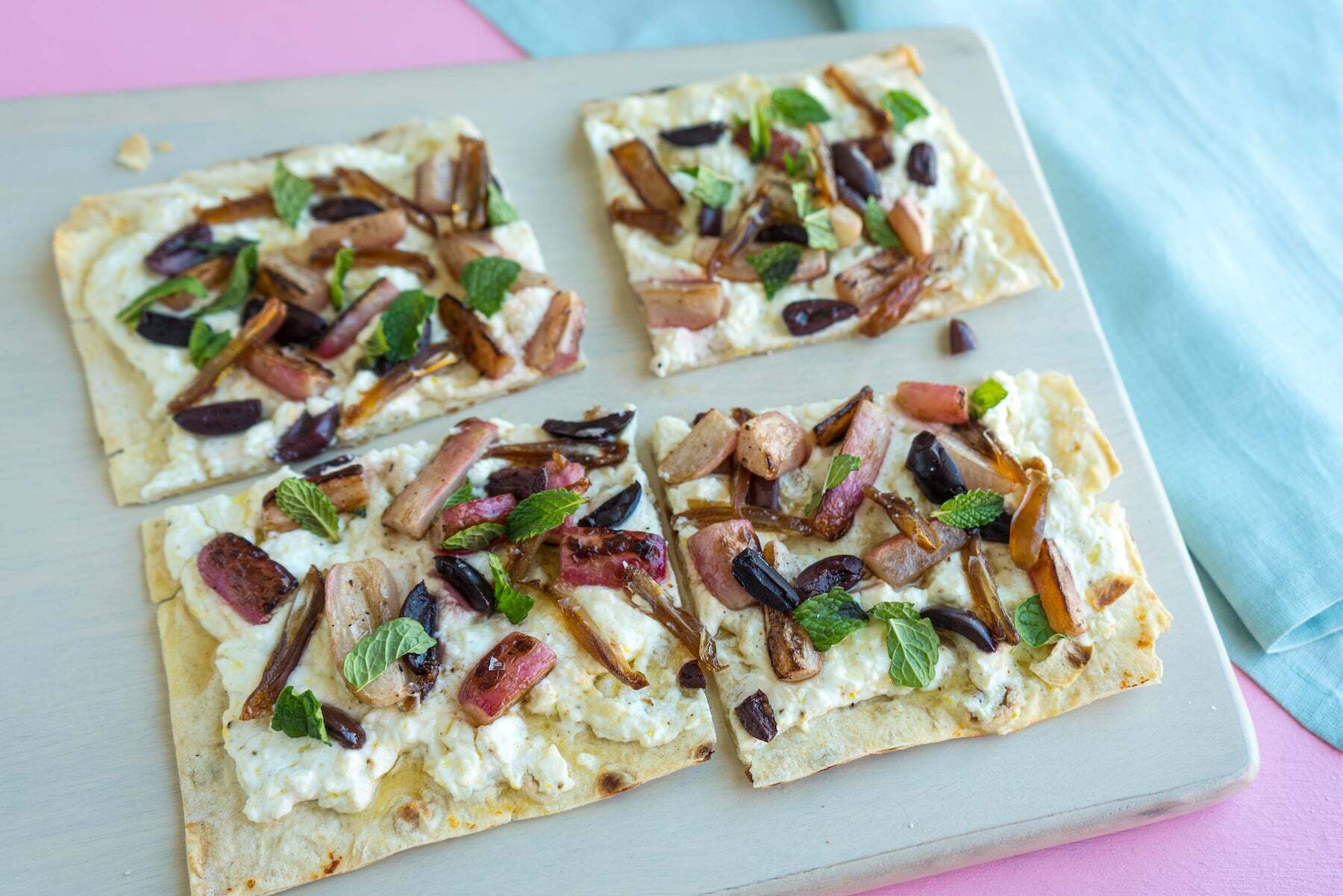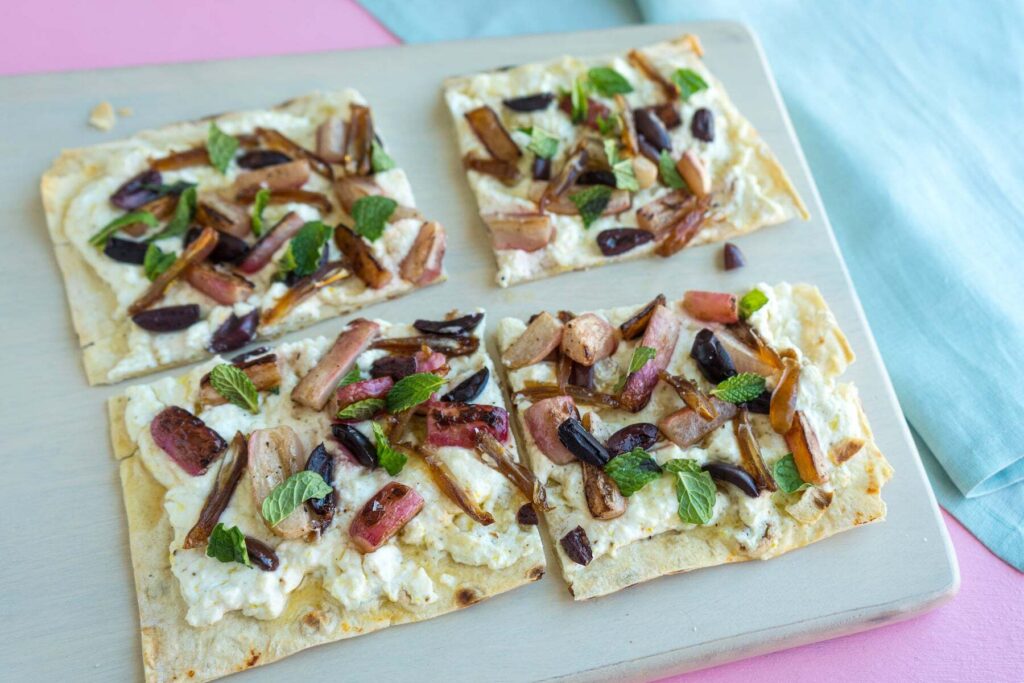 1/2 cup plain Greek yogurt
1/4 cup feta cheese, crumbled
1 tablespoon extra virgin olive oil
sea salt and freshly ground black pepper, to taste
2 tablespoons Kalamata olives
1 lavash bread (10 x 8 inches)
2 tablespoons fresh mint, torn
flake sea salt (like Maldon)
Adjust rack to top third of the oven. Preheat oven to 400°F.
Combine the first 5 ingredients in a small bowl, stirring until smooth. Slice the olives, and thinly slice the dates.
Place the lavash on a cookie sheet. Spread yogurt mixture over lavash, and top evenly with radishes. Sprinkle with olives and dates. Bake 8 minutes, or until crisp around the edges. Drizzle with honey, and sprinkle with mint and flake sea salt.
Serves 2-4
Variations:
Can't find lavash? No worries. Use this topping on flour tortillas, pita or naan bread, or even on a traditional pizza.