These crispy Brussels sprouts will go down in my history book as the sprouts that flipped my daughter from a sprouts hater to a sprouts lover. In the space of 30 seconds, she went from "Ewww, Brussels sprouts" to "Can I eat the whole bowl?" Good thing I love her so much—I really wanted that bowl.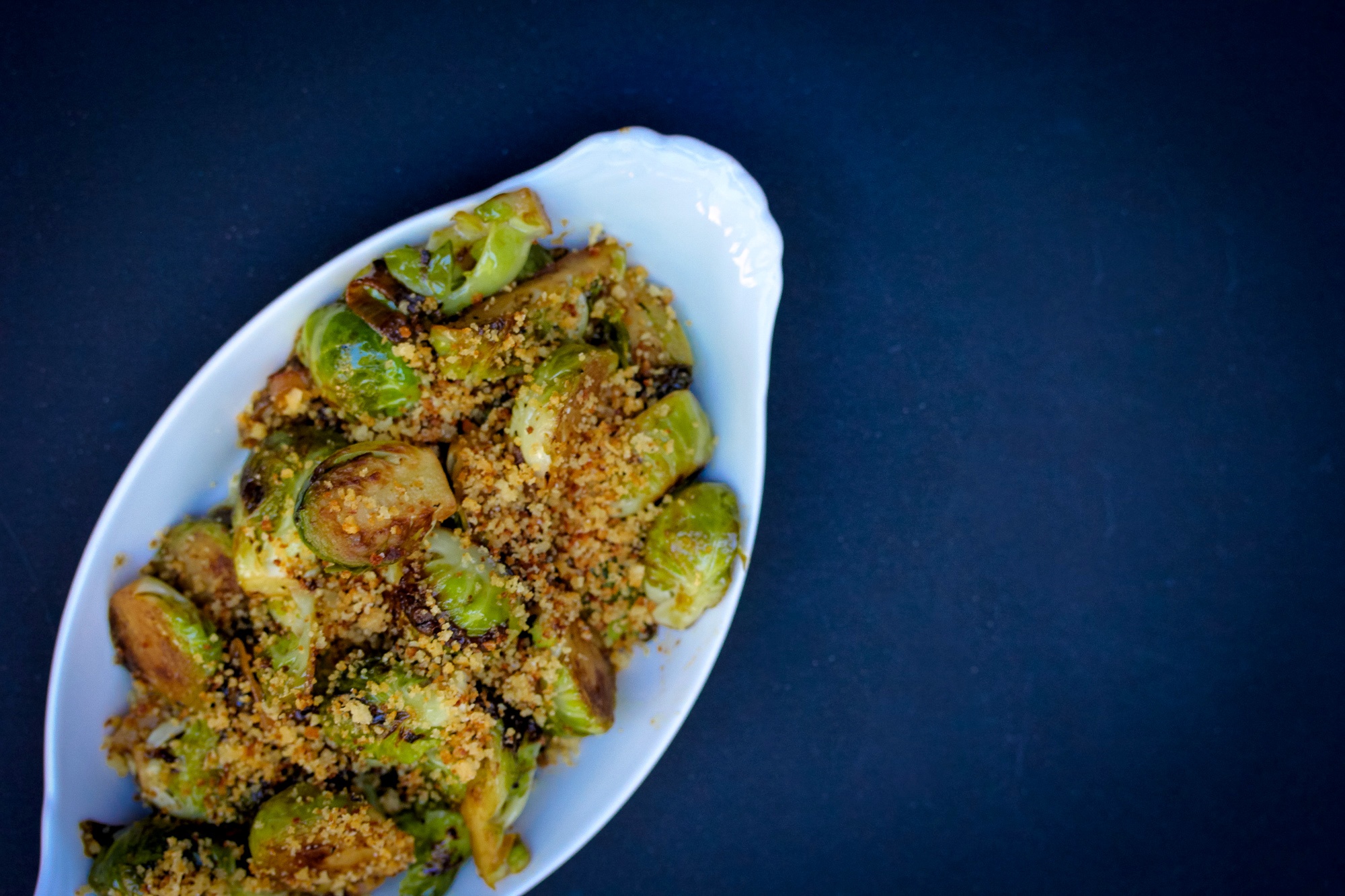 4 tablespoons extra virgin olive oil, divided
1/2 cup panko bread crumbs
sea salt and freshly ground black pepper
1/4 teaspoon paprika (sweet or hot)
1-1/2 pounds Brussels sprouts, trimmed and quartered lengthwise
2 shallots, thinly sliced (about 1/2 cup)
3 tablespoons Dijon mustard
1/2 cup dry white wine
Heat 1 tablespoon oil in a large skillet over medium high heat. Sauté the panko for 7-8 minutes, stirring frequently, until crisp. Sprinkle with salt, pepper and paprika and remove from pan to a paper towel.
Heat the remaining 3 tablespoons olive oil over medium-high heat and add Brussels sprouts and shallots, tossing to coat with oil. Give the pan a shake to distribute everything evenly and sauté for 4-5 minutes, tossing every 2 minutes with a stiff spatula. Sprinkle with salt and pepper.
Whisk together mustard, wine and ¼ cup water in a small bowl. Pour over Brussels sprouts. Scrape up any bits stuck to the bottom of the pan. Cover the pan and cook for 4-5 minutes. Then uncover and continue to cook for another 3-5 minutes, scraping frequently and tossing the sprouts with the syrupy liquid that forms, until liquid is nearly all gone.
Scrape sprouts into a serving dish and top with panko crumbs.
Serves 4