In this month's theme of giving you tools and practical strategies for eating smarter throughout the year, this one is low-hanging fruit; a super-easy step that will radically simplify your meal planning. Rather than start from scratch each week with what you're going to make, designate two or three nights as themes. For us Hubers, we're going with Monday vegetarian, Wednesday whole grains (which could include whole grain pastas) and Thursday seafood.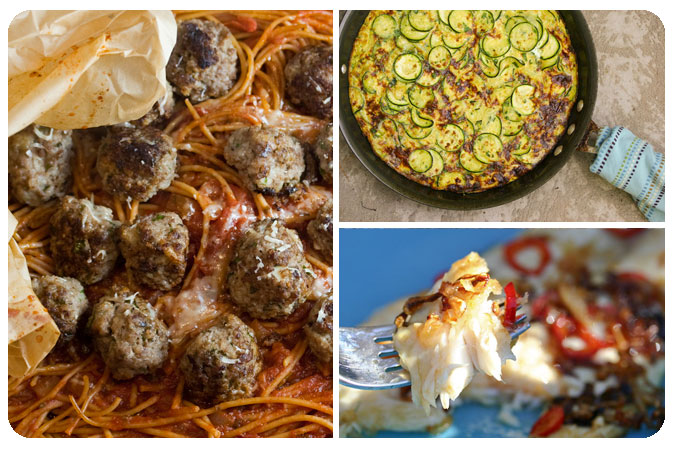 The beauty of this approach is that it allows you to structure your meal planning while still leaving you open to creative interpretation. For instance, I'm not starting from scratch when deliberating what to make on a Thursday night; I already know I'll be making seafood. But that could be as varied as Curried Mussels or Blackened Catfish or Barramundi with Shallots and Chile.
It's also a good idea to feature food groups you'd like to eat more of. By putting whole grains in the spotlight once a week, for example, you'll come up with creative ways to use them rather than defaulting to your comfort zone. And don't forget to share the weekly themes with the rest of the family; post them on the fridge or a chalkboard so that everyone can get on board.
This week, make a night of it—even two or three nights of it—and see how it affects the way your weekly meal mix.