This may sound like a strange one, but "massaged" kale becomes tender and almost juicy. Paired with nutty sunflower seeds, it's a hearty, delicious salad.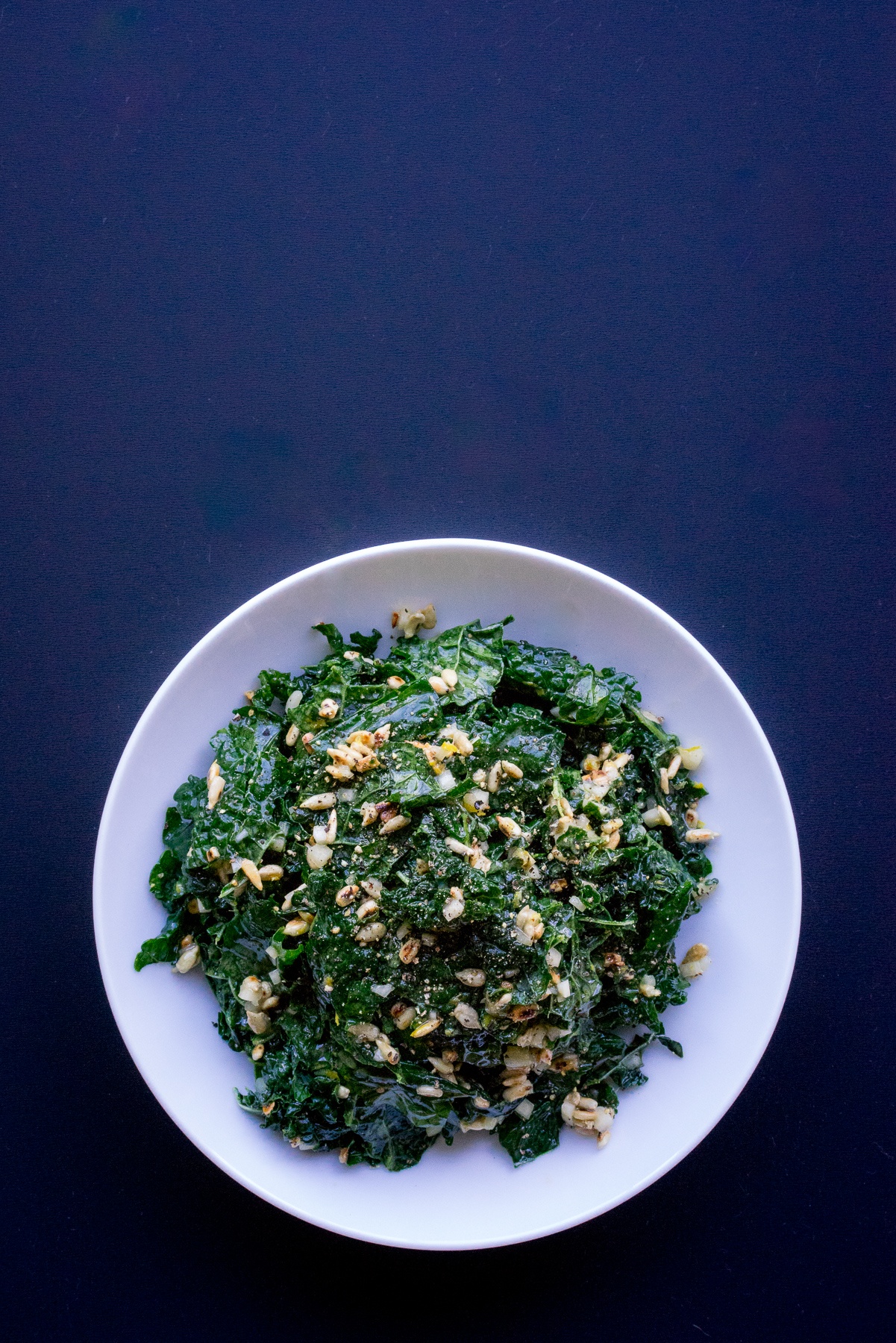 1 bunch kale, zipped, cleaned and chopped or torn
sea salt and freshly ground black pepper, to taste
1 lemon, zested
1/4 cup sunflower seeds, toasted
1/2 cup Creamy Lemon Dressing
Place the clean, dried and chopped kale in a large bowl and sprinkle with a small pinch of salt. Toss with your hands to distribute the salt, then "massage" a generous handful of leaves at a time by rubbing back and forth between your palms and fingers (like when it's cold outside and you rub your hands together) until they wilt slightly, becoming more tender. Drop them back into the bowl and move onto another handful.
Add the lemon zest and sunflower seeds to the kale, toss with vinaigrette and top with additional ground black pepper, if you like.
Serves 4