puttThis quick Pasta Puttanesca is one of my favorite pull-from-the-pantry meals that transcends all seasons. Full of bold flavors that go beyond most throw-together meals.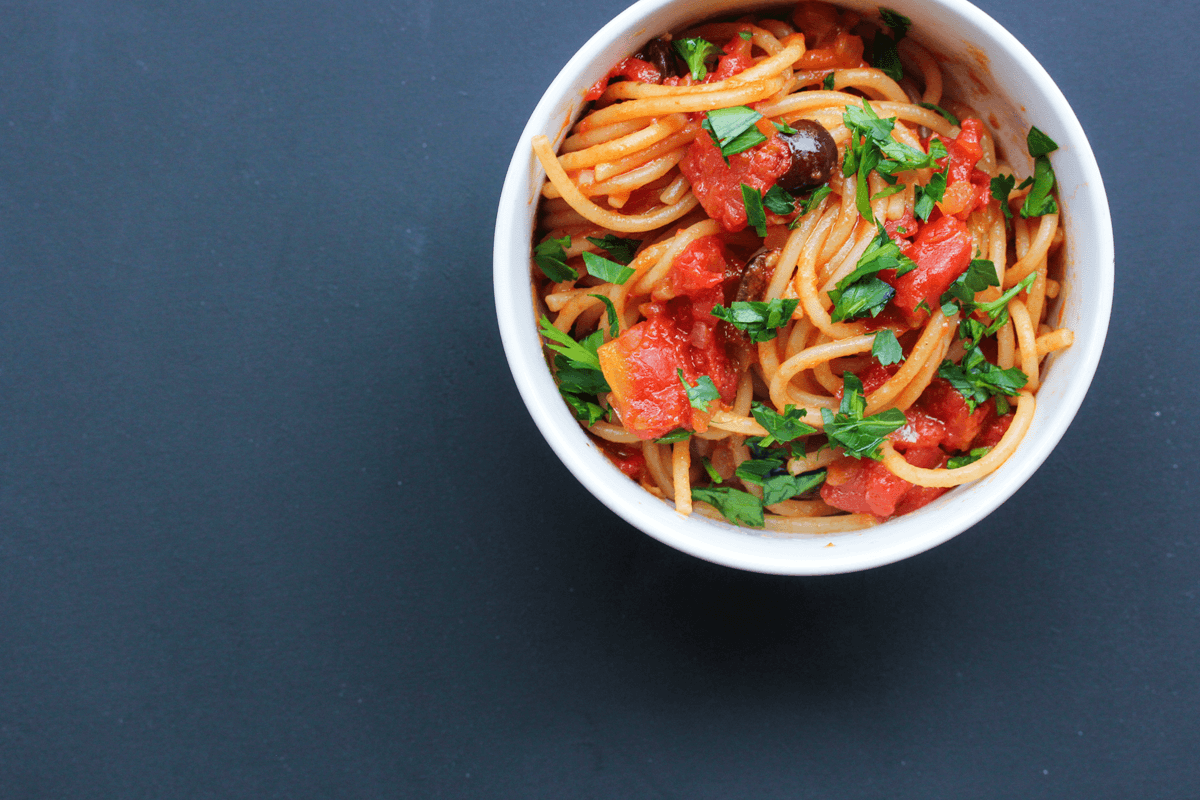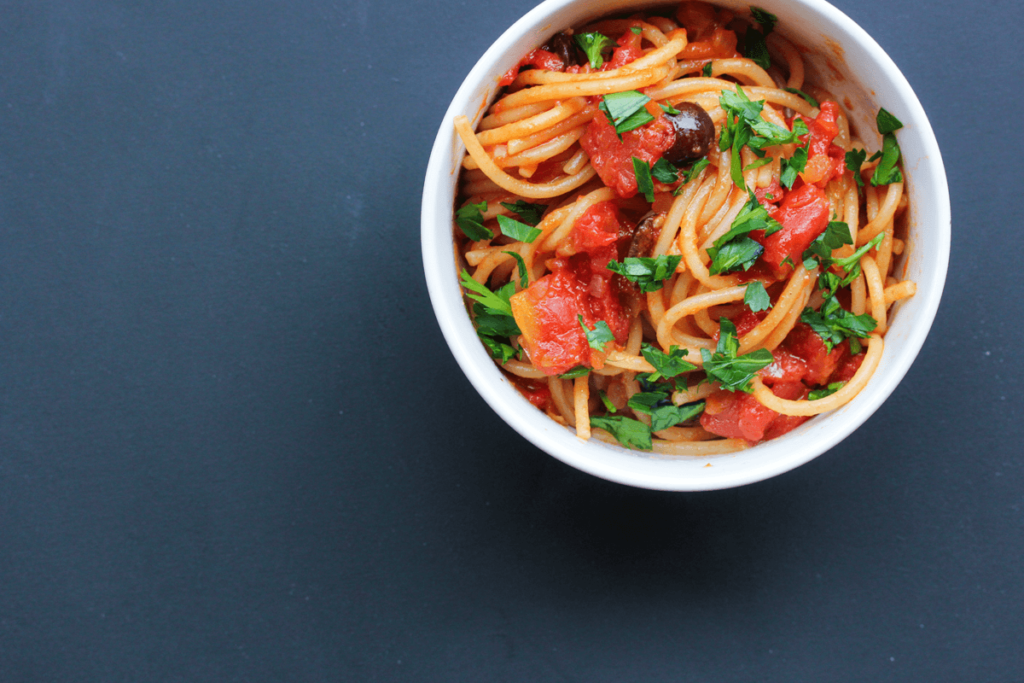 1 tablespoon extra virgin olive oil
1 onion, diced
3 cloves garlic
3 anchovies
32 ounces diced tomatoes, with juice
2 tablespoons tomato paste
sea salt
1/2 teaspoon red pepper flakes
8 ounces whole grain spaghetti
1/4 cup Kalamata olives, halved
1/4 cup flat-leaf parsley, coarsely chopped
Bring a large pot of salted water to a boil. Heat olive oil in a large sauté pan over medium-high heat and add onion. Sauté for 3-5 minutes, until translucent. While onion is sautéing, mince together garlic and anchovy and stir into the onions. Cook for 1 minute and pour in tomatoes. Add tomato paste, sea salt and red chile flakes. Lower heat to medium low and simmer for 15 minutes.
While sauce is simmering, cook pasta according to package directions and drain, reserving ¼  cup water. Return pasta to the pot. Stir pasta water and kalamata olives into the sauce and pour over pasta. Toss well for 60 seconds to coat. Serve sprinkled with parsley.
Serves 4
Prep time: 10 minutes
Cook time: 10 minutes