These lamb chops remind me of my time on Corfu. After we'd close the restaurant late at night, we'd grill up a batch and set them in the middle of the table for everyone to nibble on in between stories or songs. They're also delicious with a dollop of Pistachio Gremolata or pesto, on a bed of bulgur with our All-Purpose French Lentils. Add a small side salad, and you have a pretty perfect dinner.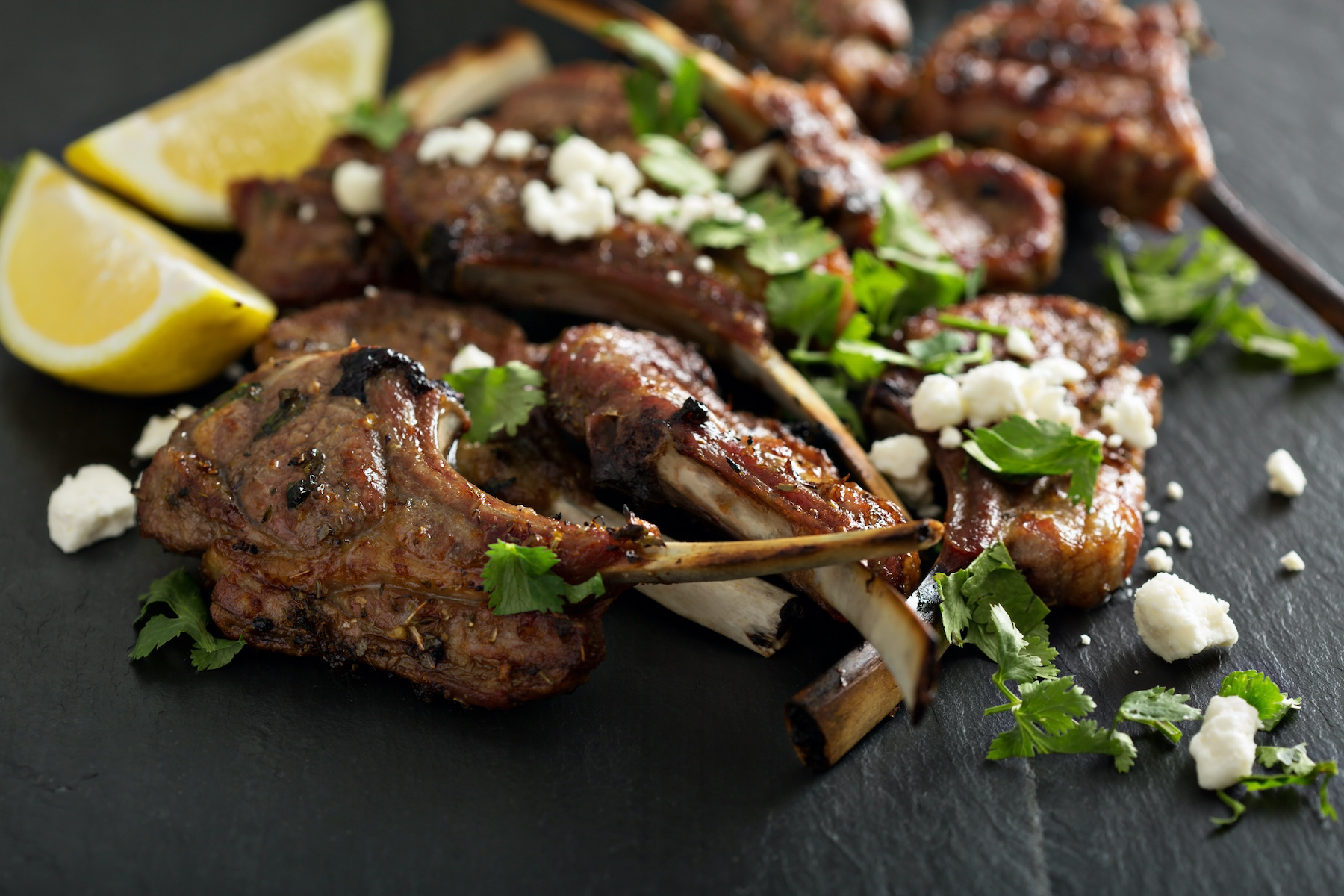 1/4 cup olive oil
1 tablespoon lemon zest
4 cloves garlic, finely chopped
1/4 cup minced mixed fresh herbs (like thyme, marjoram and fresh oregano)
2 pounds lamb rib chops
3/4 tablespoon kosher salt
Freshly ground black pepper, to taste
Whisk together olive oil, lemon zest, garlic and herbs. Add lamb chops, and marinate for at least an hour and up to a day.
Preheat grill to medium-high.
Remove lamb chops from marinade, sprinkle with salt and pepper and grill for 3-5 minutes per side, until medium-rare.
Arrange on a plate and serve hot or at room temperature with crusty bread, beet salad and the garlicky-yogurt dip called Tzatziki.
Serves 6
 Prep Time: 75 minutes (includes marinating time)
Cook Time: 3-5 minutes