Tzatziki is the classic Greek condiment. This version, like the ones I had (and made) in Greece, is pungent with grated garlic.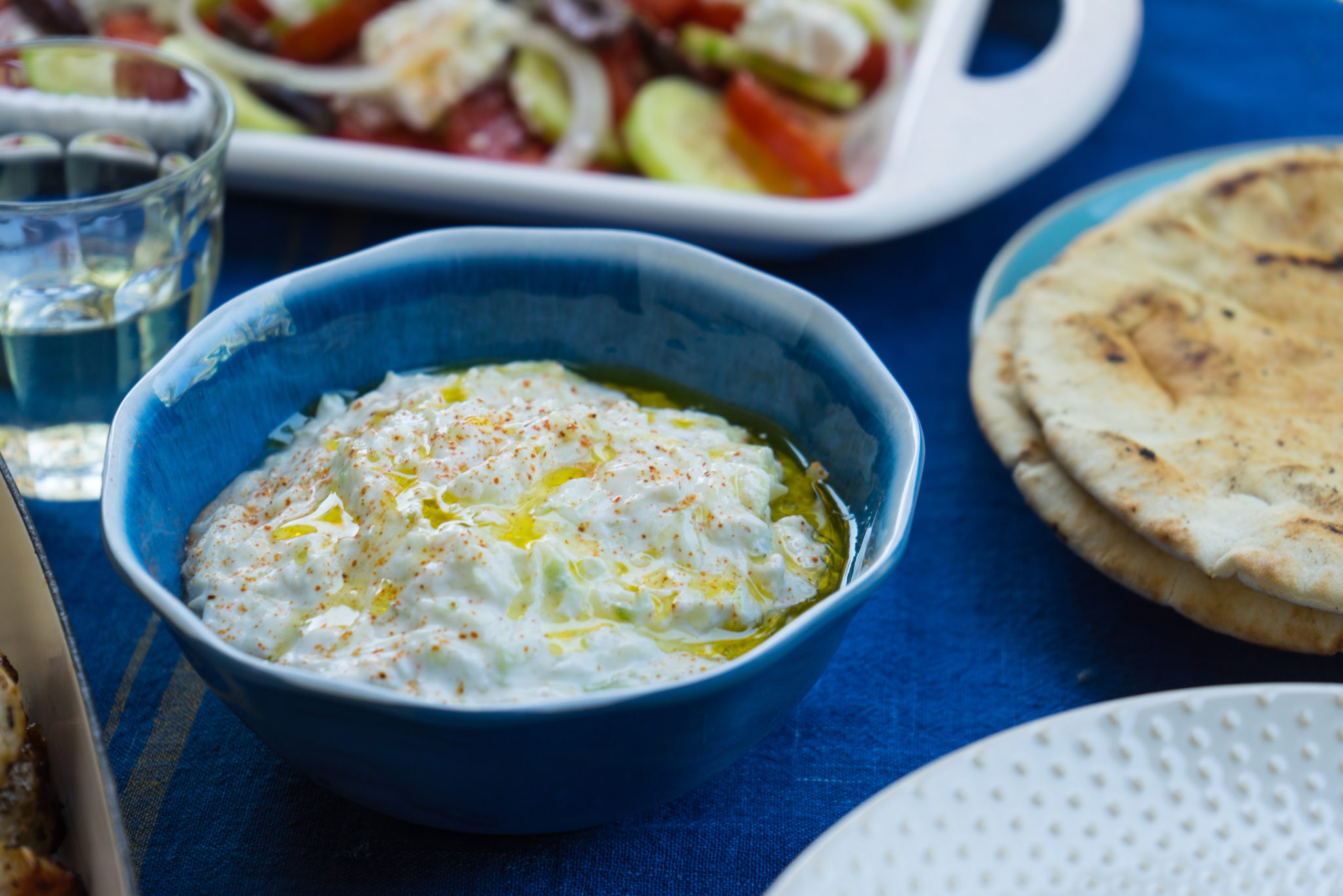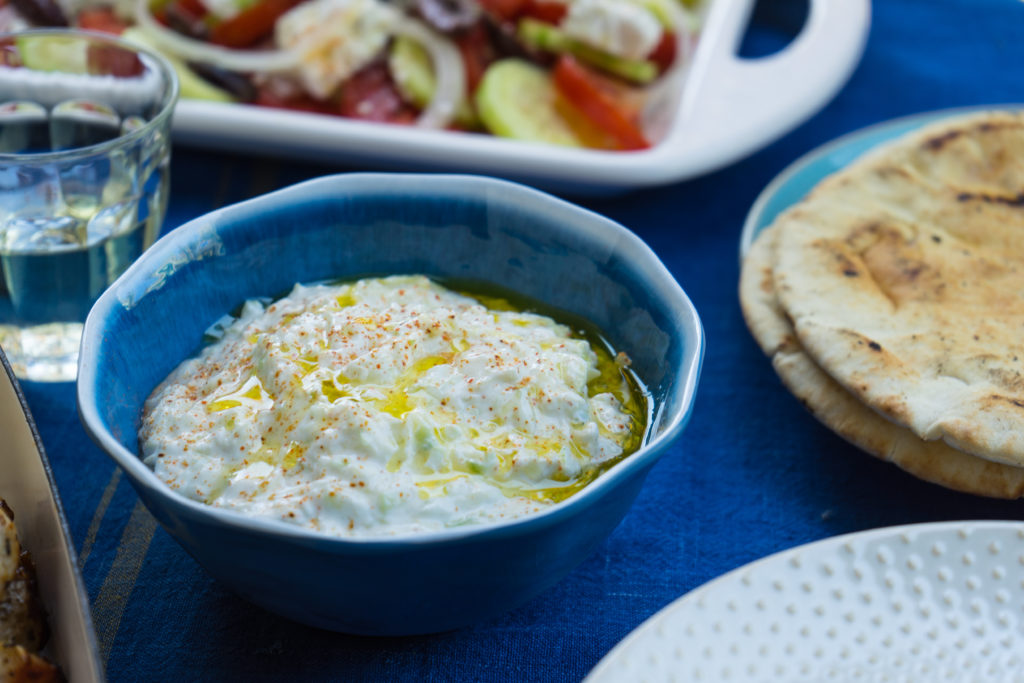 1 cucumber, peeled, grated and spun dry in salad spinner
1 cup low-fat plain Greek yogurt (like Fage)
5 cloves garlic, grated
1 teaspoon lemon juice
1/4 teaspoon cayenne pepper
Sea salt, to taste
Mix cucumber, yogurt, garlic, lemon juice and pepper in a small bowl. Season with salt and refrigerate for at least 30 minutes before serving.
Makes about 1-1/2 cups.