It's amazing what you can pull together when you've spent time creating tasty basics. Slow-cooked duck legs with fall-off-the-bone meat can live in the freezer until you're ready for them, and lentils come together in a flash and can keep nearly all week. The result? One nourishing entree in the form of a fresh frisee salad.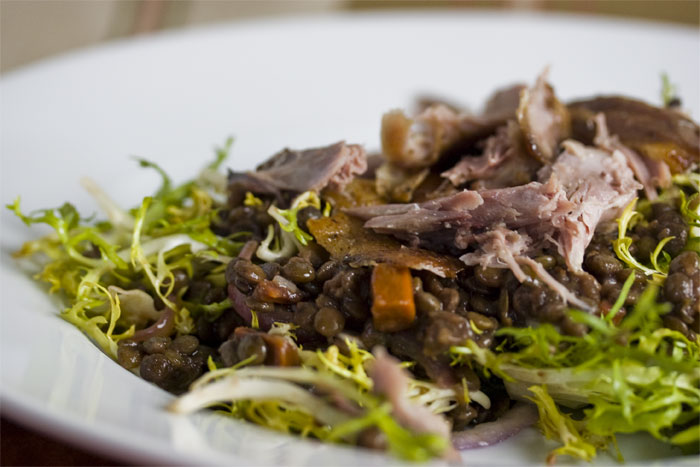 2 Revelationary Duck Confit legs
1/2 cup thinly sliced red onion
Sea salt and freshly ground black pepper, to taste
3 heads frisée, torn
1/4 cup Mustard-Shallot Vinaigrette
2 cups All-Purpose French Lentils
Place duck legs in a medium sauté pan over medium-high heat and crisp on all sides, about 8 minutes total. Remove to a cutting board, pull meat from bone and shred. Add onion to pan and sauté for 5 minutes, until golden brown.
In the meantime, toss the frisée with the vinaigrette and mound into 4 bowls. Scatter evenly with lentils, onions and duck, and serve.
Serves 4