This duck confit recipe, originally inspired by the Revisionist Confit of Duck Leg in Sally Schneider's A New Way to Cook, is one that has been repeated over and over again in our house. Because the duck legs are cooked in their own fat and juices–rather than being simmered in a layer of duck fat–it is loads lighter than traditional versions, yet still fall-off-the-bone succulent. I normally kick off winter by cooking up a dozen and freezing them. Whole, they're delicious crisped up in a frying pan or the oven. Or shred their meat into salads, soups, pasta–even dumplings or tacos.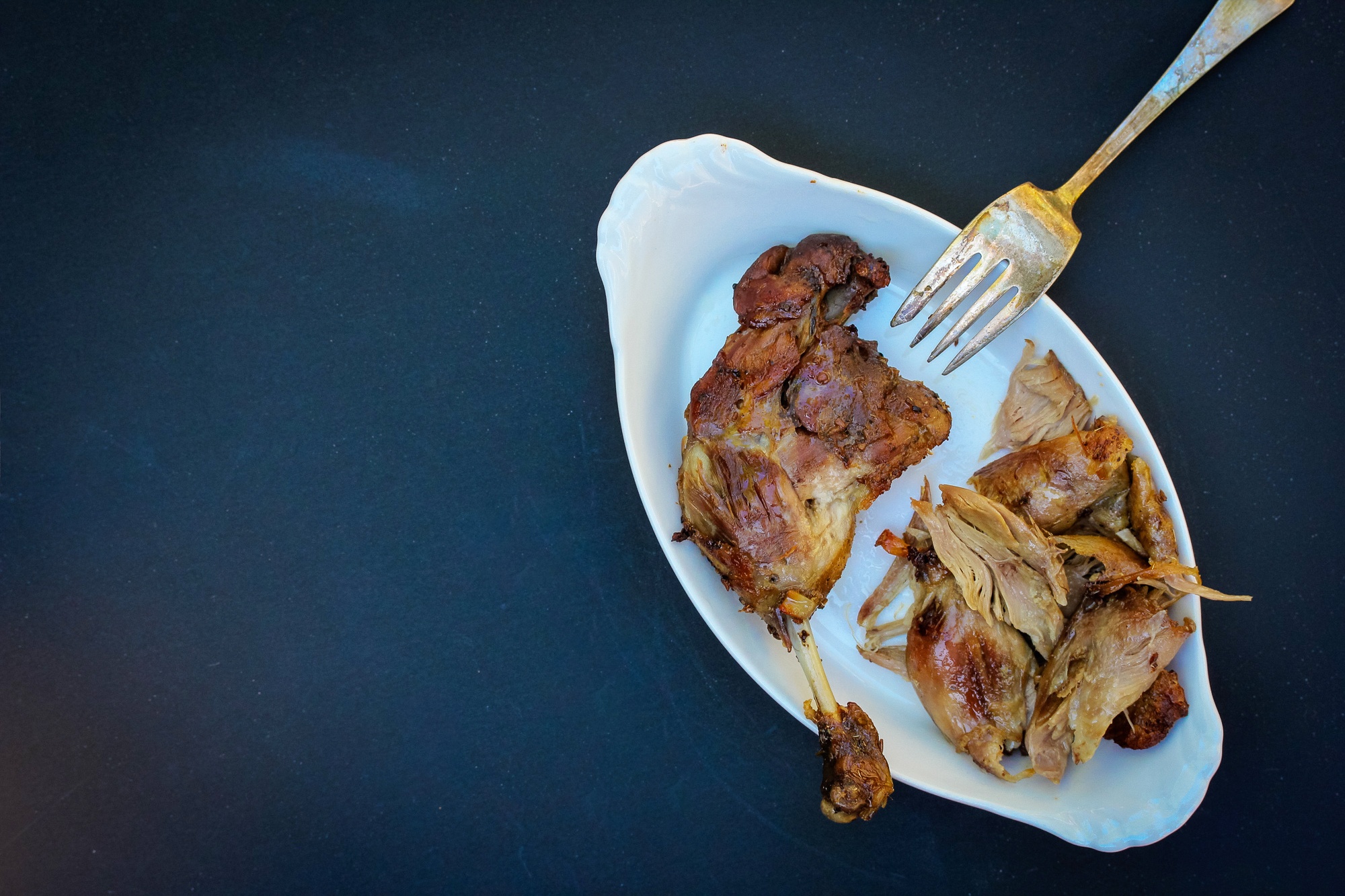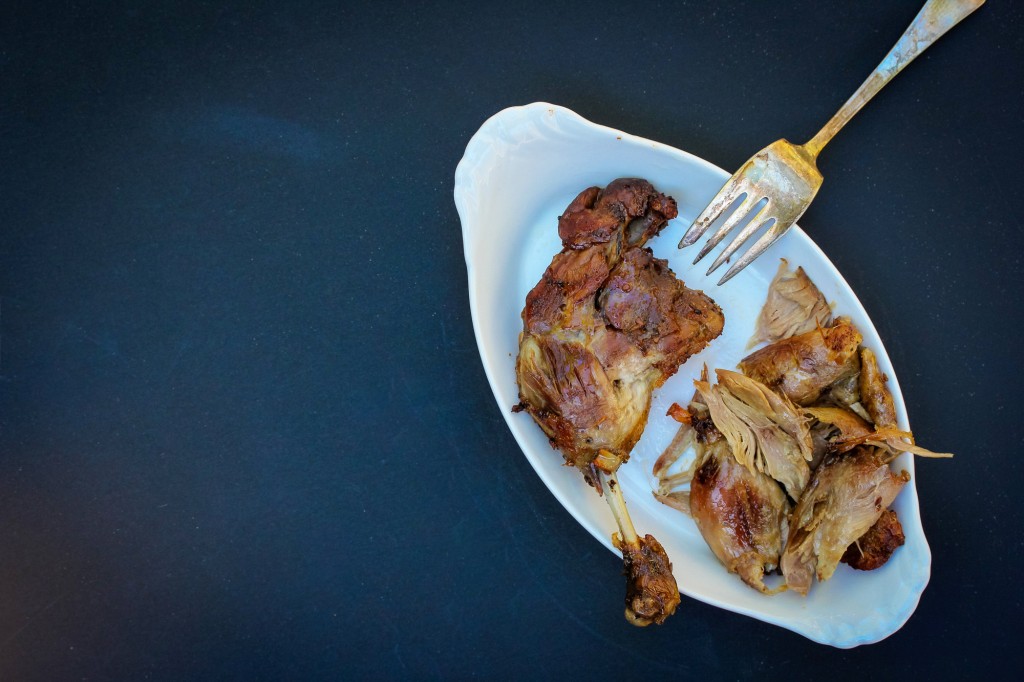 3 tablespoons fennel seeds
1 tablespoon juniper berries
1 tablespoon black peppercorns
1 tablespoon pink peppercorns
5 garlic cloves, minced
3 bay leaves
5 tablespoons salt
12 duck legs
In a spice grinder or mortar and pestle, pound or grind fennel seeds, juniper berries, peppercorns, garlic and bay leaves until a rough paste forms. Mix in the salt so the mixture is the consistency of coarse, wet sand.
Lay the duck legs out in a single layer in two roasting pans and rub on both sides with the spice mixture. Cover with plastic wrap or foil and refrigerate for at least 6 hours or overnight.
Preheat oven to 300 degrees F. Remove covering from roasting pans and dab spice mixture off duck with a paper towel. Wipe out any liquid in the pan as well. Place a sheet of heavy-duty foil over each roasting pan and press down slightly to it rests closely to the duck. Seal well all around the edges. Transfer to the oven and cook for 2 hours. Remove from the oven and let cool slightly before uncovering.
If using immediately, either shred meat or crisp in a frying pan or on a cookie sheet in a 450 degree F oven. If freezing, lay out in a single layer on a cookie sheet and place flat in freezer until frozen solid. Then wrap loosely in parchment paper and seal in a freezer-safe zip-top bag.
Serves 12