What annoys me about the coverage of the current egg recall is that it almost always says, "traced to an Iowa farm." But, proud as I am of my home state, it's not misguided regionalism that makes me take offense at this statement. It's the use of the word "farm." Eggs from chickens raised on true farms are not the issue.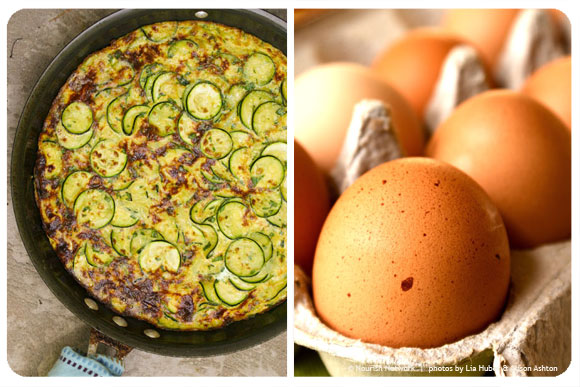 Wright County Egg and the rest of serial offender Austin "Jack" DeCoster's operations linked to this recall are not farms, but factories. They're the textbook example of everything that's unhealthy and unsustainable about the industrial model that has hijacked American agriculture.
The conditions in which these chickens "live" are, to put it mildly, inhumane and unsanitary. The variety of salmonella involved in this recall, s. enteritidis, is present in these chickens and infects the eggs even before they form shells. It results from what they are fed and how they live.  Just as disease breaks out when thousands of humans are crammed into a very confined space, so it is for these birds.  Feed them contaminated food, which likely occurred here, and you only exacerbate the problem.
Add to this poor sanitation and handling of the eggs in transit all over the country, and you have the recipe for the thousands who were affected by this outbreak. It takes a large concentration of the bacteria to sicken all but the most seriously compromised immune systems. But if you allow raw fresh eggs to sit for extended periods of time at temperatures above 45 degrees F, a colony of bacteria can double its population roughly every 20 minutes. A single cell can become millions in just 24 hours.
So the Food and Drug Administration is once again scrambling to shut enormous barn doors after the proverbial horses have run off to a couple dozen other states prompting (again) the outcry for stricter government regulations over our food. But industry regulations don't help much after the fact–just look to the Gulf, where "drill, baby, drill!" turned into "spill, baby, spill!"
The solution, however, is not simply stricter federal oversight, though clearly that's needed. It's also a stronger reliance on a smaller, more localized food system – one that doesn't produce food the same way it produces microchips. This also has the bonus of being easier to regulate as the need arises. Shorter supply chains inside confined geographical regions are easier to oversee and investigate than national or international ones regulated (if at all) by bureaucrats thousands of miles away. They're also harder for large agro-industrial conglomerates to dominate.
That's not to say food-borne illnesses can't occur with eggs from the small, sustainably minded family farmer down the road. They sometimes do, though when an outbreak does occur, it's isolated and sickens dozens countywide, not thousands nationwide. But outbreaks are far less common because the birds are healthier and the farmers simply care more. They know that it's not just their own livelihood that depends on the food they produce, but also the health and well-being of their family, friends and neighbors.
Until we achieve that idyllic world, there are a few things you can do to reduce your risk from eggs:
Know the source. You should know where your eggs come from and how they were produced. Use our guide to egg labeling and health claims.
Keep eggs cool. Refrigerate all eggs immediately upon getting them home (at 45 degrees F or below, but not freezing), and keep them that way until moments before cooking them.
Cook eggs thoroughly. I still eat eggs over easy and make Hollandaise from raw yolks, but that's because I know and trust the farmer who raises my eggs. If you don't, make sure they're cooked until the white and yolk are firm–or buy pasteurized eggs.
Keep it clean. It's not just the particular tainted egg that can sicken you, but anything that touches that egg.  If you whisk a few eggs to scramble for breakfast, set the whisk on the cutting board and cut a melon on that cutting board, you can get sick even though your scrambled eggs were cooked until dry. It's called cross-contamination and it's is a common cause of food-borne illness.
Meanwhile look for a local source of eggs from a farmer you've met and can trust, rather than a factory foreman like Jack DeCoster.

Kurt Michael Friese is the founding leader of Slow Food Iowa, serves on the Slow Food USA National Board of Directors, and is editor and publisher of the local food magazine Edible Iowa River Valley. He's also Chef and co-owner of the Iowa City restaurant Devotay, a freelance food writer and photographer, and author of A Cook's Journey: Slow Food in the Heartland.